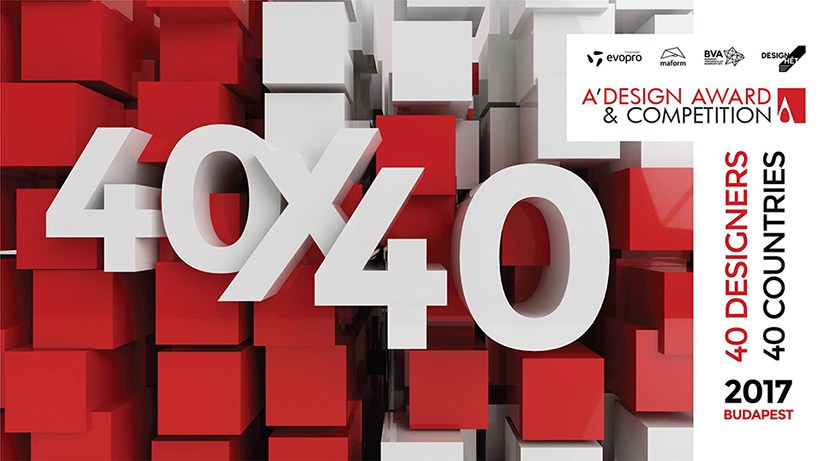 すでに始まっていますが、ハンガリーのブダペストで開催中です。
今年のA'DESIGN AWARDの受賞者の中から40か国40人のデザイナーが選ばれ、| 40 countries' – 40 designers' exhibition |というエキシビジョンが開催されています。
幸運にも日本のデザイナーとして選んでいただいています。詳細は下記の通りです。
What are the main trends in the field of design? How can Hungarian designers change the way of the design evolution?
A' Design Award & Competition acknowledges the world's outstanding designers. Nominated projects are rewarded in 100 categories so the award highlights different areas of the design scene. Hungarian designers have been taking increasing part in this selection.
40×40 exhibition brings more than 40 designers from 40 countries to the Hungarian and international audience. Get involved in the diverse world of design!
VENUE
Budapest Projekt Galéria
ADDRESS
1053 Kossuth Lajos Str.16.

OPEN
8-31 October, Tue-Sun 14:00-20:00
OPENING
8 October, 19:00
GUIDED TOURS
13 and 27 October, 18:00
Opening Ceremony: 7pm 8th October