Material / Laminated lumber of bamboo, Aluminum
Dimensions / φ750mm(Glass Top) H400mm
デザイン活動を始めるきっかけとなった作品。コンランショップ勤務時代にイームズの"エッフェルベース"の輸送用梱包保護材を使用して製作したものがオリジナルのもの。(2000年)
写真のものは、2005年にアルミと竹集成材を用いて再製作したもの。
A work that led to be a designer. It originally produced using packing materials for transportation for "Eiffel Base" by Eames when I was working for THE CONRAN SHOP (in 2000). It is a reproduced one by aluminum and laminated lumber of bamboo in the picture.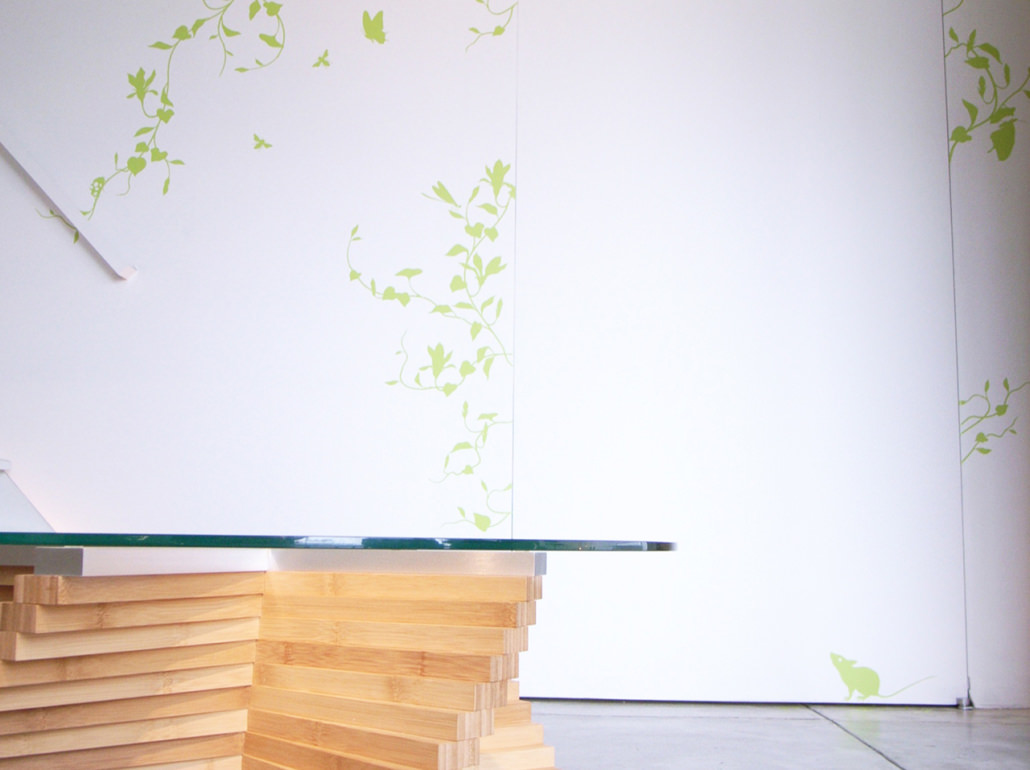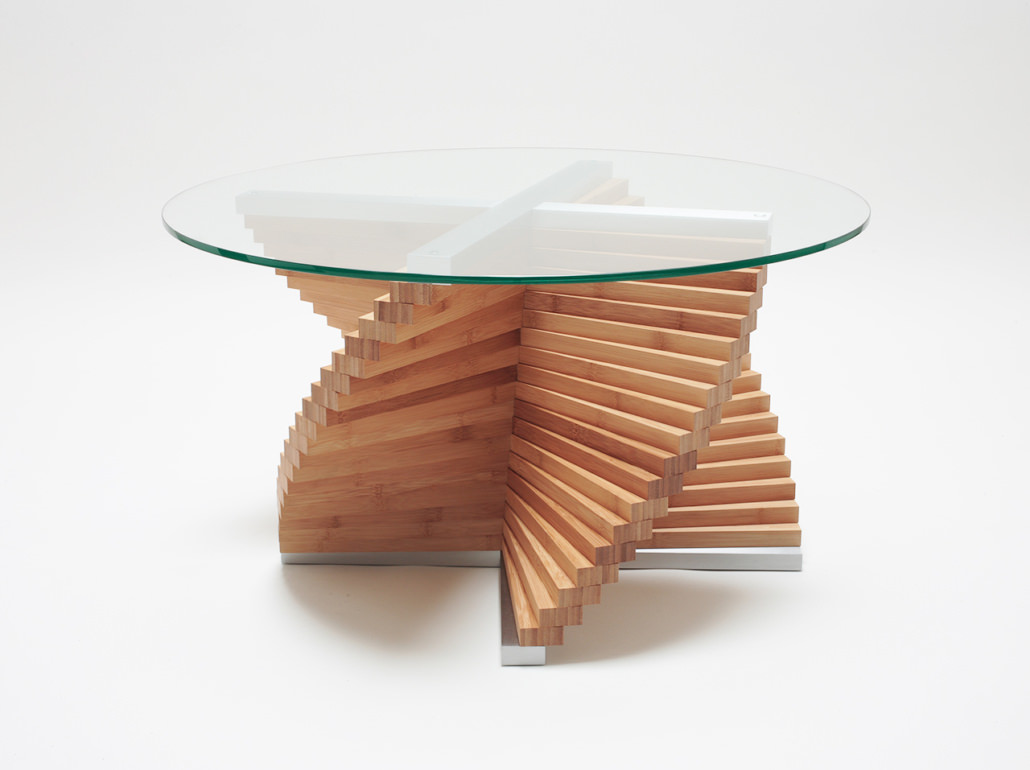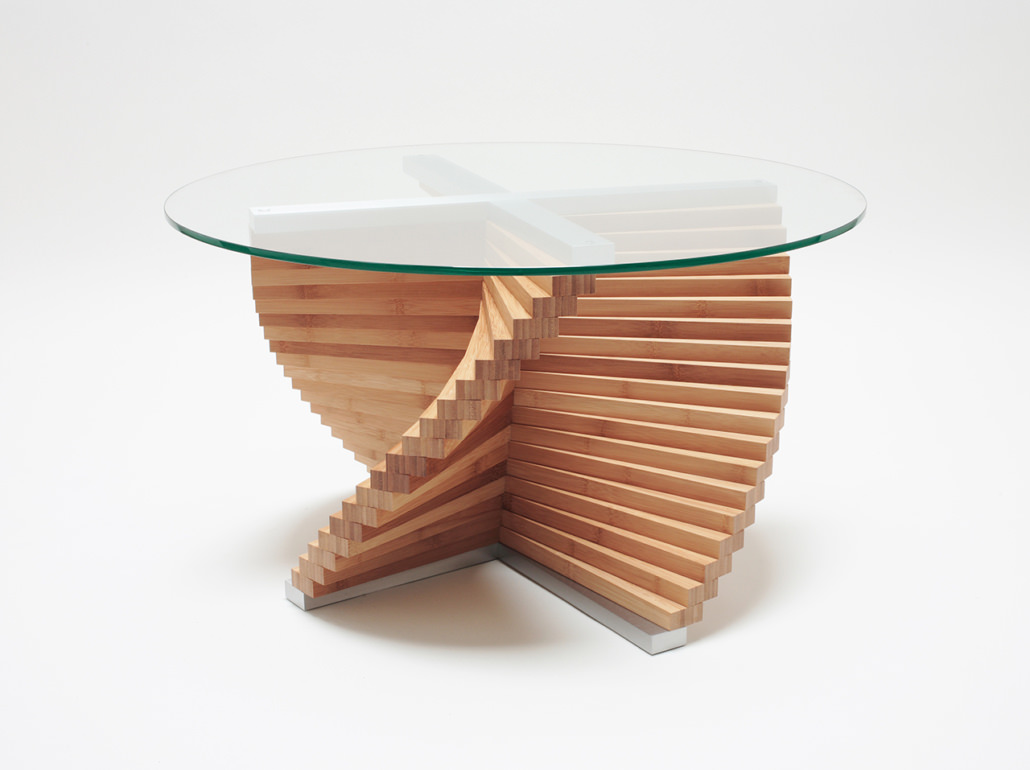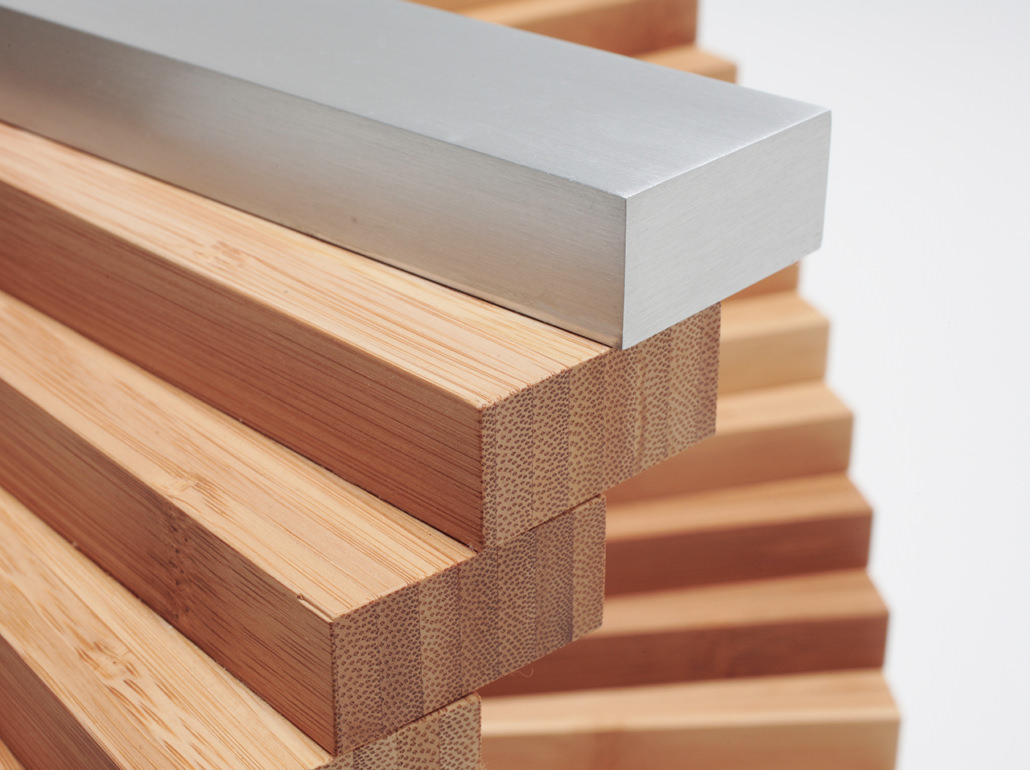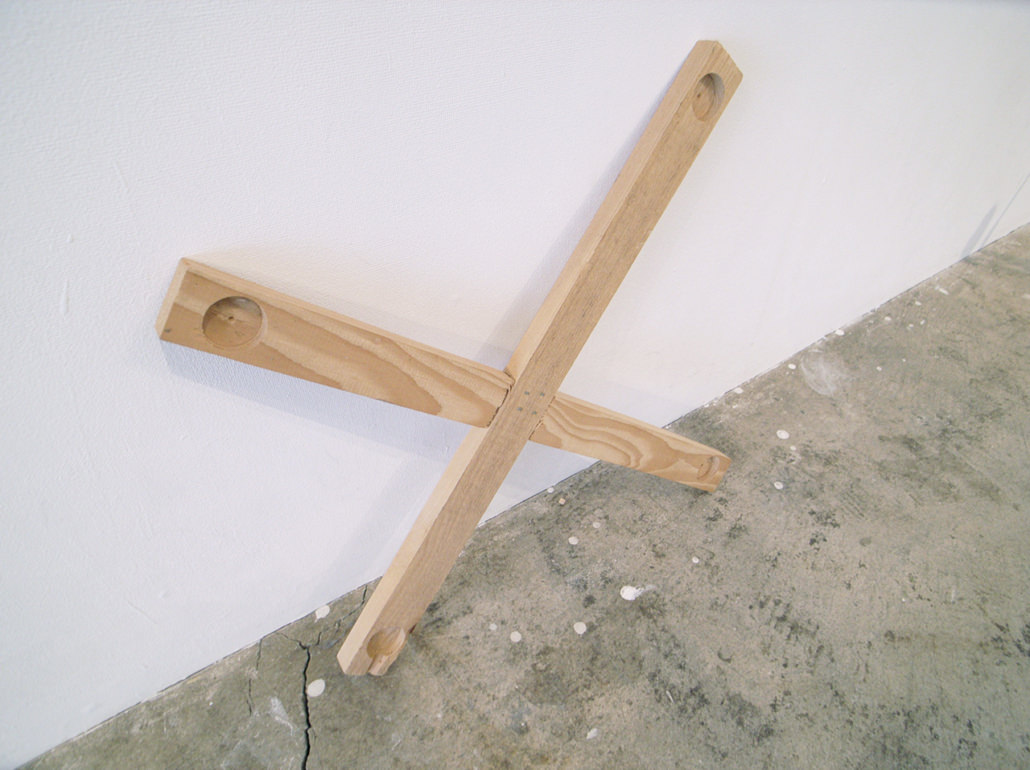 日常観察、その先に見えるもの
廃材(椅子の脚部保護材)を用いたデザイン。同じものの積み重ねからなるデザインは
少しの好奇心とちょっとした行動力から生まれるデザイン。
This work was designed using waste materials (protector for chair legs). A little curiosity and small energy sometimes generate a design.
Photo /
Junji Kato(Saint-Loup-de-Varennes)Junji Kato(Saint-Loup-de-Varennes)*L1,L2,R1