Material / Aluminum
Dimensions / W835mm D415mm H420mm (3.2kg)
アルミの角パイプは非常に軽く、用途によっては十分な強度を保つことは難しい。この家具は、椅子やベンチのようなフォルムだが、座ることができるほどの強度はない。そういうものを目にし、触れた時に人がどう反応するかに興味がありデザインした。座れないことを理解したとき(chair)に、飾る行為(shelf)に思考が移るか?という疑問からデザイン。
It is sometimes difficult to keep enough intensity of aluminum corner pipes because of the lightness. Thought this furniture formed like a chair or bench, it has less intensity to sit on. I was interested in how people react to such an object when seeing and touching it. Do people change their thoughts to use it as "shelf" not "chair" when they saw it couldn't sit on? The question made me design this work.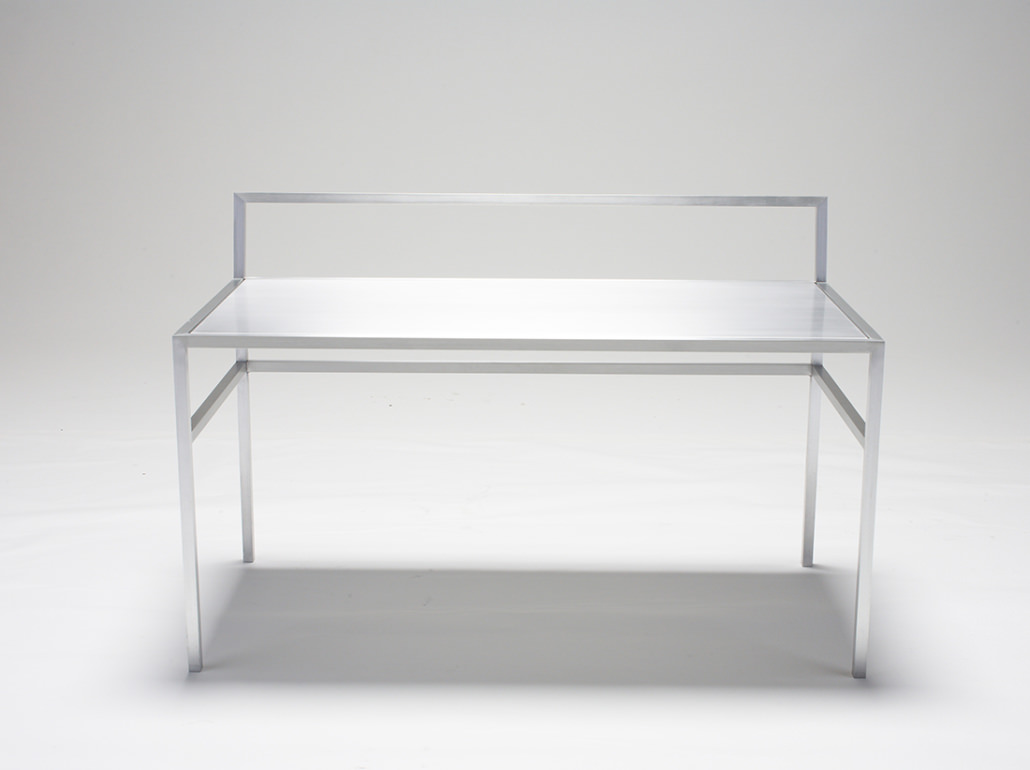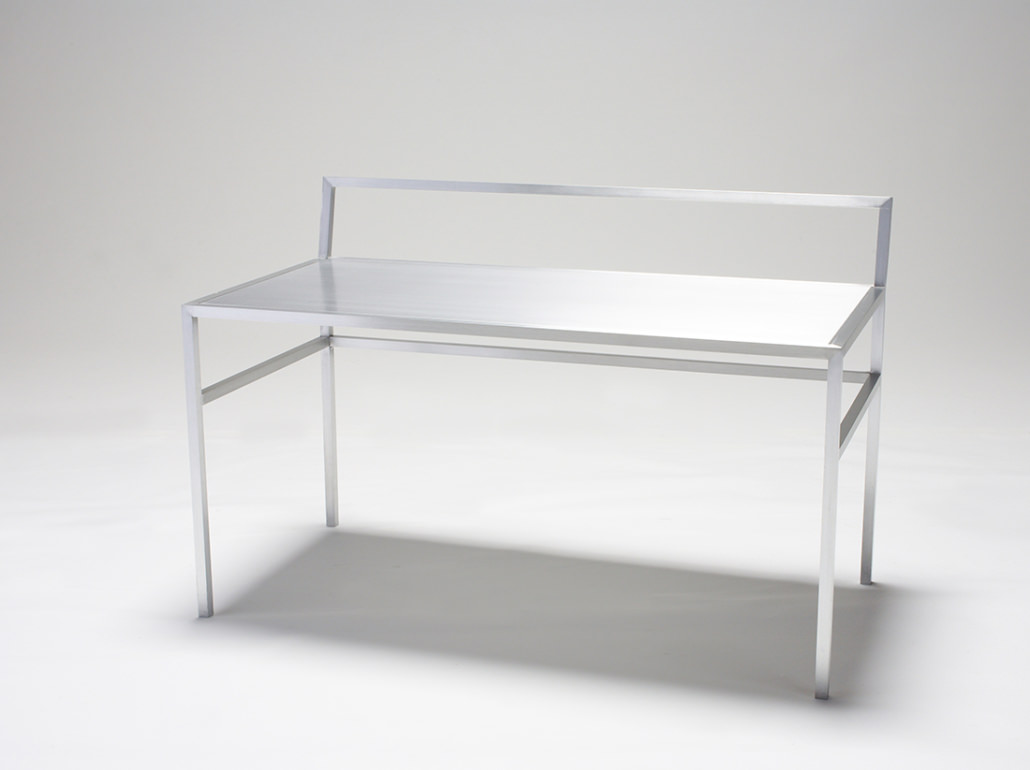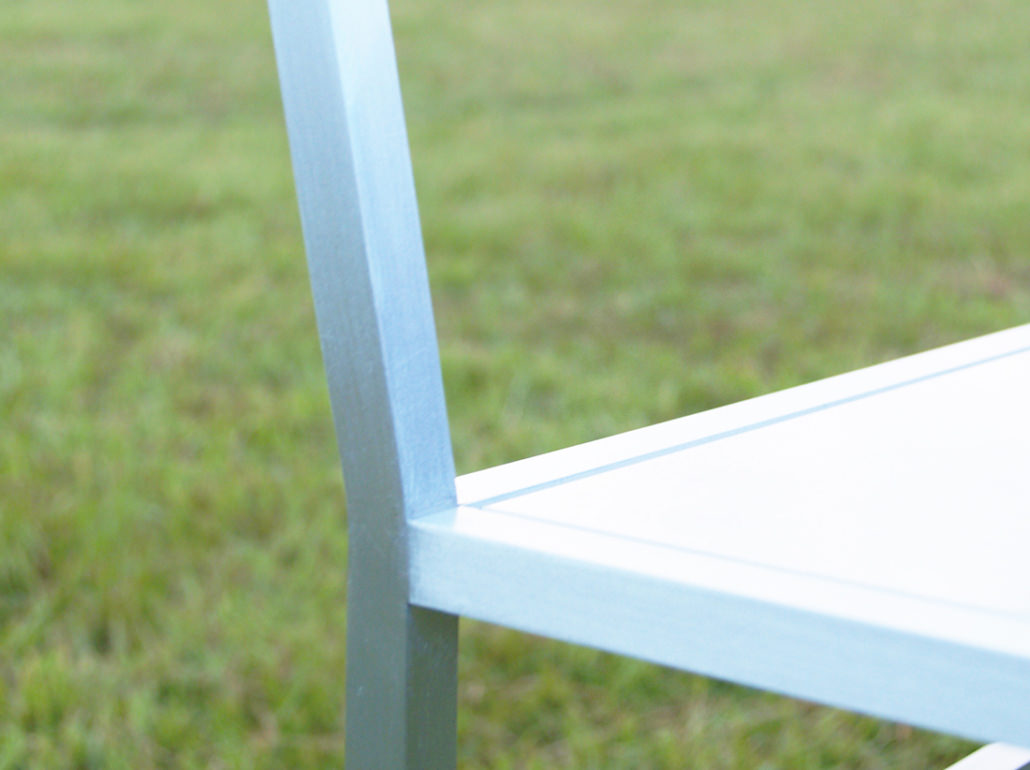 弱点"の発想
このような形状を見たとき、人は反射的に「椅子」と判断しがちである。きっと背もたれらしきそれがあるからだろう。
しかし、人が座るには心もとない脚の細さ、触れた瞬間に感じる軽さと柔らかさ。
これには座ることができるほどの強度を敢えて持たせていない。
ひとはどうするだろう?
物を置く、飾る・・・。
座れないという弱点は、同時に人間に別の用途を思考させはじめる。
これは人が抱きがちな先入観や既成概念に対する一種のアイロニーでもある。
己の弱点を知ることは、実は最大の武器なのかもしれない。
People tend to recognize this kind of form as a "chair" automatically when seeing it. That is because it has something appears a back. Meanwhile, is has insecure thin legs for sitting, lightness and softness in the moment of touching. Means, this object doesn't dare have as much intensity as a man can sit on. What do people think about it next? – put something on it, just display…? The weakness it is not for sitting, makes them think the use differently at the same time. This is also a kind of irony to the preconceived idea and stereotype that people tend to have. To realize the weakness may be the key weapon actually.
Manufacturer /
F CAST Co.,Ltd.