Material / Aluminum
Dimensions / W1100mm D1100mm H250mm (20kg)
パースを強調し、テーブルとしての存在感をより強く示すことで、それをこのテーブルのキャラクターとした。シンプルだが、しっかりとした存在感を示したテーブルのデザイン。
This table is characterized by emphasizing the perspective and showing the presence as a table strongly.
It is a simple but also a strong design.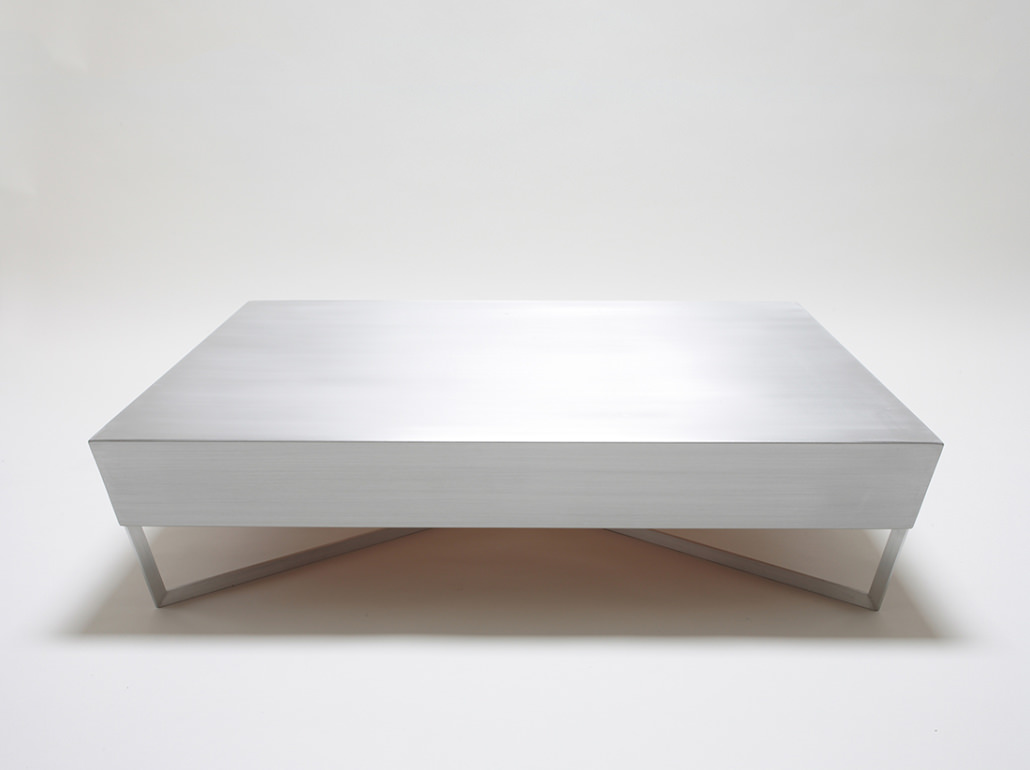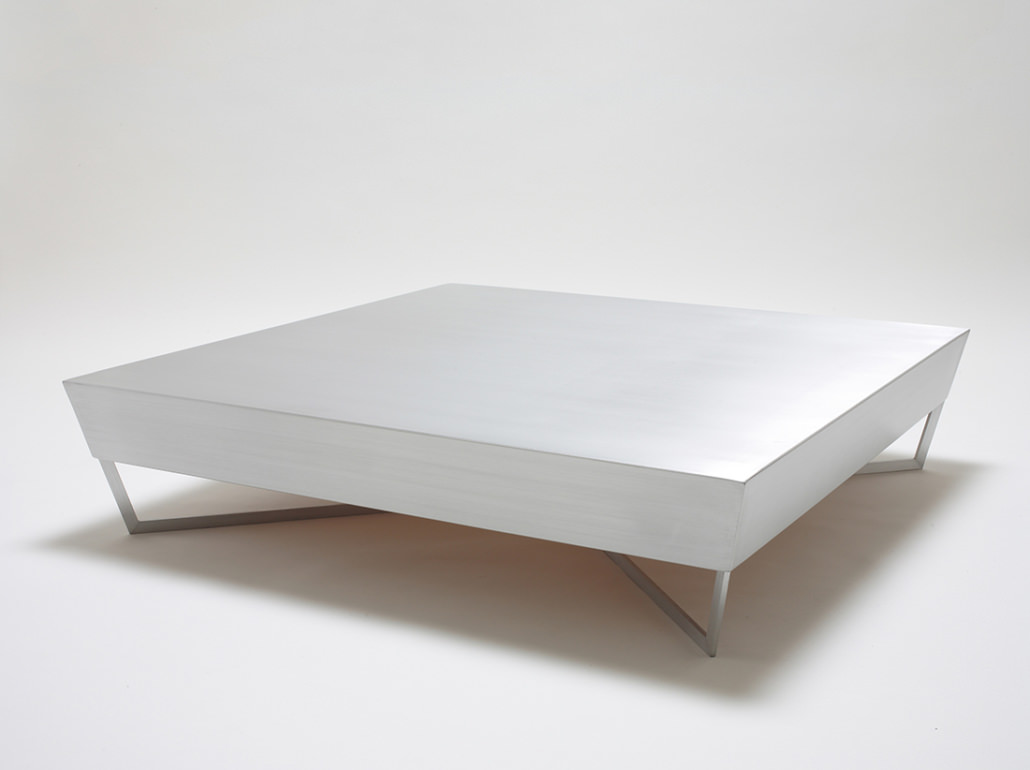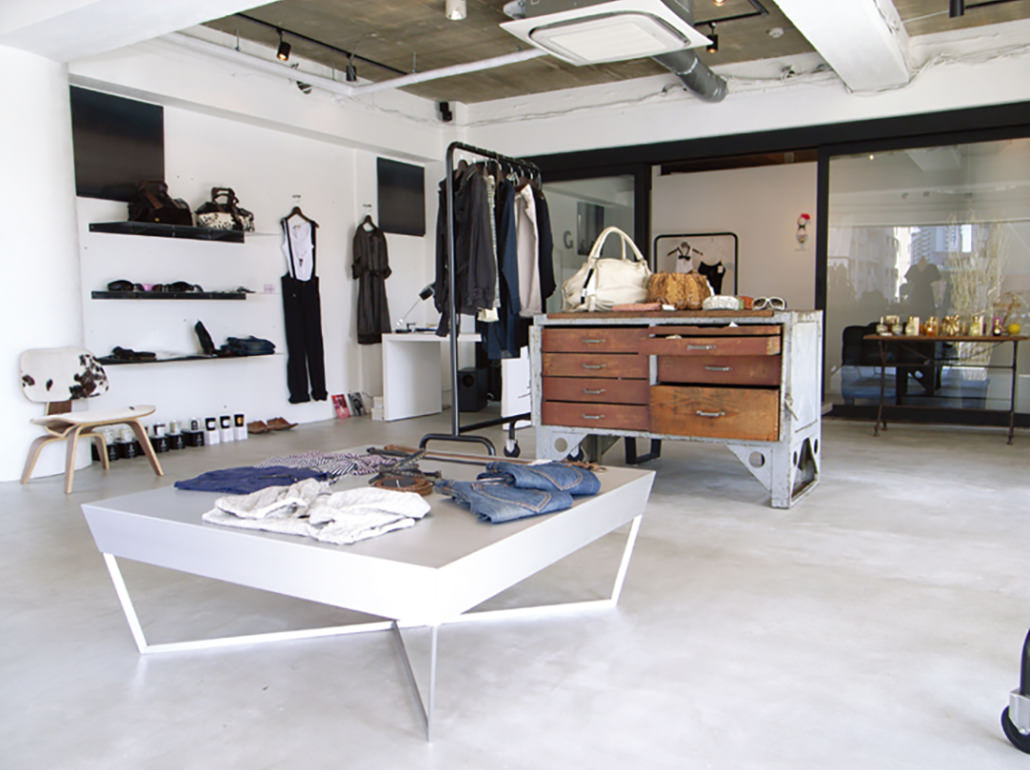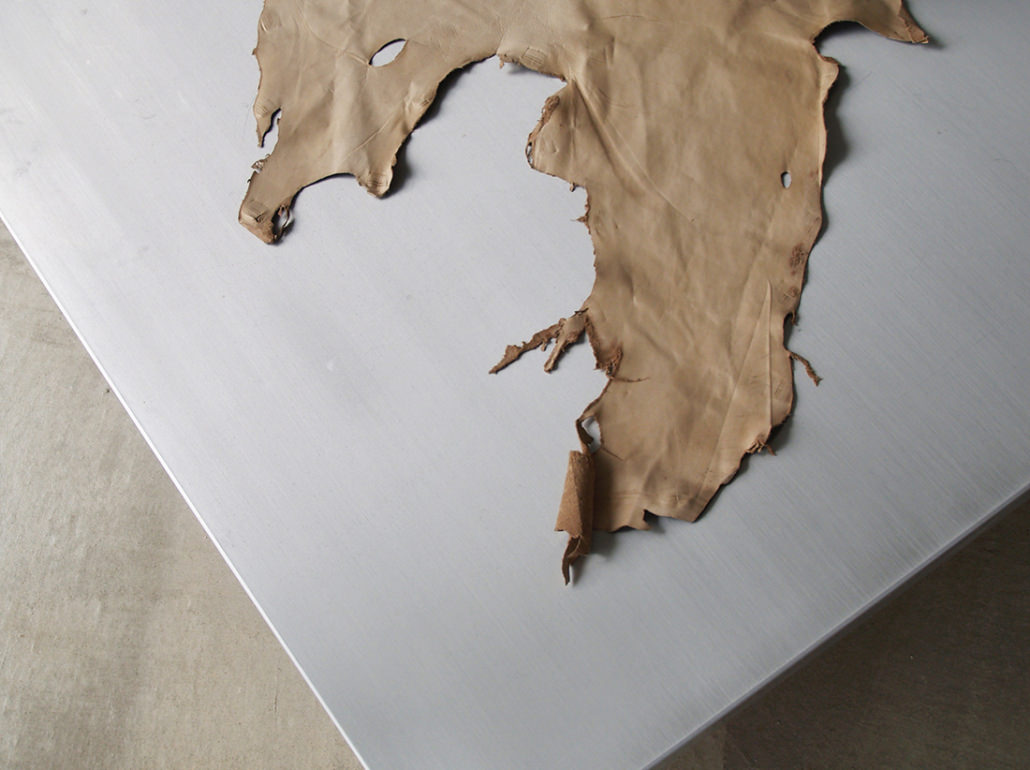 存在が際立つテーブル
例えば目の前に立方体があるとする。しかし実際、そのものにはパースがかかっており、立方体であるが、立方体として素直に私たちの目には映らない。このテーブルは実際に映るその輪郭に敢えて内側へ勾配をつけることで、見る側の視覚により強い、存在感を示している。
Suppose, for instance, there is a cube right in front. Though, it cannot be seen as a cube directly due to the perspective. This table shows its presence to the viewer's vision strongly by dare sloping the actual contour to the inside.
Manufacturer /
F CAST Co.,Ltd.