Material / Aluminum Casting/ Leather
Dimensions / W600mm D600mm H400mm
時間と記憶の可視化。積み重なるそれらによって、革自体の経年変化とともに、自身の日常を刻み込んでいく。結果、それがこのテーブルのキャラクターとなり、豊かな表情を生み出す。
Visualizing times and memories over and over. And changing textures of the leather are storing its daily life with them. Then it becomes an expressive character of this table.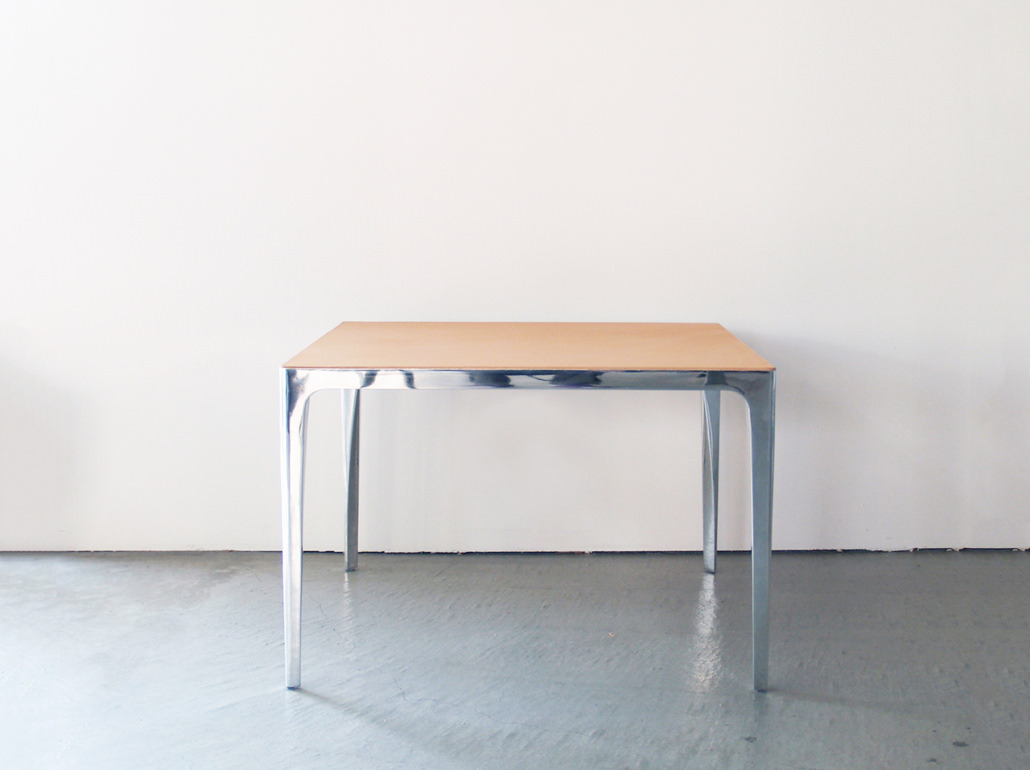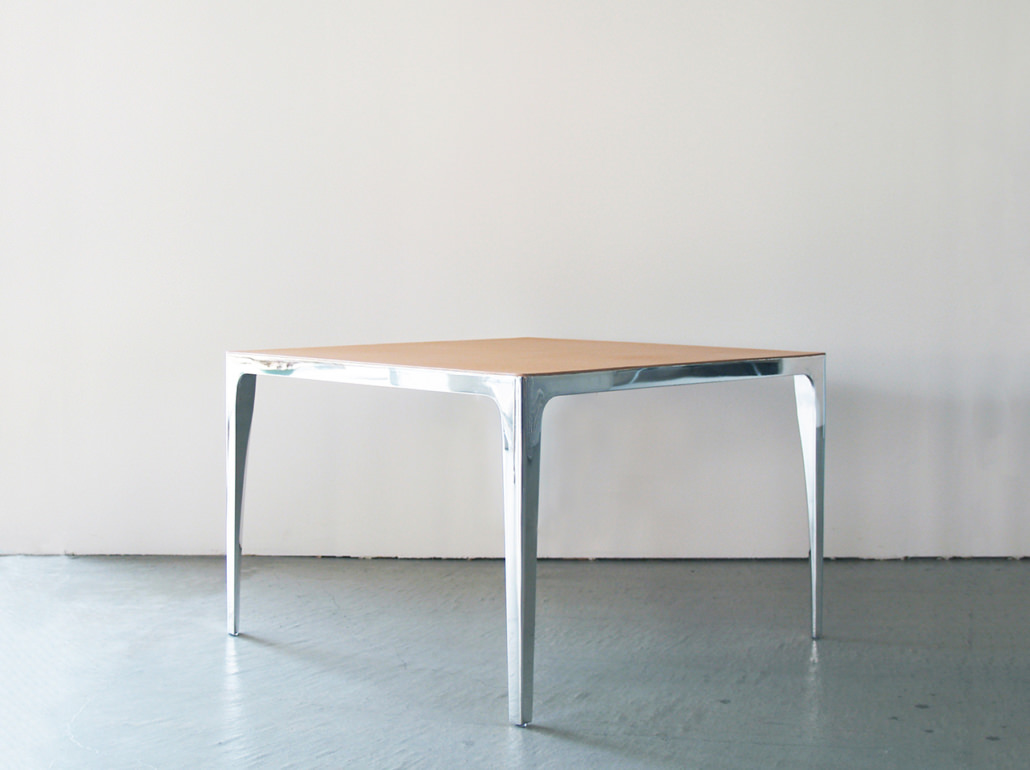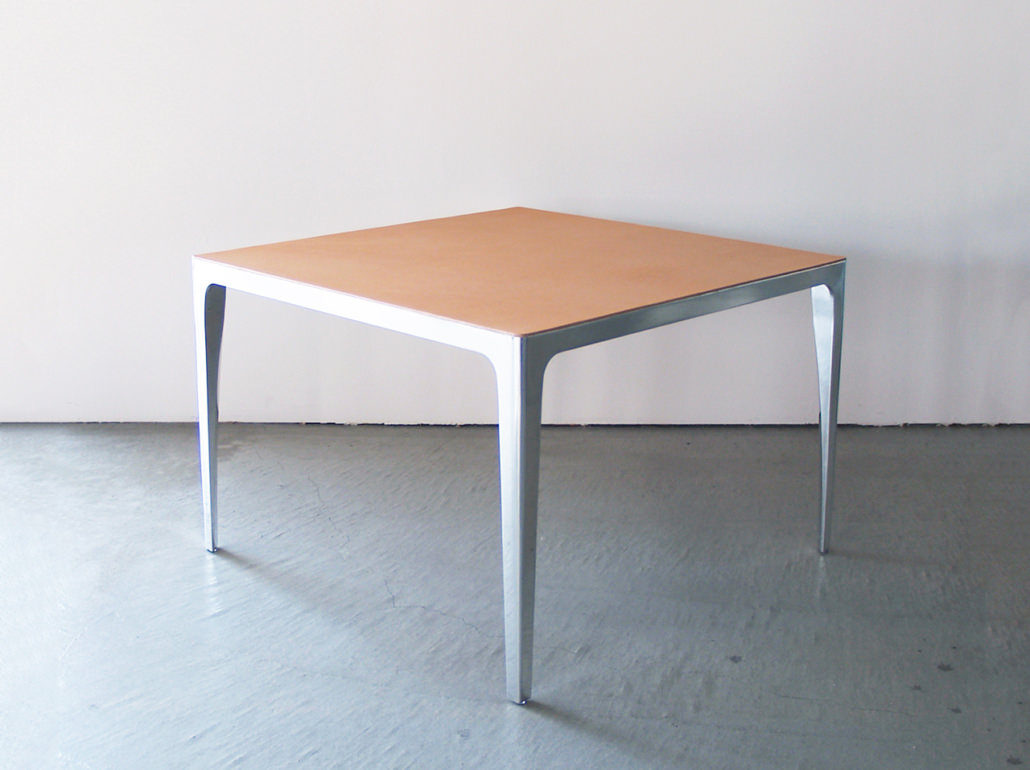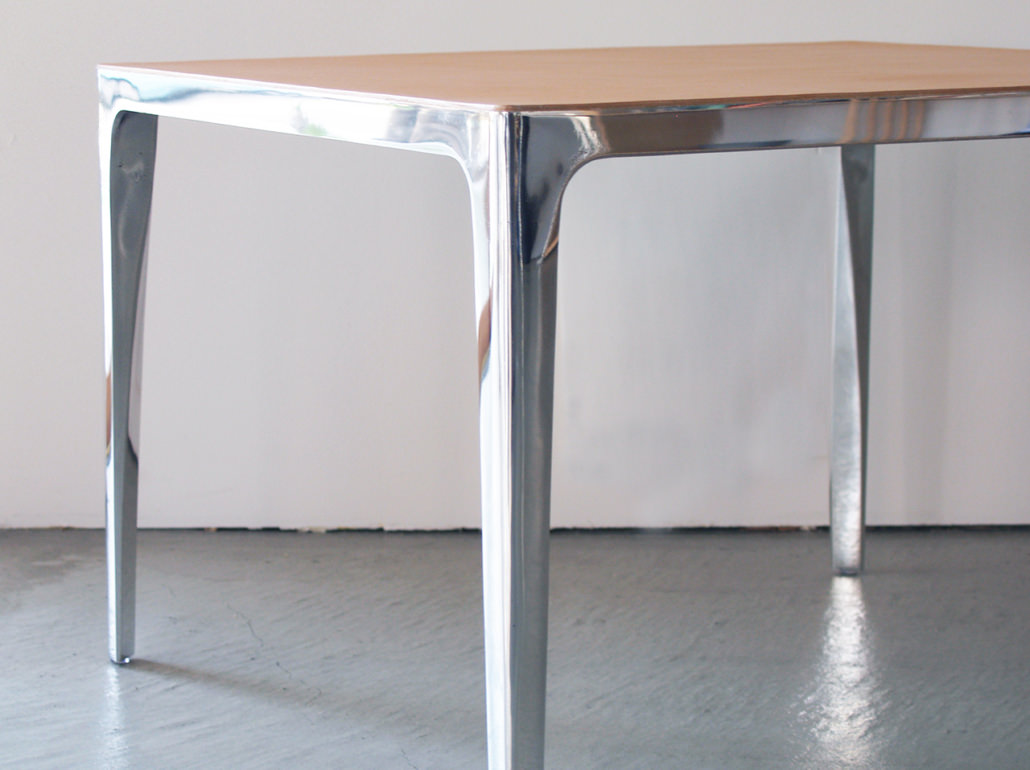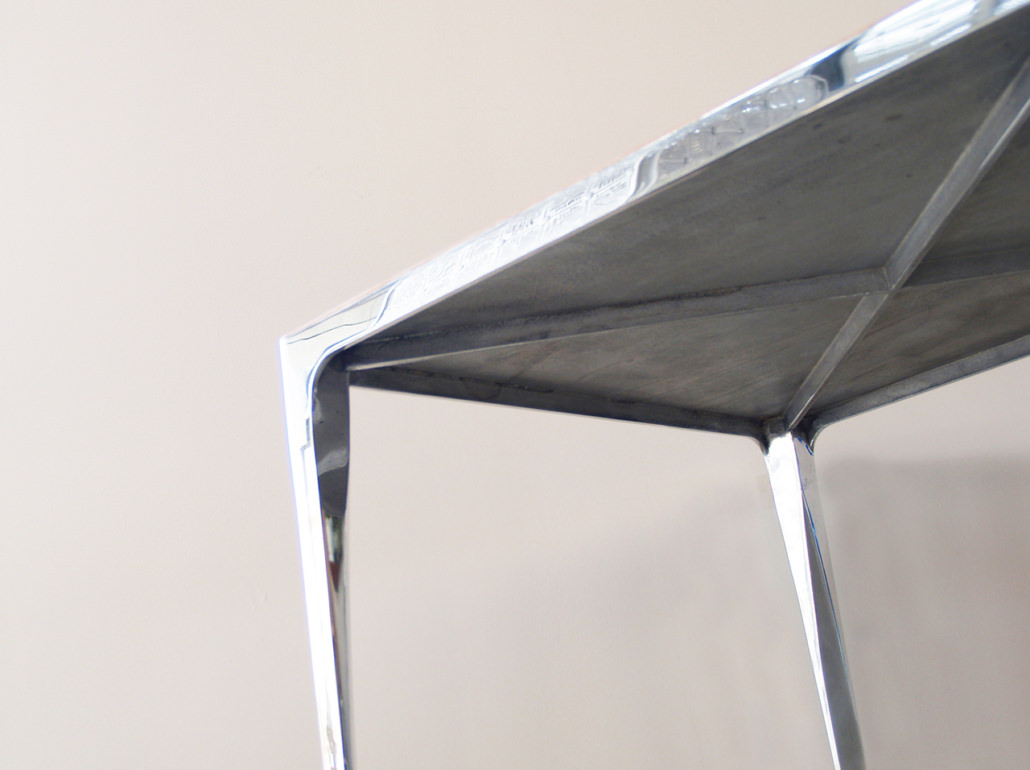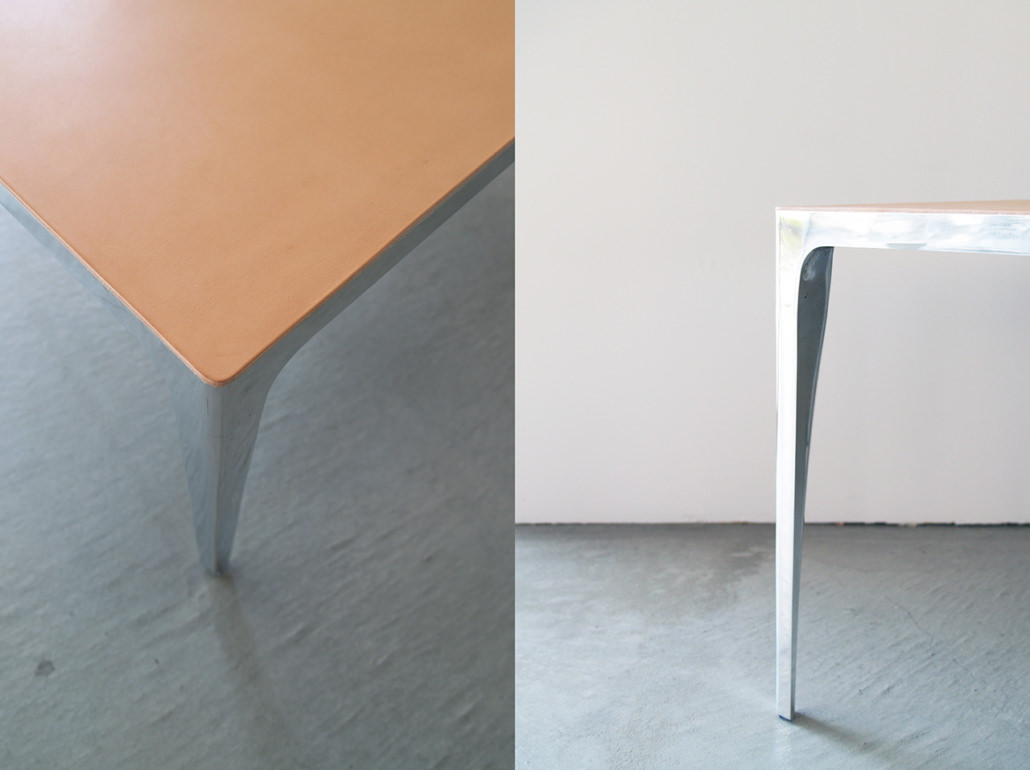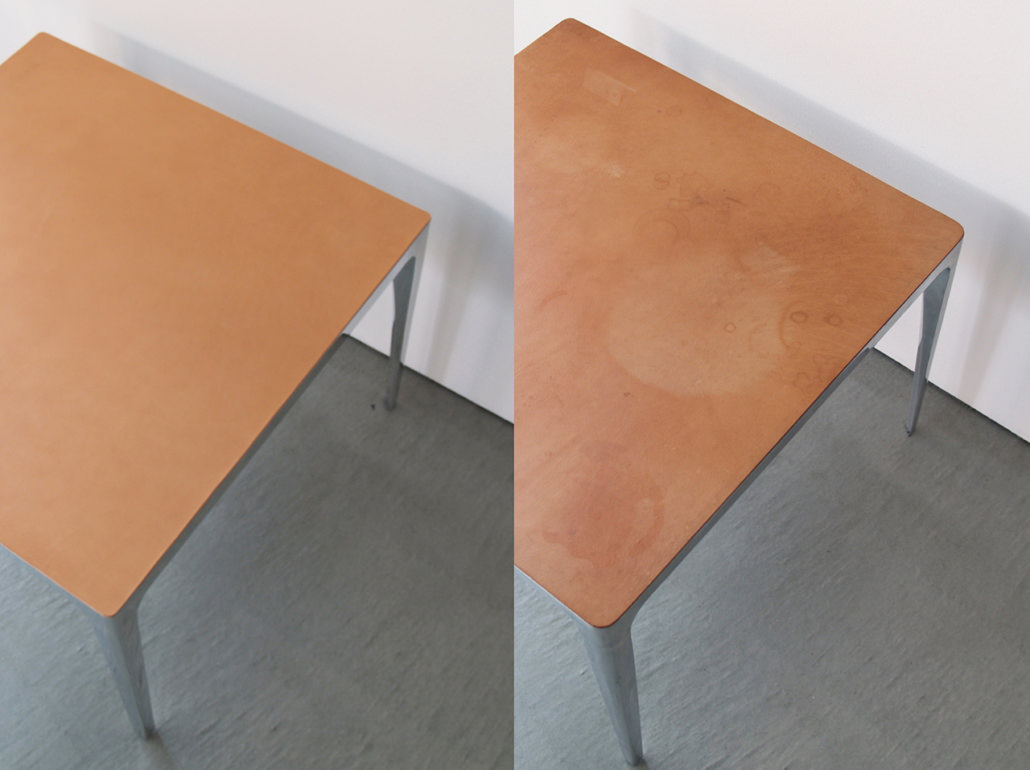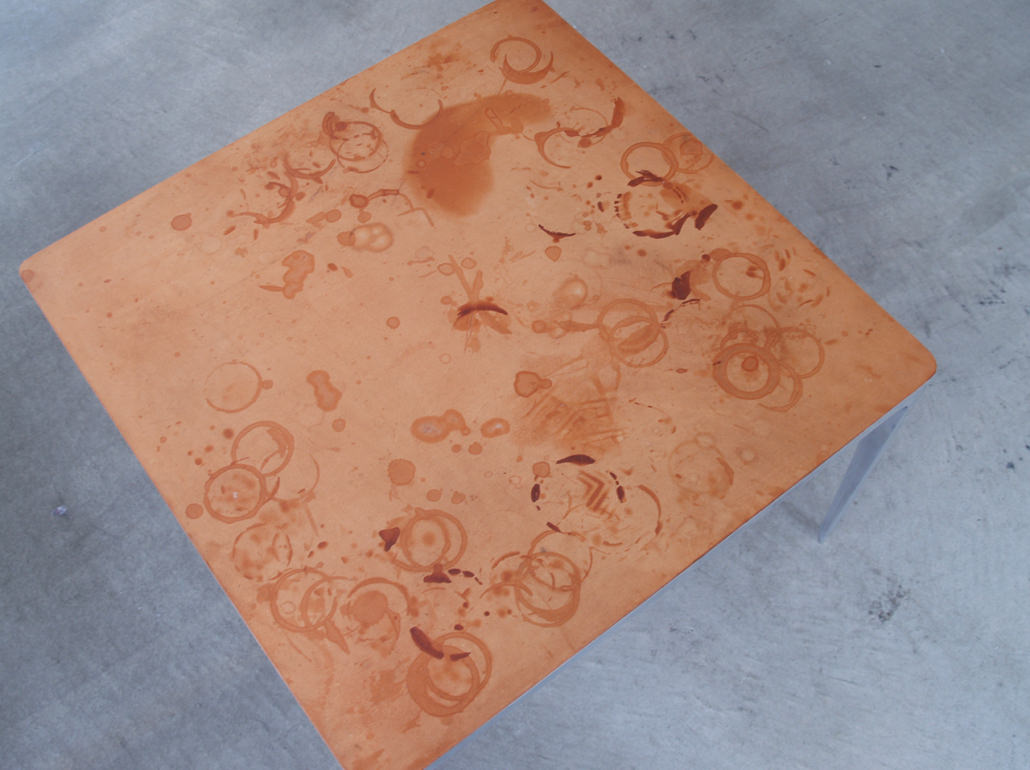 記憶のデザイン
天板にヌメ革を貼り込み、日常的に思いきって使い込むことで、革が日焼けし、水滴や食器の跡が「痕跡」として残るという記憶のデザイン。それが指し示すのはあなた自身の生活のプロセスである。
By covering the tabletop with a leather and using it daily, the leather gets tanned and ring stains and water drops are left as "marks". This is a design of memories, and it shows your own life process.
Manufacturer /
F CAST Co.,Ltd.