Material / Ash/ Aluminum casting
Dimensions / W1200mm D360mm H800mm
グリッド型の飾り棚の場合、仕切り板が照明や自然光を遮ることが多く、また、面の多さから印象が重く、デザインとしても淡白なものになることが多い。そこで隣の小間とは完全に隔てず、緩やかに繋げるために丸棒を使い、その解消をはかった。結果それがシンプルなシェルフにキャラクターを与えることになり、全体的にも軽快な感じを表現するに至った。
When designing a display shelf with grids, the partition boards often obscure light from the illumination and outside.
Also, it can give a heavy impression due to a lot of faces and be a bit bored as a design. Then, I found to a solution for it by separating from next space not completely but loosely using round sticks. It led to individualize the design of a shelf that is seemingly simple, and give a light impression in whole.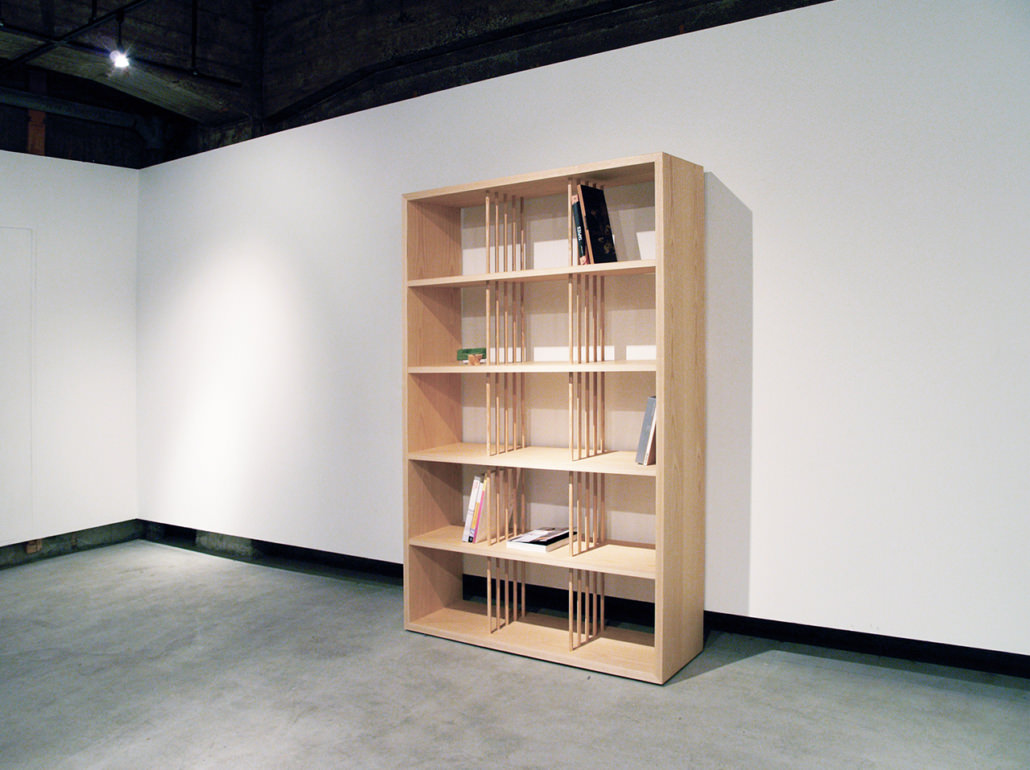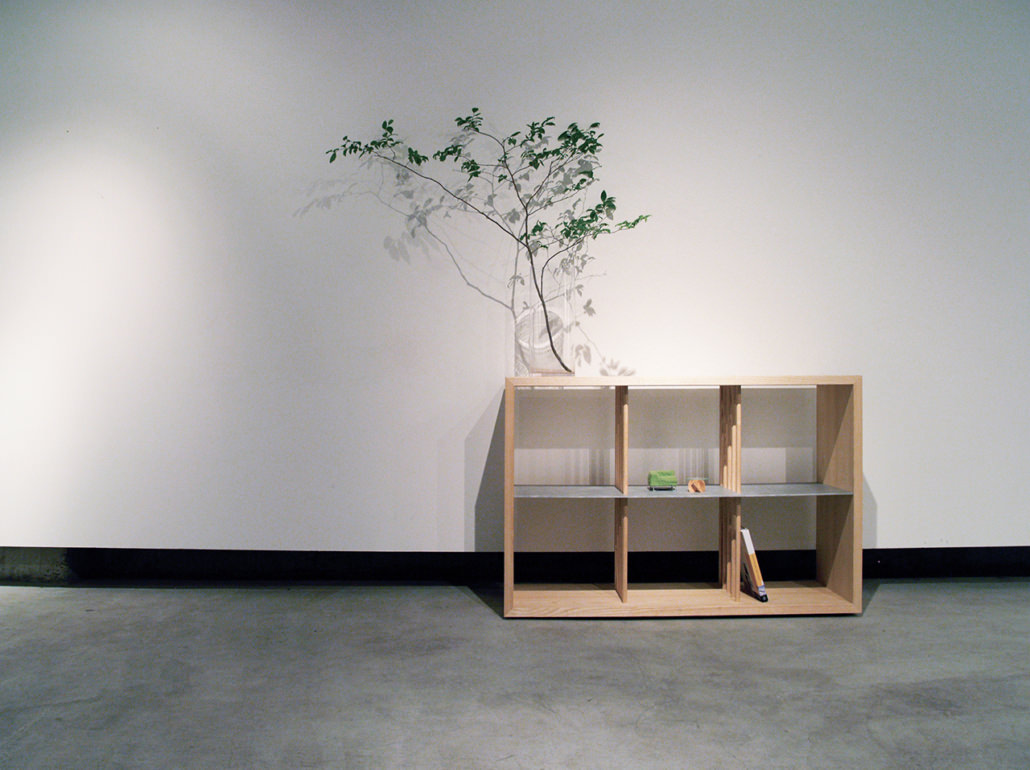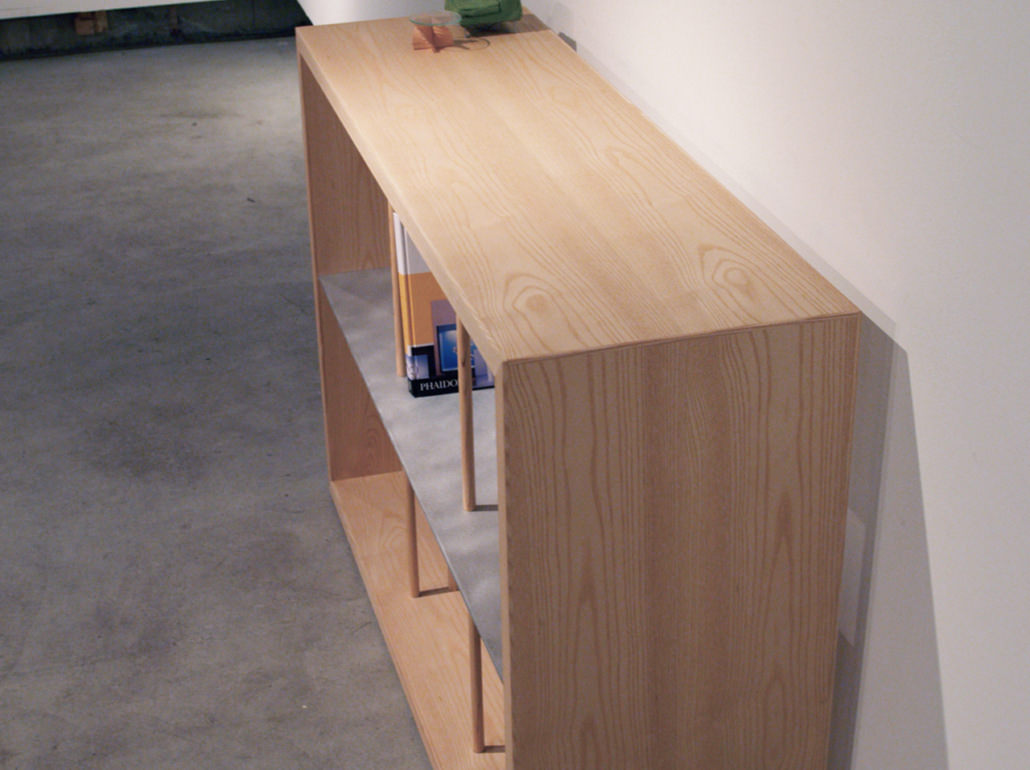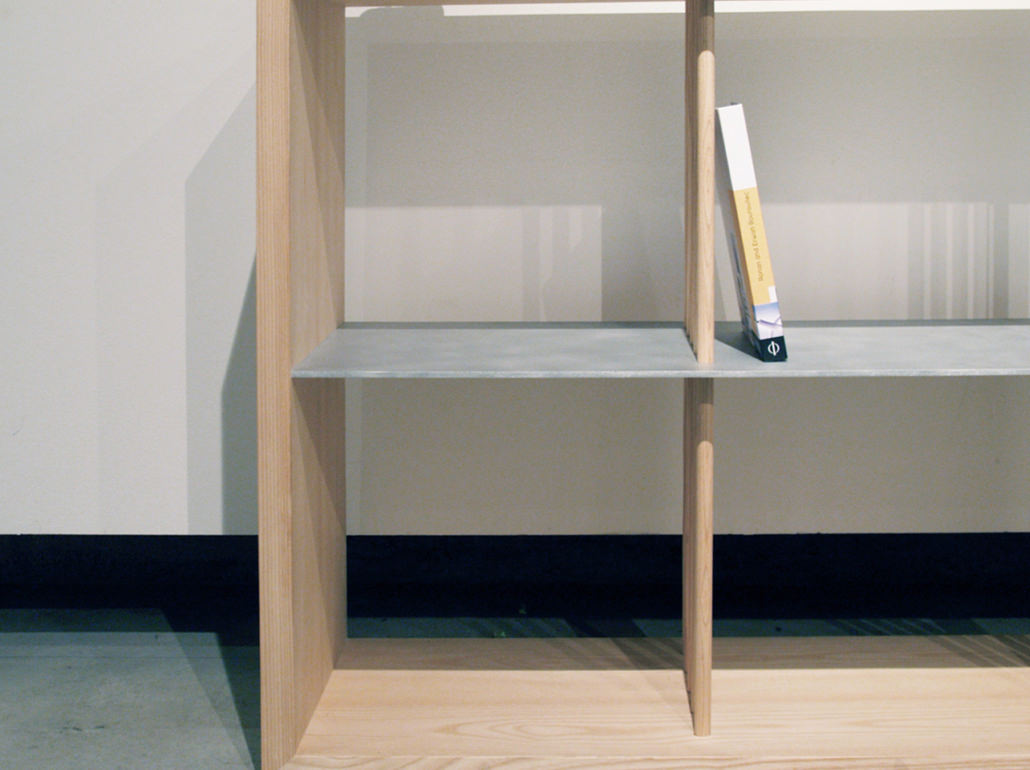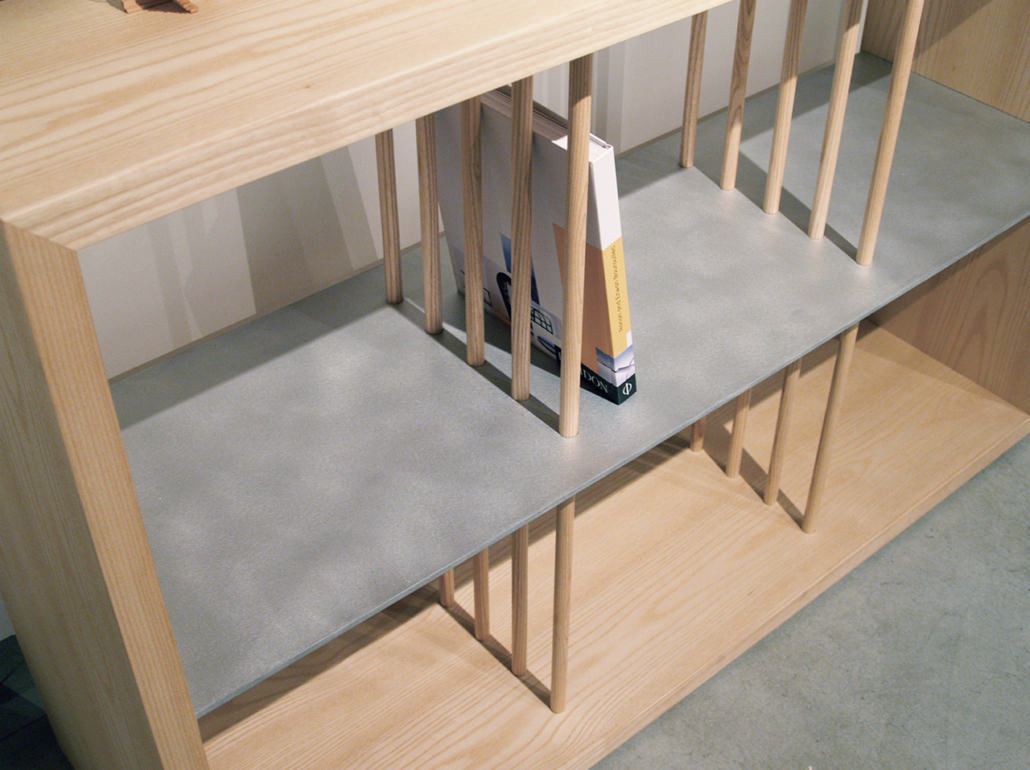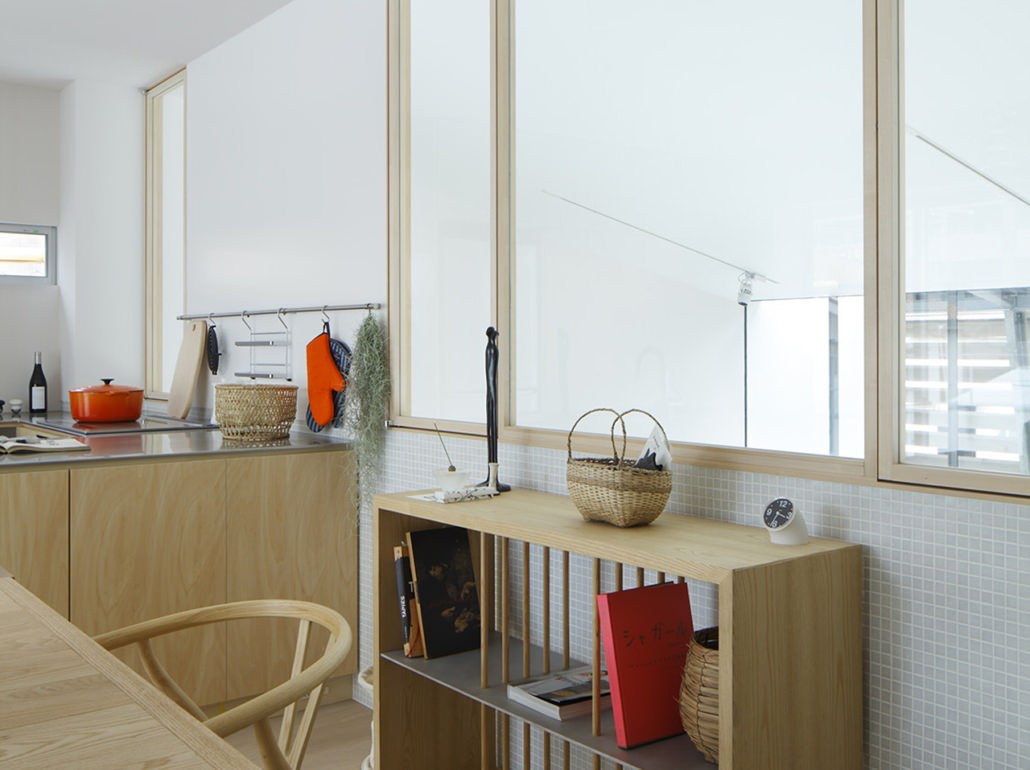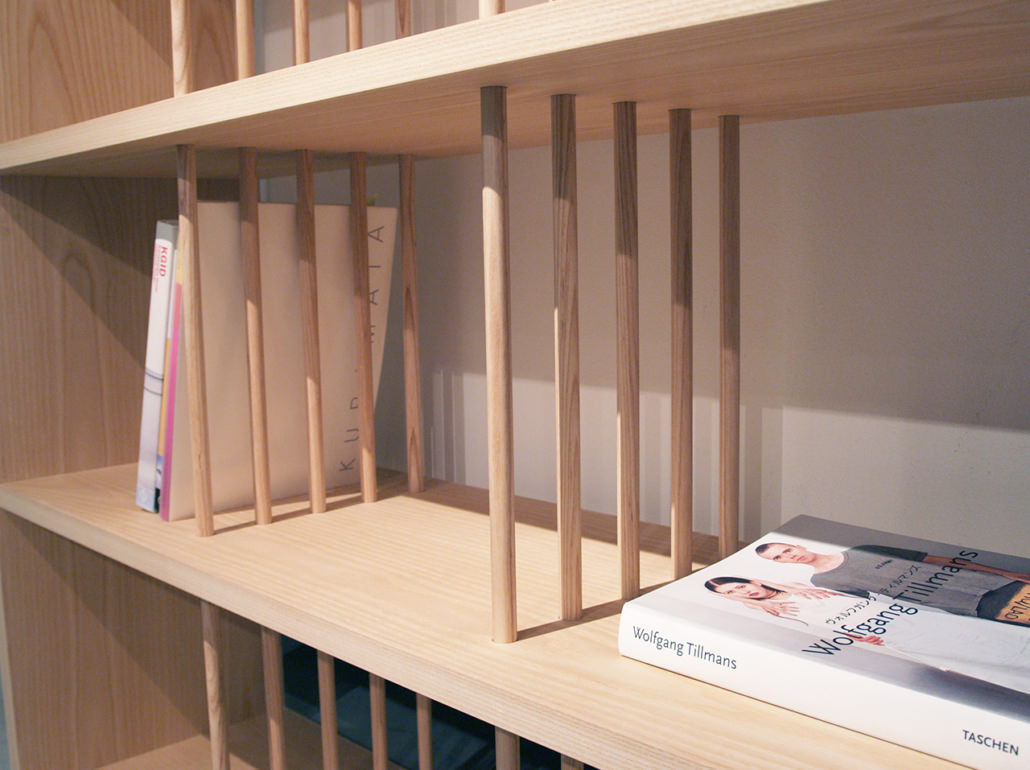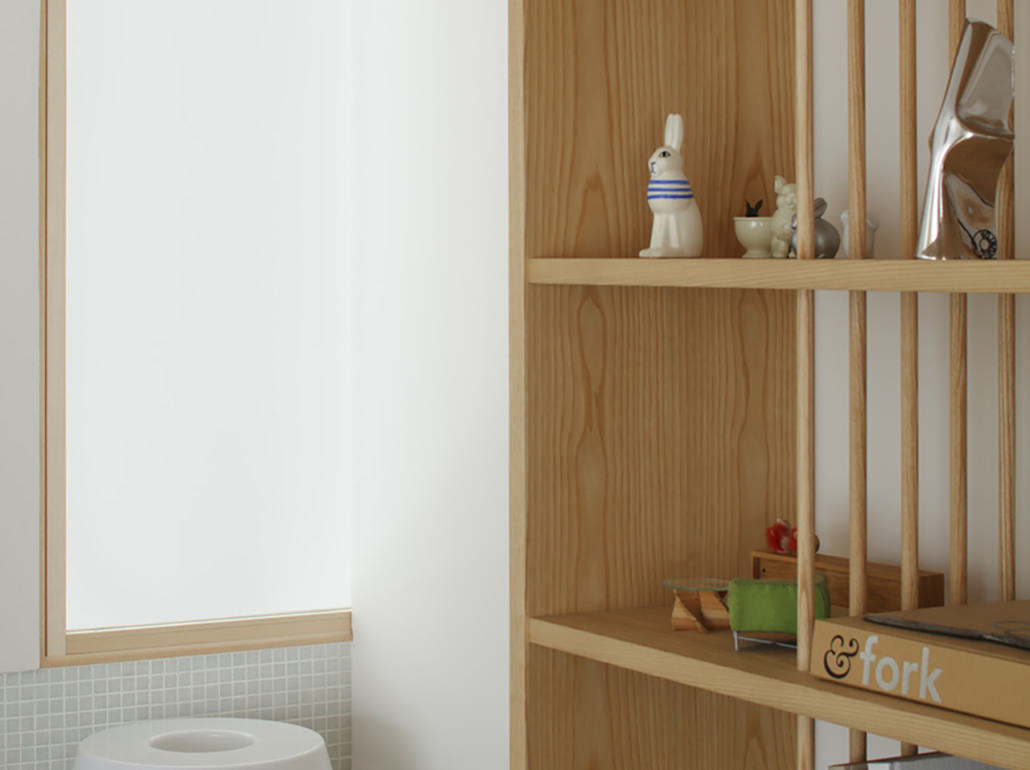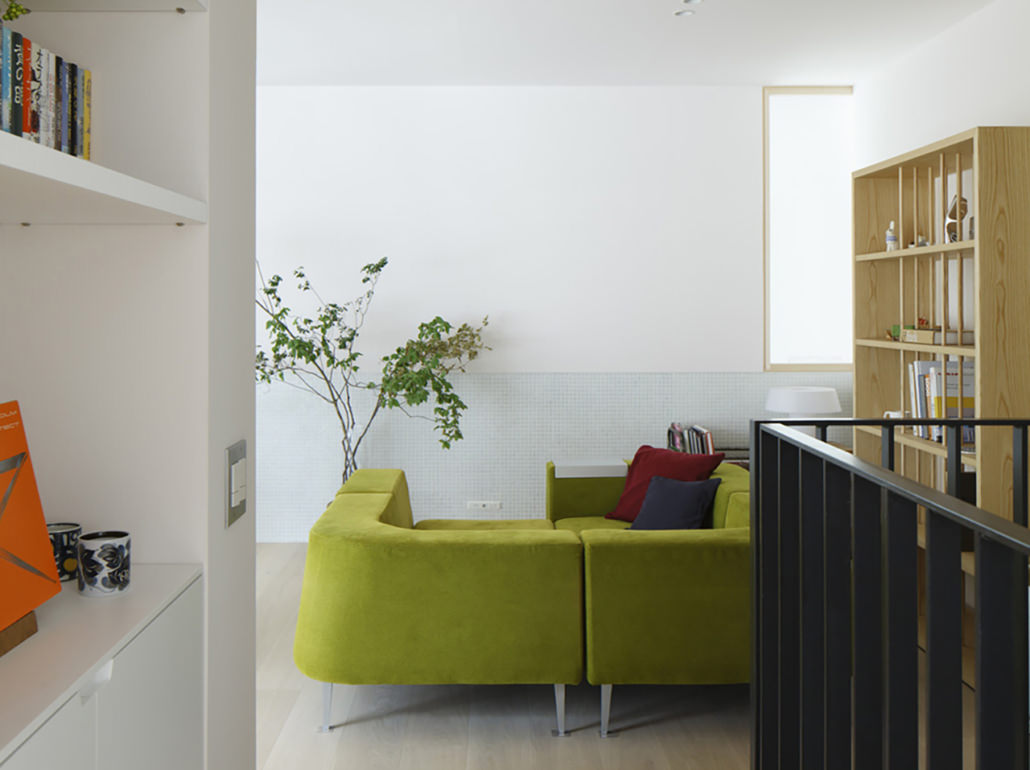 隣の芝は青くない
間仕切りのある飾り棚ではどうしても窮屈な小間の集合体になりがちだが、隣の小間と緩やかに繋がることで、全体で一つの空間として飾り棚を成立させようとした。
A display shelf with grids often results in a just aggregation of narrow spaces, but I tried to produce it as one space as a whole by separating and jointing spaces loosely.
Manufacturer /
Ryosuke Kuratani (nomade*design)