Material / Solid Red Oak
Dimensions / W1650mm D1200mm H730mm
一生付き合えるテーブルつくるにあたって、その存在感とともに経年変化を楽しむことをテーマにデザイン。天板のレッドオークの無垢材は集成せず、一枚一枚すべてフリーな状態で幕板と組んでいる。乾湿の繰り返しなどによる木の反りや、痩せ、ヒビなどを受け入れることで、それを愛着とし、共に暮らしていける一生ものの強度あるテーブルをという思いからデザイン。
I designed a table that people can live with for their life as a theme to appreciate the presence and ages. Solid red oaks for the tabletop are attached to a modesty panel individually and freely without integrating. To embrace with affection even negative points such as board warpage due to repeating wetting and drying, thinning and cracks. This table was designed with intensity so that users can live with for life.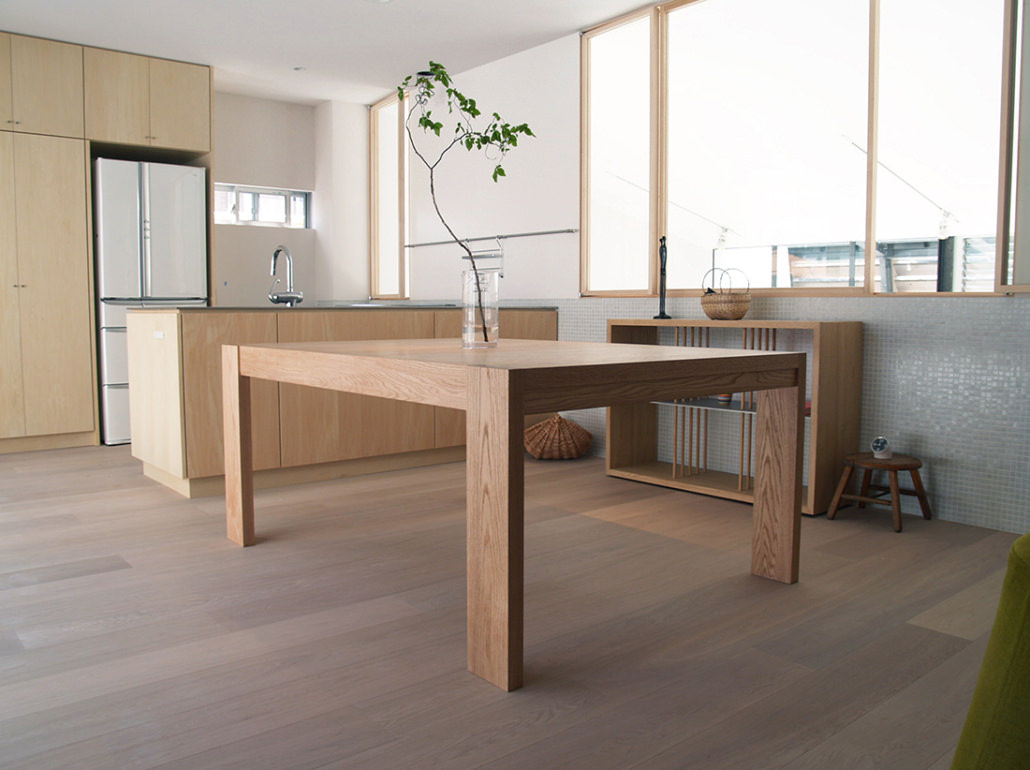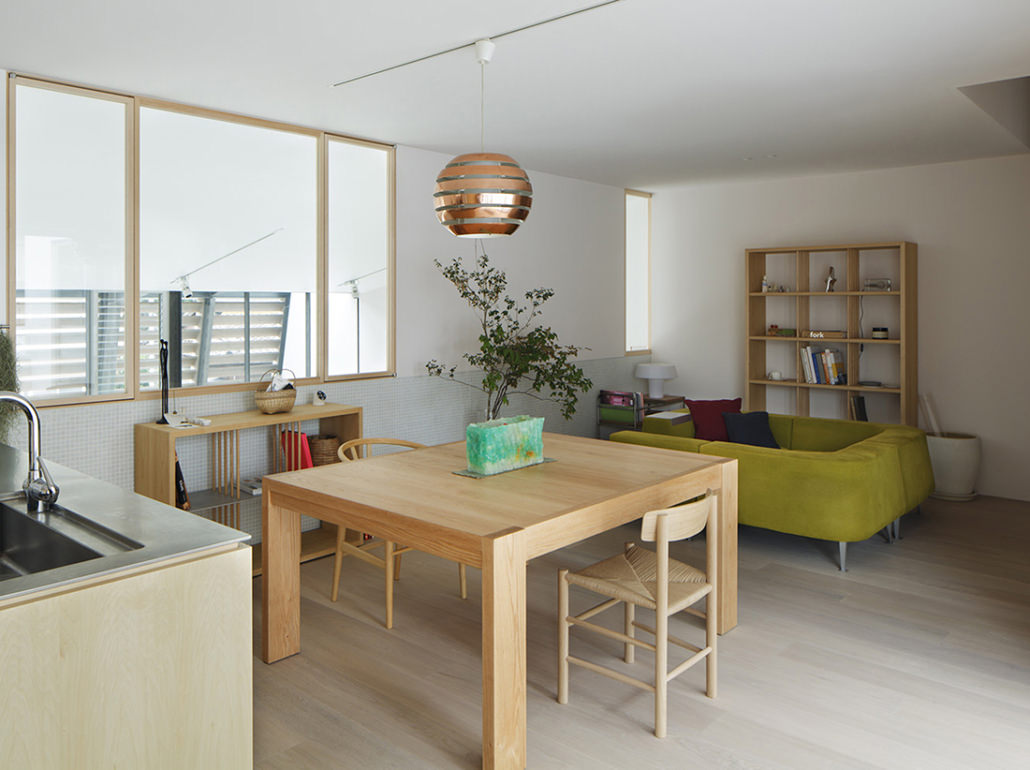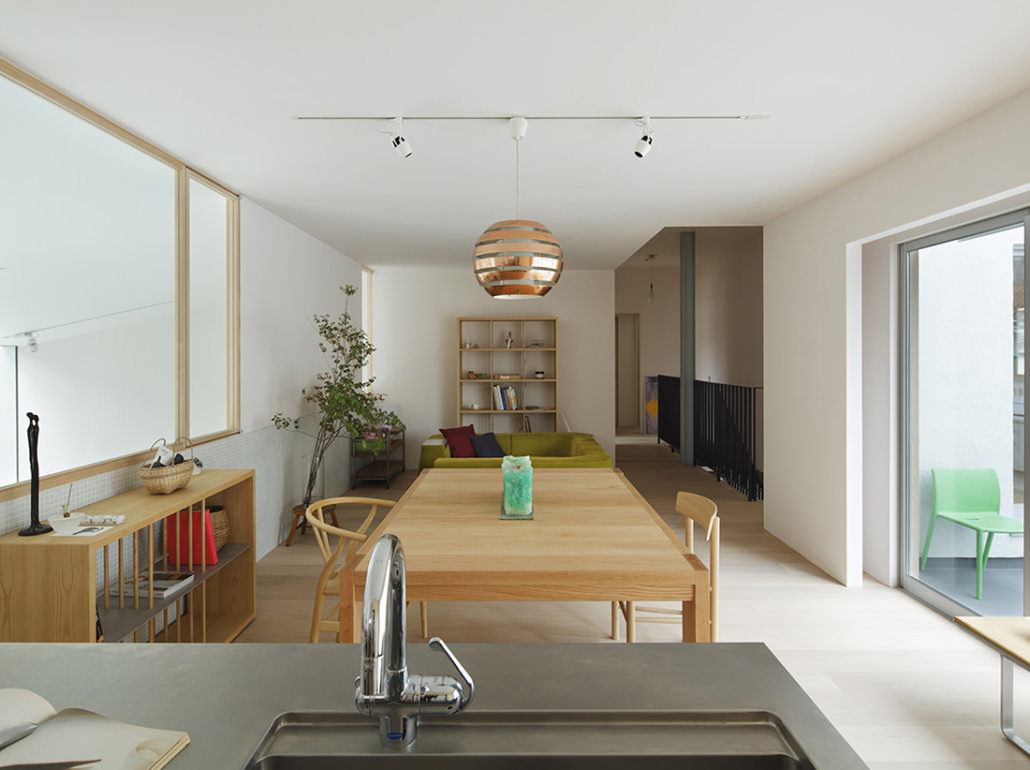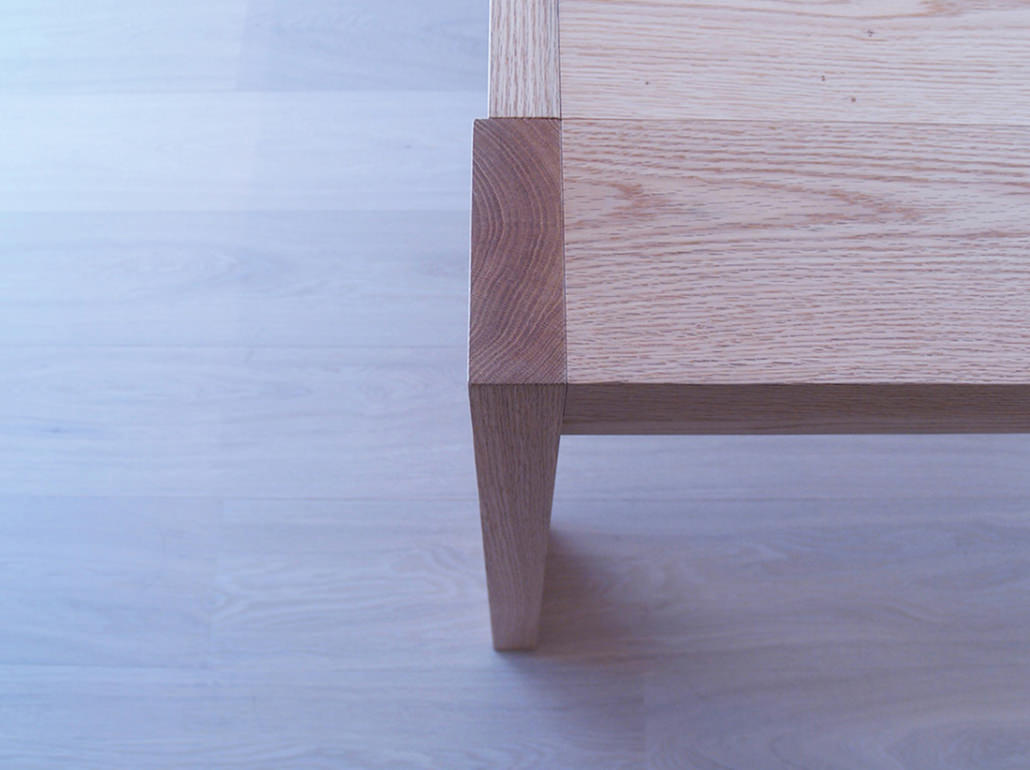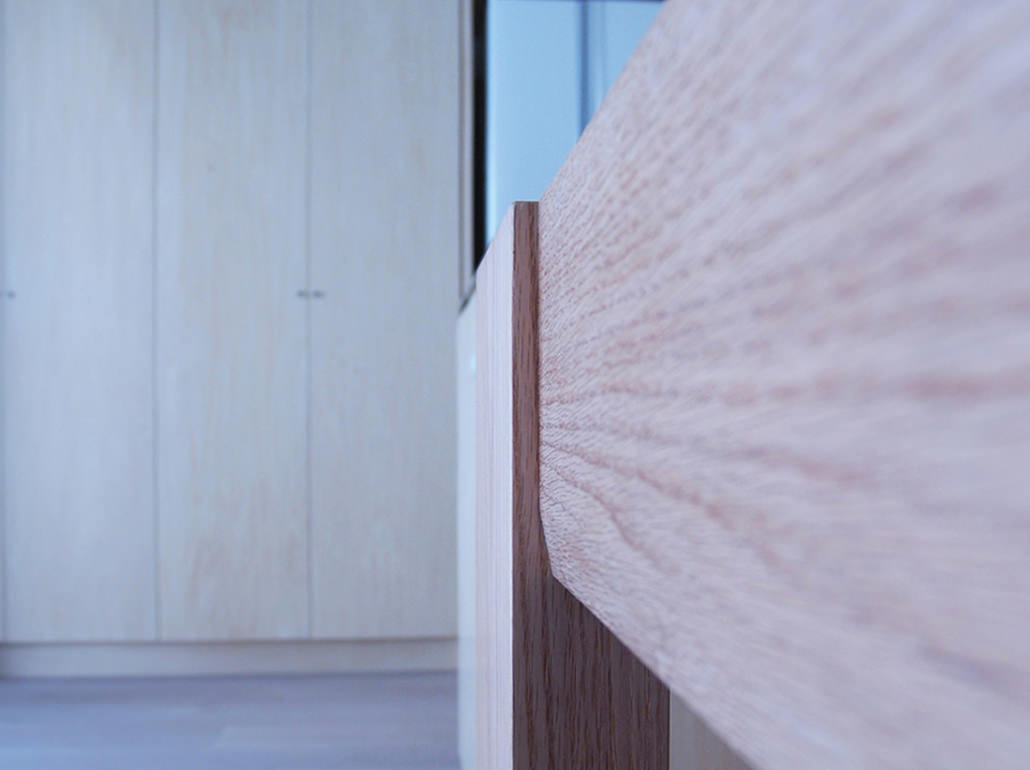 "暴れること"を許容する
一緒に年齢を重ね、一生を共にすることを約束できる「強度」のあるテーブルというテーマでデザイン。
ダイニングテーブルは毎日使い、そして汚れることは当然である。であれば、気兼ねなく安心して使えることを最優先事項として、無骨に見えながらも、力強くどっしりとした安定感のあるものを目指したいと考えた。そして日常使いのなかで輪染みができようが、キズが入ろうが、何をしようが、それは時間を刻むということの証であり、ある意味それは愛でることでもある。その上でテーブルとすら一緒に食事している感覚の持てるものが理想なのではないかと考えた。
無垢材は使用環境において、反りや割れなどが生じることがあり、これを木が「暴れる」と表現するが、このテーブルにいたっては暴れることを許容することで、前述のような理想のテーブルになるのではないかと考えている。
Accept to "Rage".
The theme of this table is the "intensity" that can promise to live together with it for life.
It is no matter of course that people use a dining table every day and it will be getting dirty. Then I aspired the one has rough but also strong and stout stability to use it with safety and no hesitation as a matter of top priority It is no matter that even ring stains and scratches are left on it. It other words, it is a sign to tick and love them in a way. I thought it is ideal that people can feel like having a meal even with the table.
Solid boards may sometimes have warpage or cracks depending on usage environment, and it is expressed as they "rage". However, I think this can rather be an ideal table by accepting it preferably.
Manufacturer /
Ryosuke Kuratani (nomade*design)
Photo /
Koji Fujii ( Nacasa&Partners Inc )