Material / Ash
Dimensions / W1500×D400×400
特殊な金属塗料を用いたベンチ。「浮造り」加工を施した木部に金属塗装することで、はっきりと下地の木目が浮かび上がるようにした。木目に似せたテクスチャではなく、本物の木目が浮かび上がることで、金属の表皮を持ったかのような木製のベンチとなった。
A bench used special metallic paint. By metallic coating on the wooden part that "floating" processed, the base wood grains are floated clearly. By not using a texture resemble but floating the real wood grains, this became a wooden bench as if it has a metallic skin.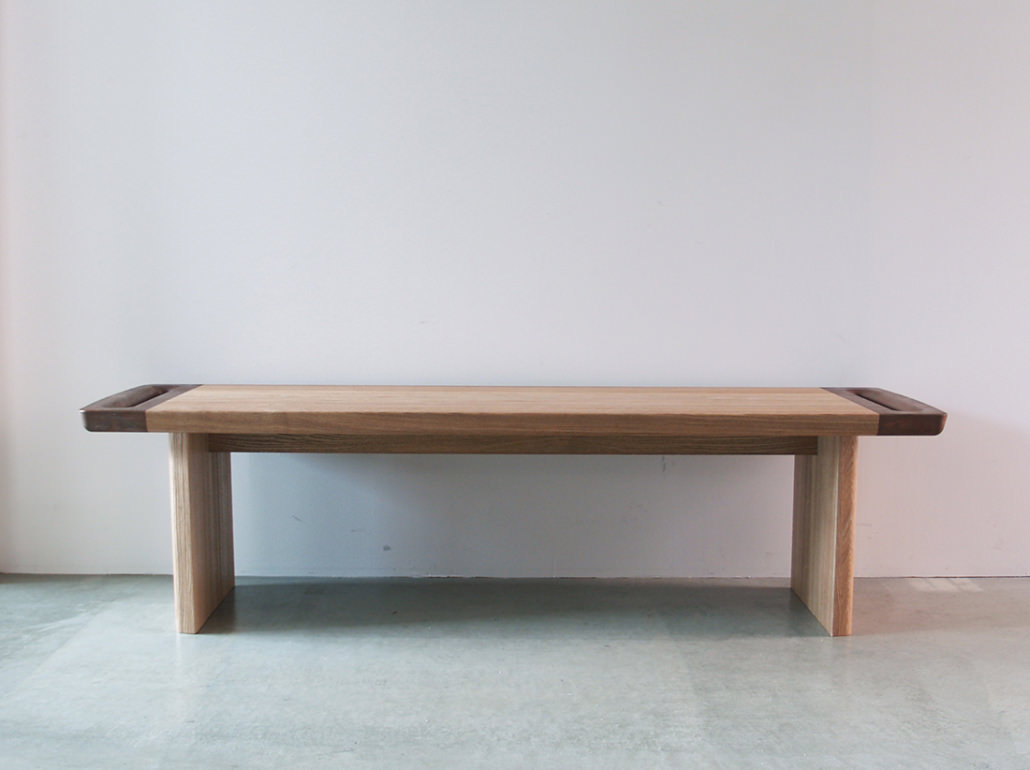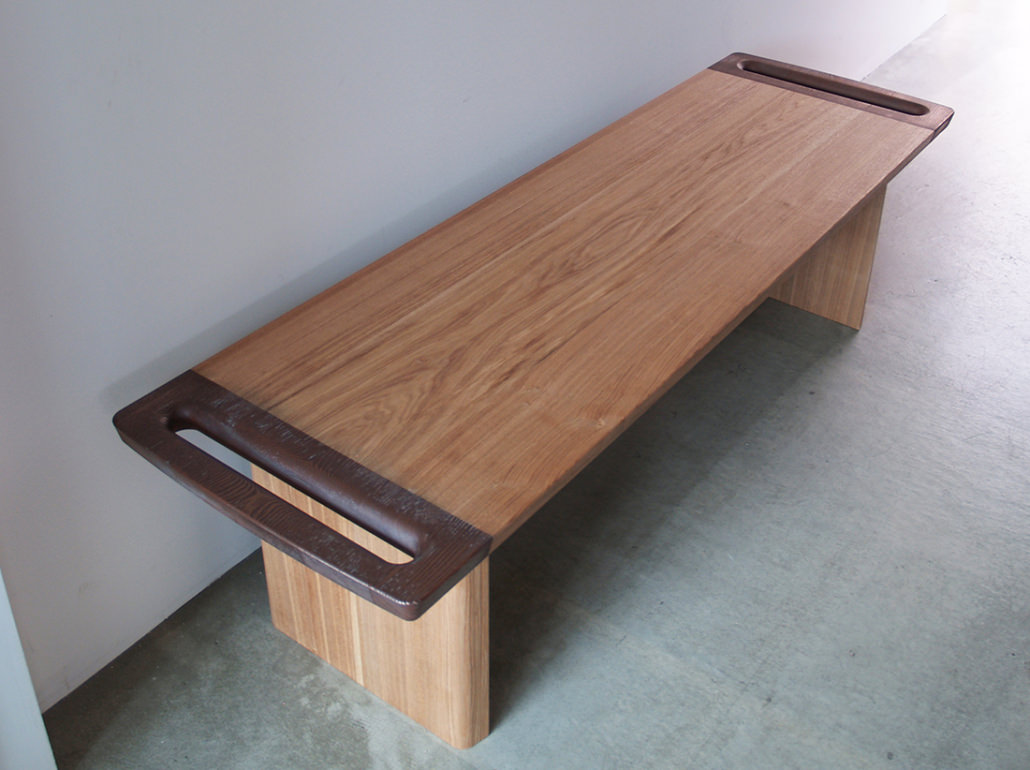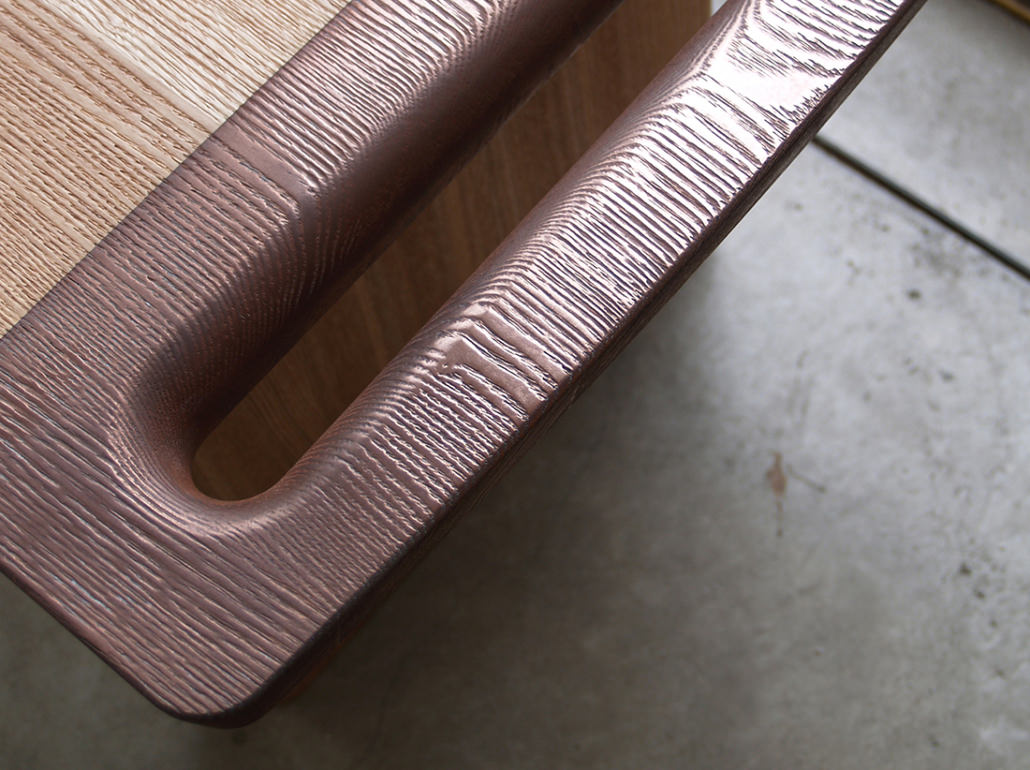 金属の皮膚を纏うベンチ
特殊な金属塗料を塗布した木製ベンチ。
木部を浮造りにすることで木目が強調され、そこに特殊な金属塗装を施すことで木目の凹凸に沿って金属が薄く密着し、まるで木が金属を纏っているかのような表情を映し出す。
金属部分は酸化していくので、木と共に金属も経年変化し、時間と共に一体となっていく。
*金属塗料はブロンズを使用。
A bench covered with metallic skin
A bench used special metallic paint.
The wood grains are emphasized by floating process, the metal thinly sticks along asperity of them by special metallic coating to it. It is as if the wood wears the metal.
The metallic part is changing together with the wood as getting oxidized, and they are accreting over time.
*Bronze is used for the metallic paint.
Manufacturer /
KYUMEIKYO.CO.,LTD.
Asahi plywood industry