建築用の杉の「間柱」を使用した平均台兼ベンチ。当時3歳だった愛息が保育園で平均台で遊んでいることを聞き、DIY感覚で親子で作れる平均台をデザイン。好きな色を塗ってカスタムできる。
This is a balance beam and a bench used an architectural Japanese cedar "stud". I heard then-3-years-old my son was often playing with a balance beam, then I designed this in order to make it by DIY. It is customizable the color as you like.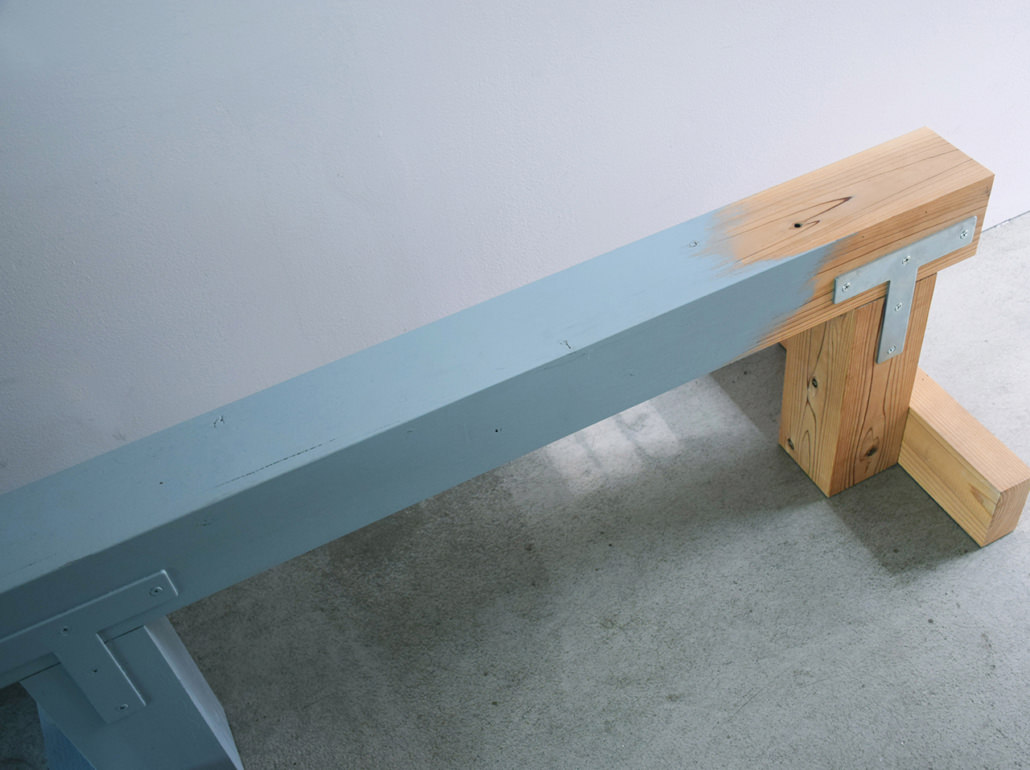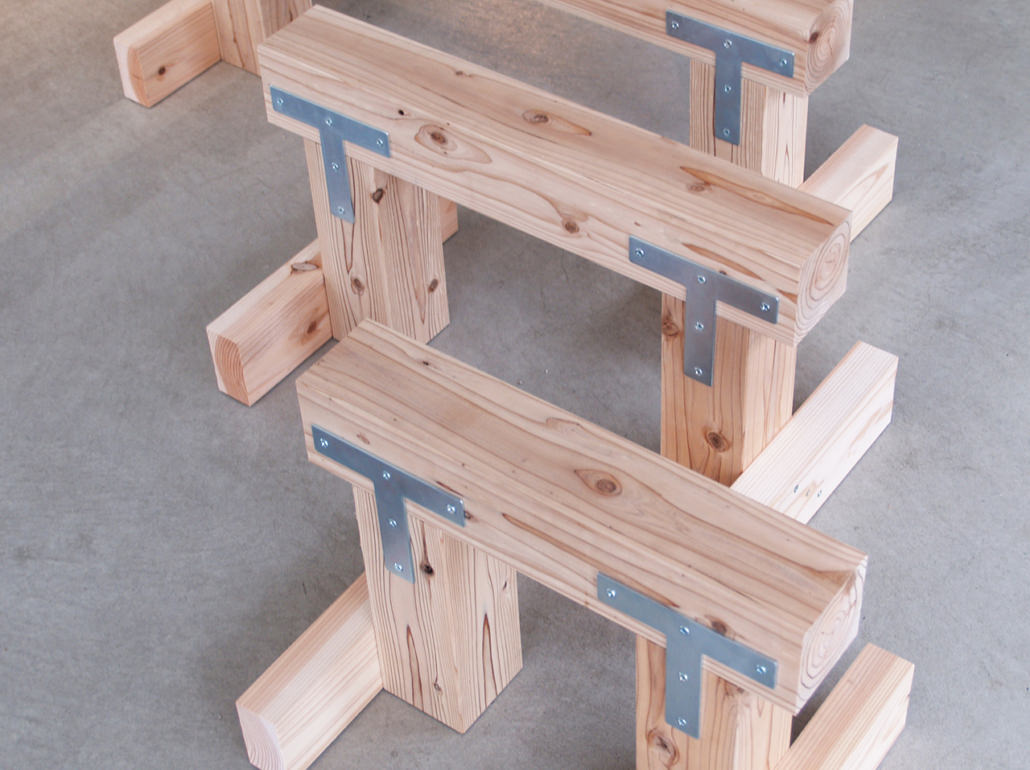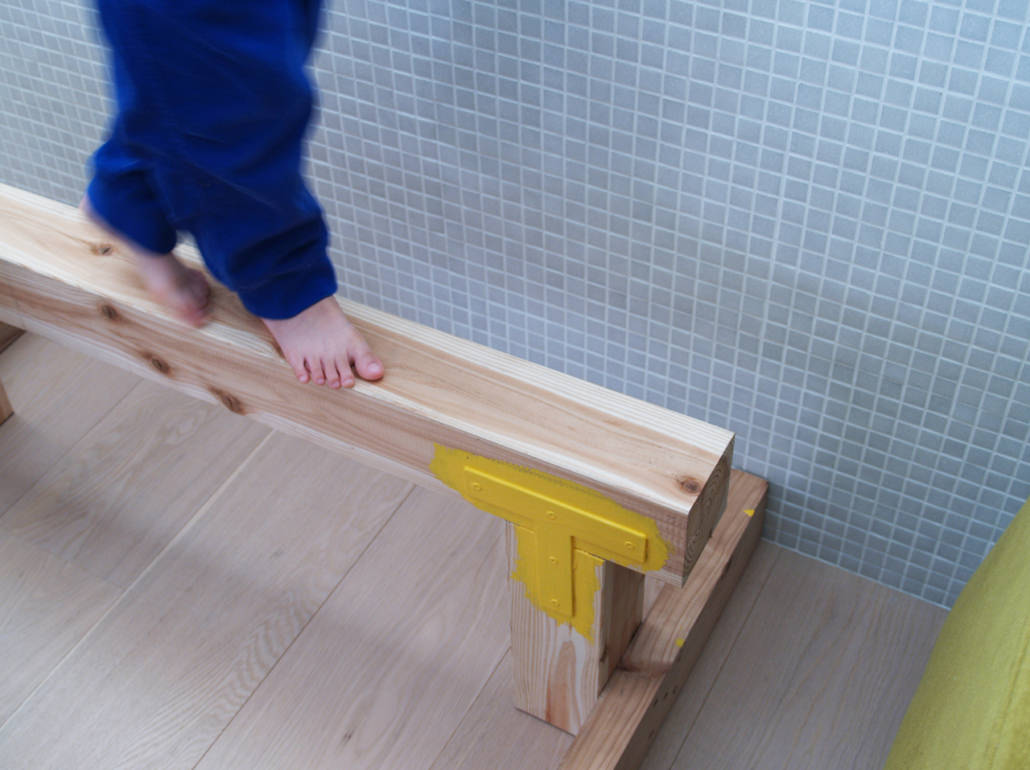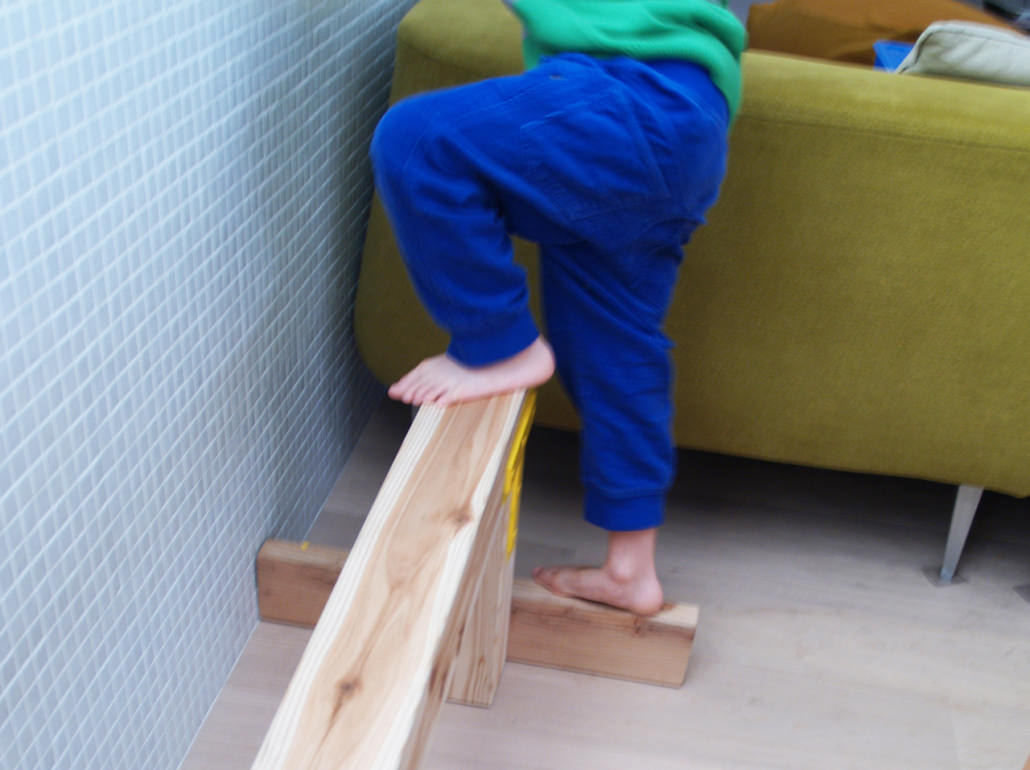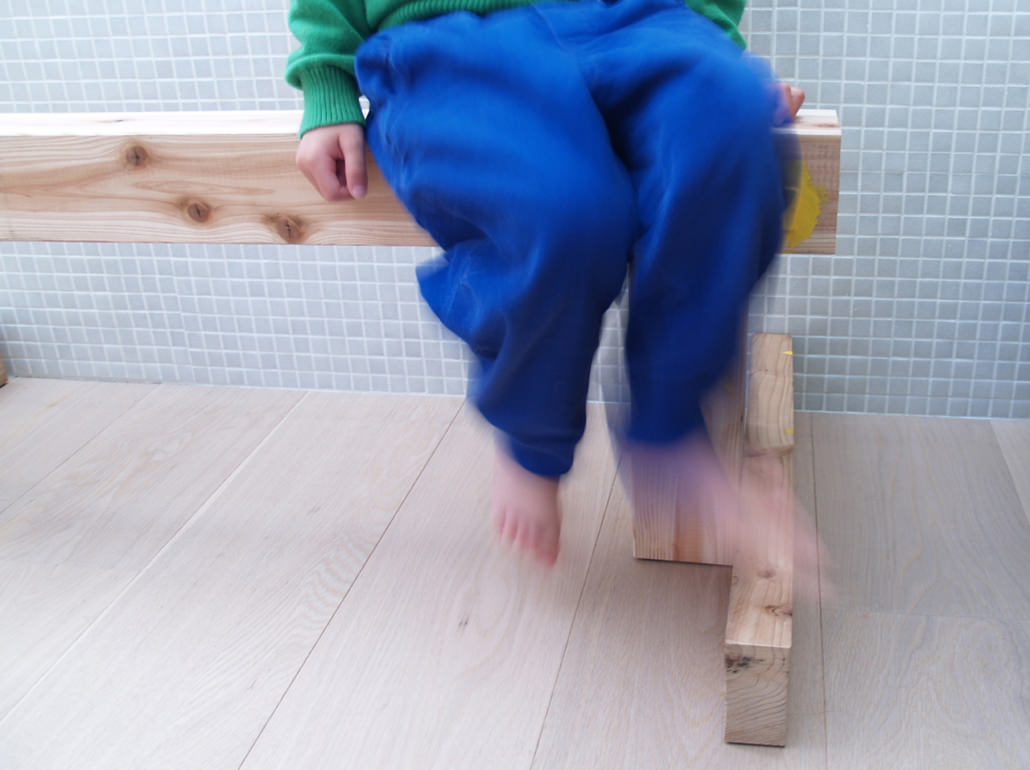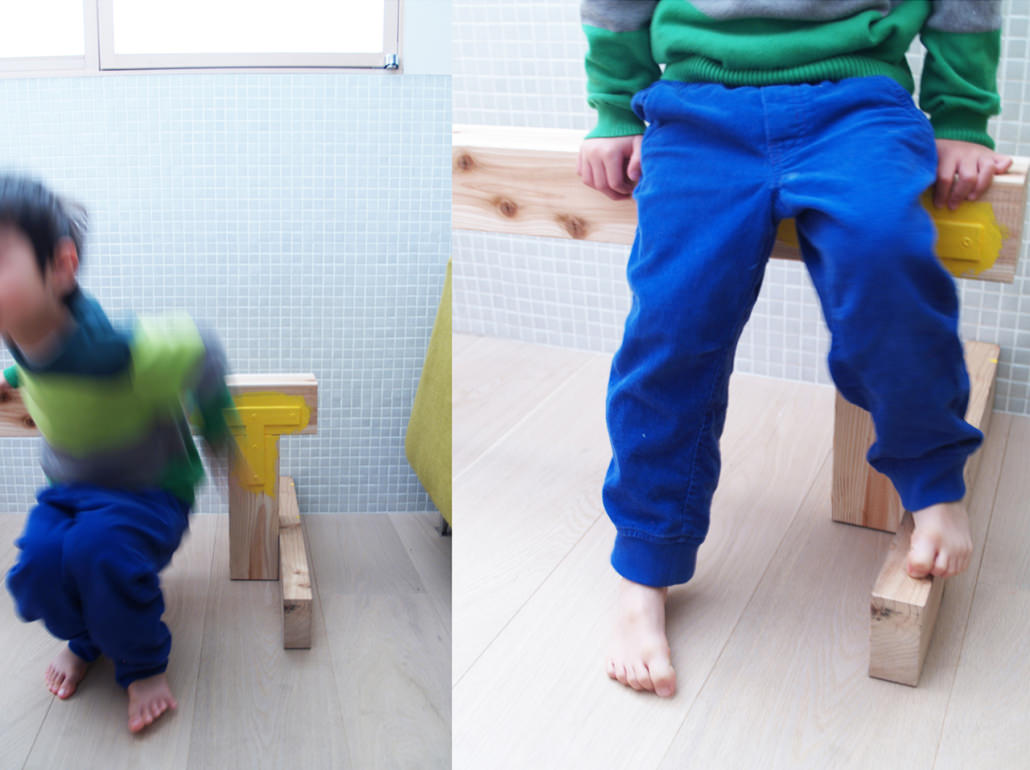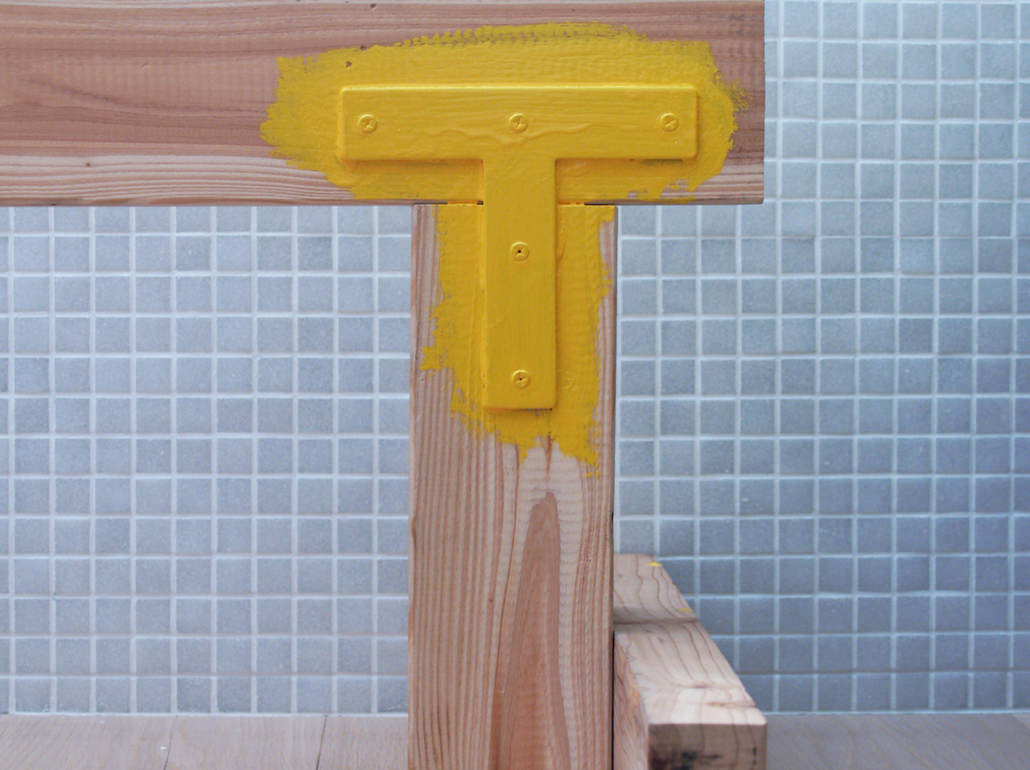 DAD IS YAWNING
「ママ!またパパがあくびしてる!」
仕事で疲れていつもゴロゴロしているパパでも、たまには我が子に「パパ、すごい!」と言われたいものです。
そして父の"威厳" を見せる為、ごくたまに本気を出すのです・・・
予めカットされた杉材を、取説代わりに入っている図面を見ながらお子さまと一緒に組み立ててください。パパの見る目が変わること請け合いです。
組み立てたあとは、塗るなり描くなりご自由に。
そのままリビングに置いてベンチの代わりにでもどうぞ。
こんな簡単につくれれば、はあ、疲れた、、、なんてあくびが出る間もないでしょう。
DAD IS YAWNING
"Mom! Dad is yawning again!"
Fathers who are always lying around may want it is said "Daddy is amazing!" once in a while.
And we go all out to show the father's "dignity"…
Please build the precut cedar lumbers according to the drawing together with your kids. It is guaranteed they begin to look at you in a different way.
You can customize it with painting, drawing... whatever you like after building.
Or it can use it as a bench in a living room.
You don't have time to yawn since it is too easy to make.