Material / Aluminum (Frame), Moss (Sheet)
Dimensions / W1500mm D500mm H360mm
ROW-楼-benchの畳のシートを苔に置き換えたバージョン。2012年デザイニング(福岡)にてインスタレーションとして展示。
苔を張ったROW-楼-benchの印象は畳のそれとはまるで違い、自分がどのスケール感でそこに存在しているか一瞬わからなくなるような感覚をおぼえ、空から大自然の山並みを俯瞰して見ているかのような気分にさえなる。
苔の植え込みは盆栽家・島津拓哉氏にお願いした。
This bench is the version that replaced the seat of the tatami mat of "ROW"bench with moss. I display it as installation in DESIGNING Exhibition (Fukuoka) in 2012.
It seems to totally overlook the jungle of the Nature from the sky.
I asked Takuya Shimazu (Gallery SHIMAZU/BONSAI ARTIST) for the placement of the moss.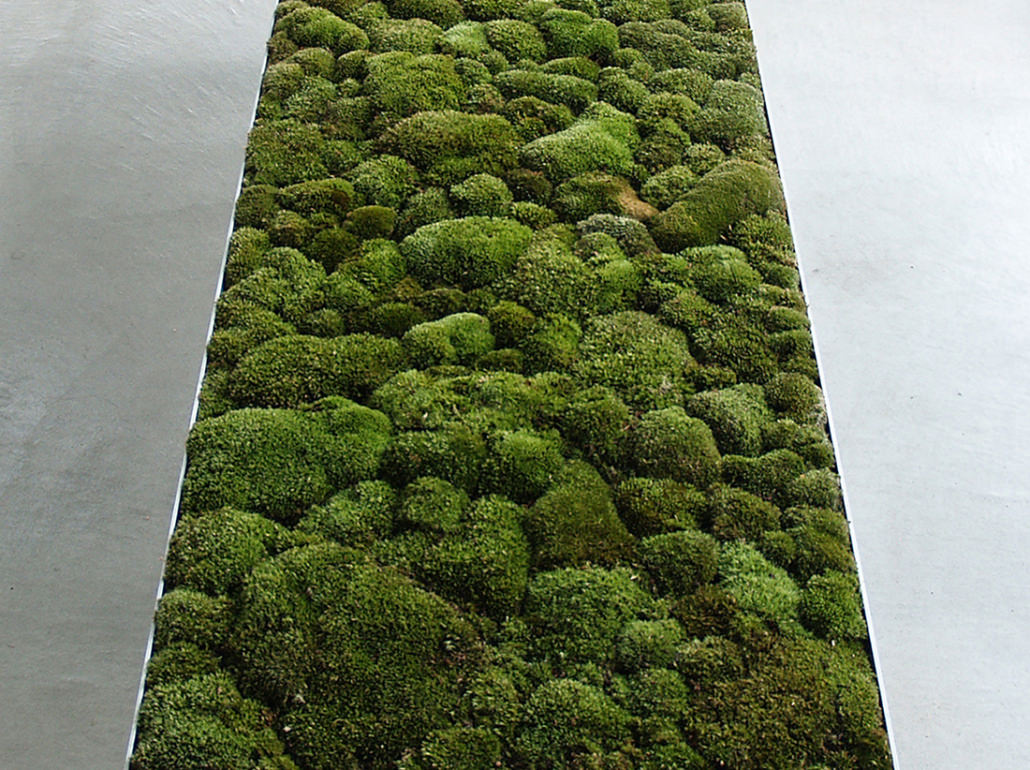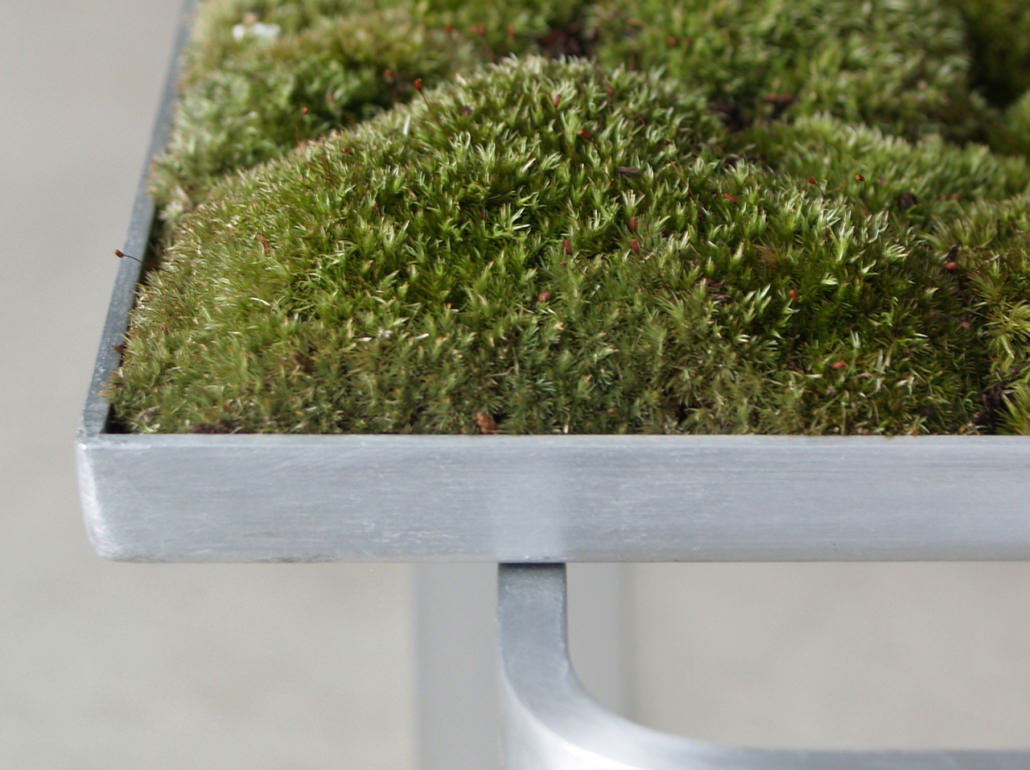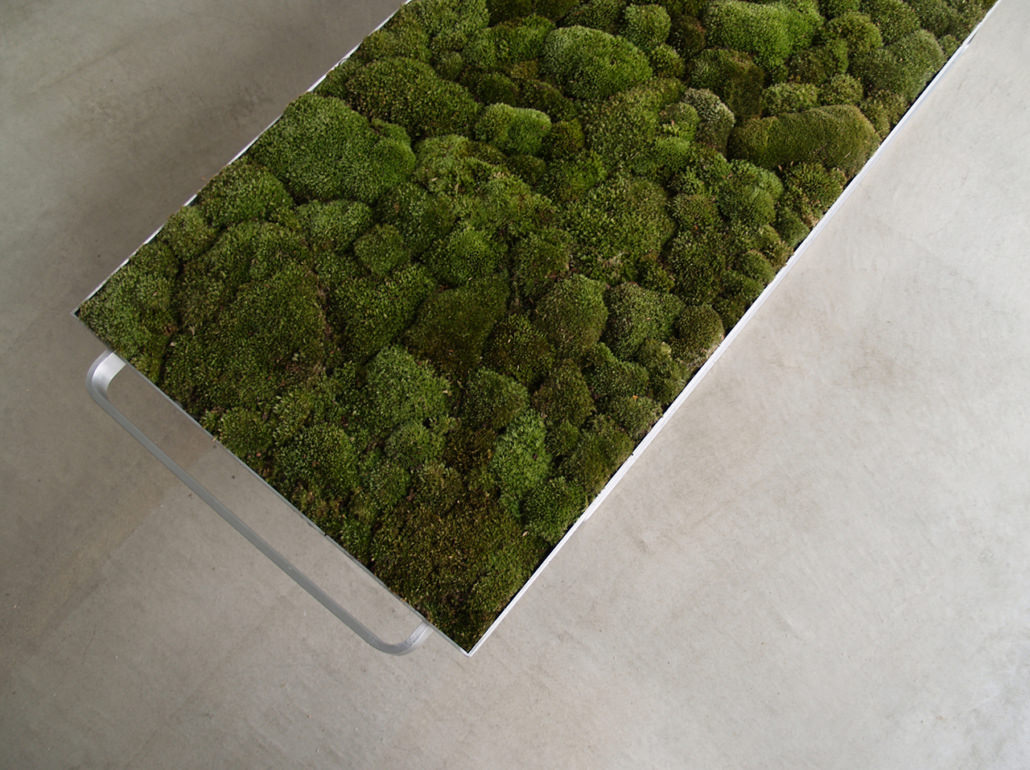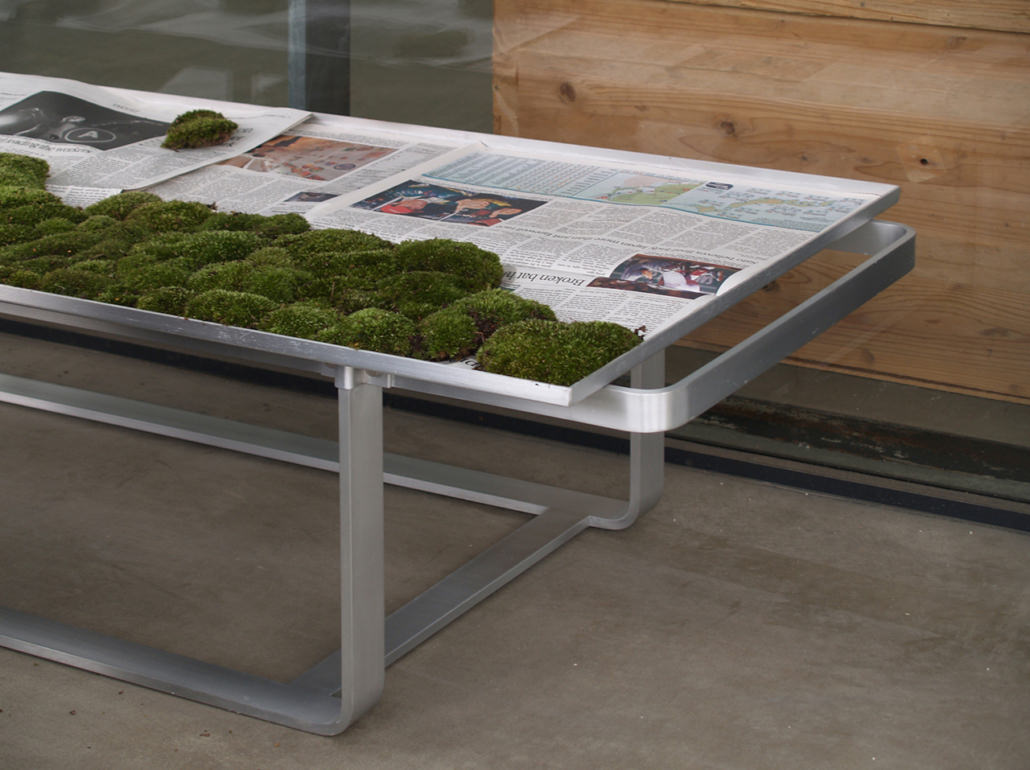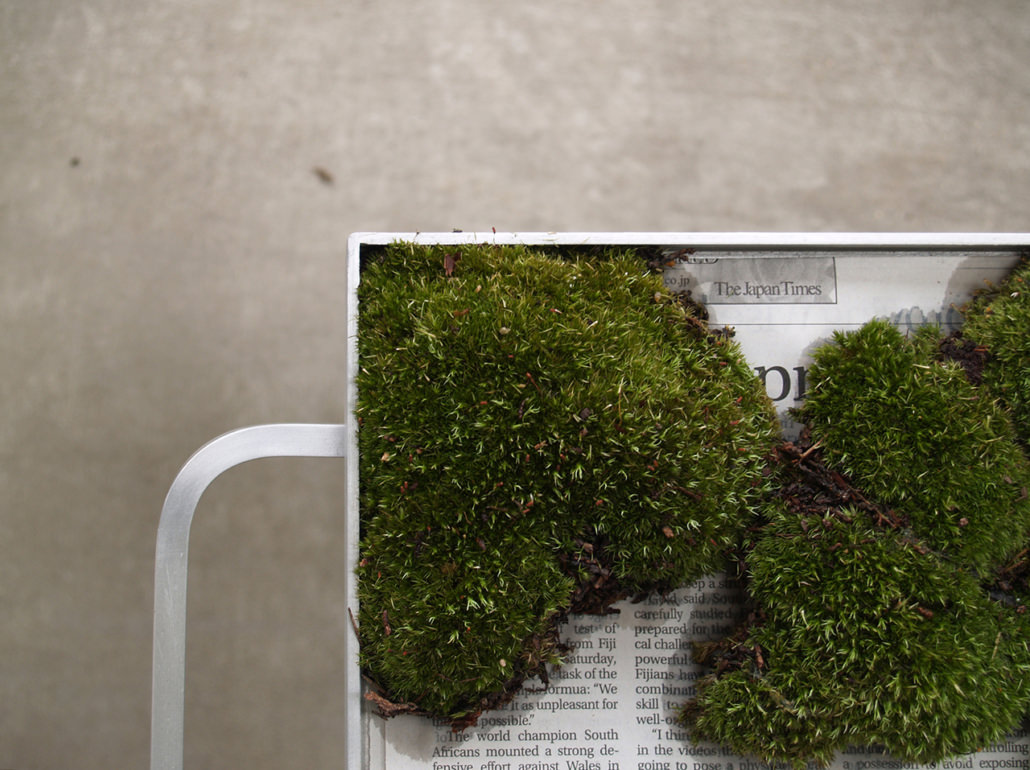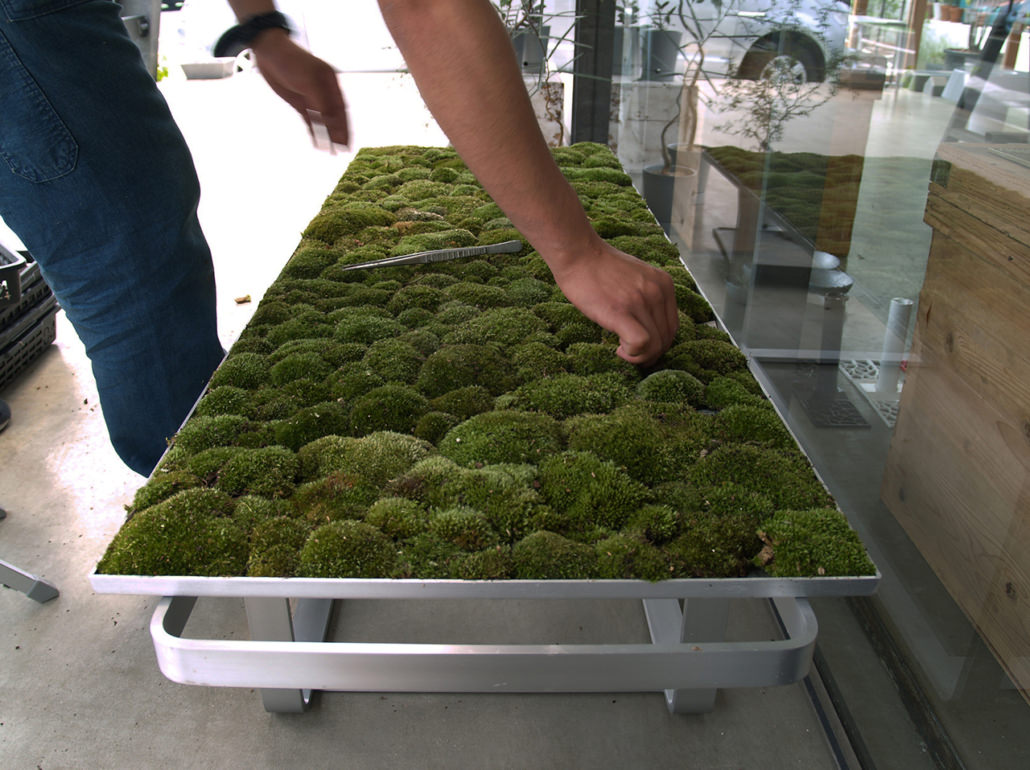 Manufacturer /
Takuya Shimazu(Bonsai Artist)