Material / Aluminum Casting
Dimensions / W120mm D60mm H25mm
ICONシリーズの2作目。「典型的なかたち」をICONとしてアウトプット。典型的だと思われる鍵穴をモチーフにデザインしたが、現代に使われる鍵穴というよりも、小さな頃に絵本などで見ていた昔ながらの鍵穴を想像して。記憶の鍵を開けるというイメージ。
This is a second product of ICON series. It was produced a "typical shape" as an ICON. I designed it in the motif of keyhole as one of typical forms. I visualized classic one what I have seen in a picture book when I was a child for it rather than an modern one. It is an image of unlocking memories.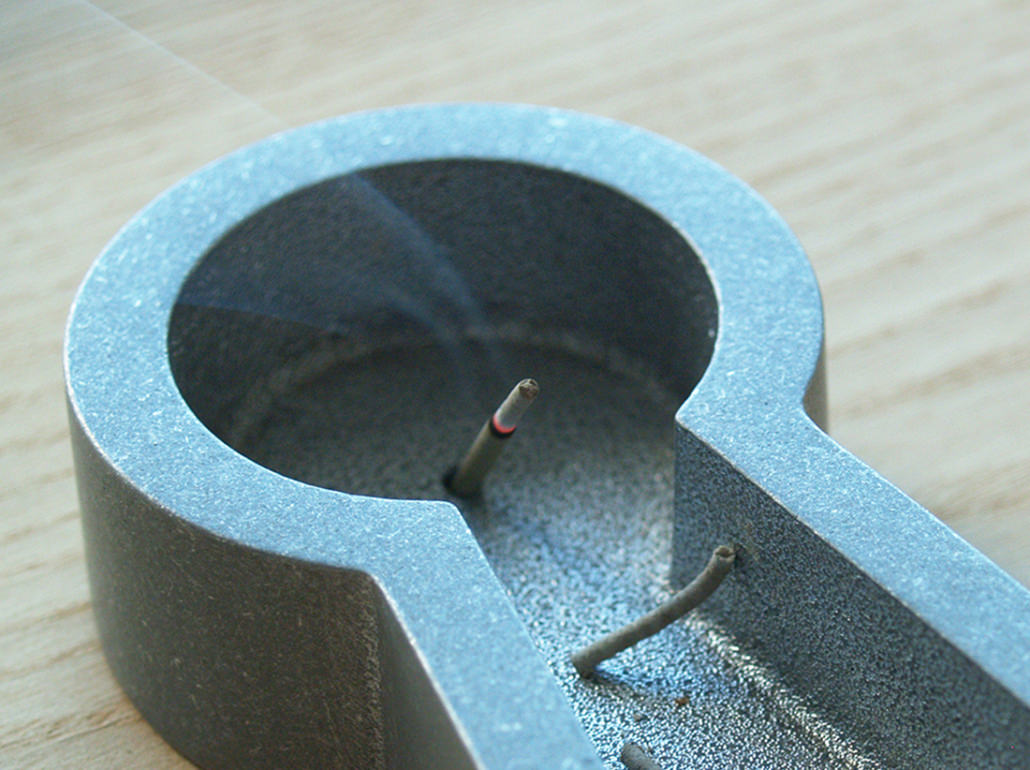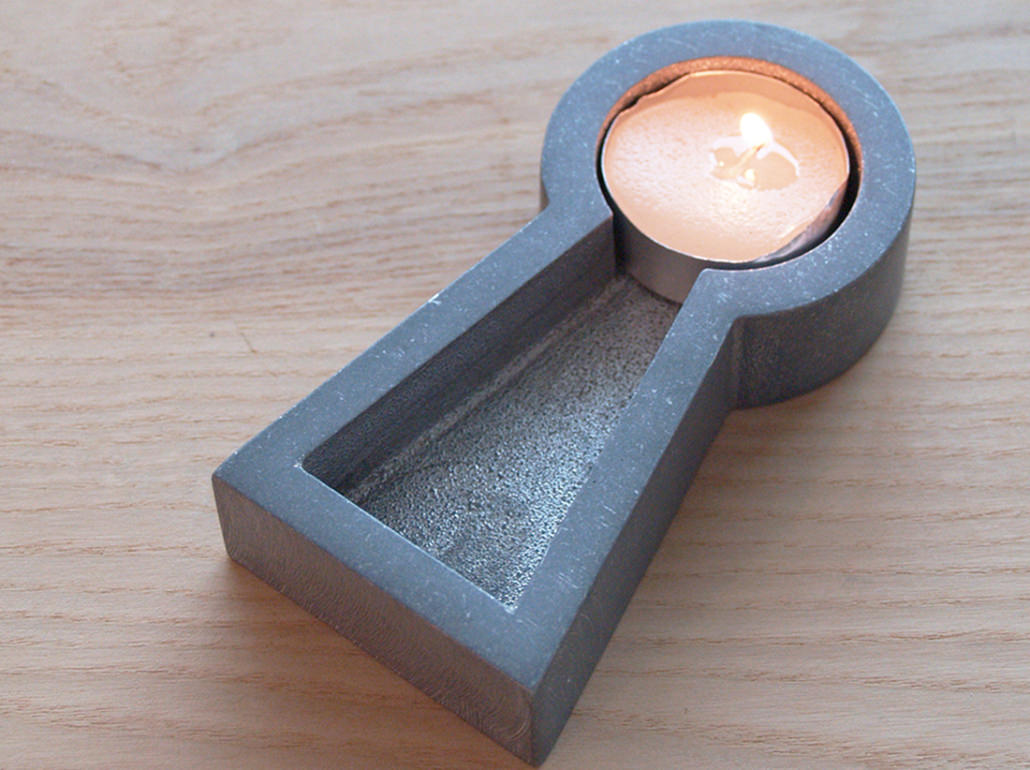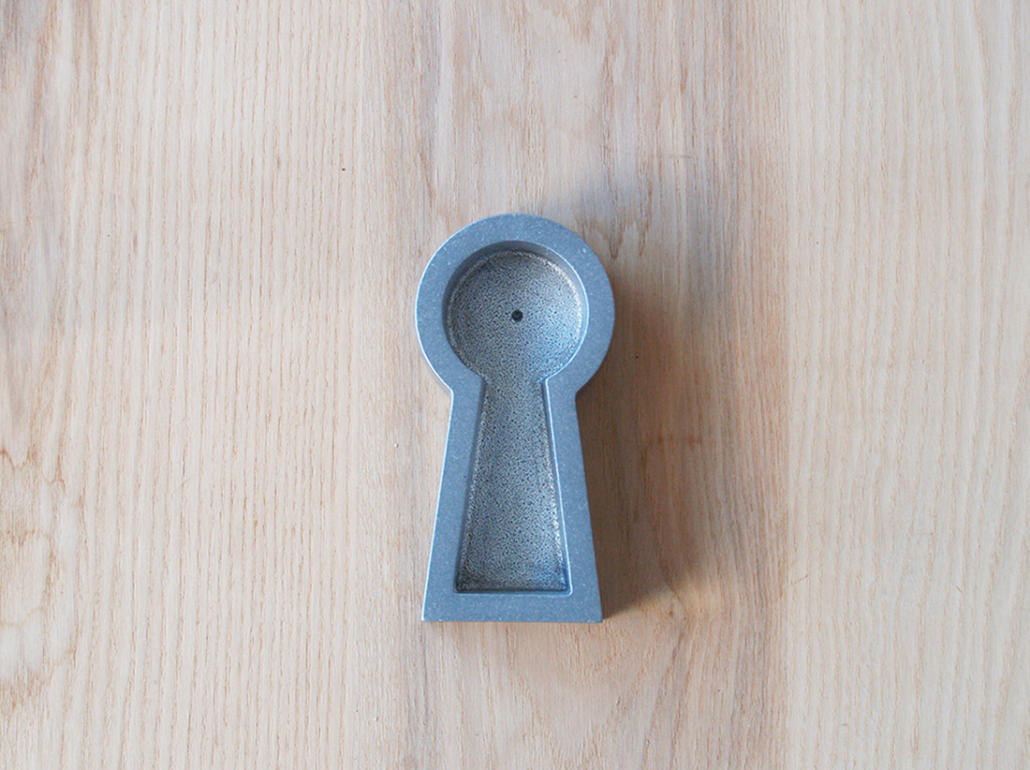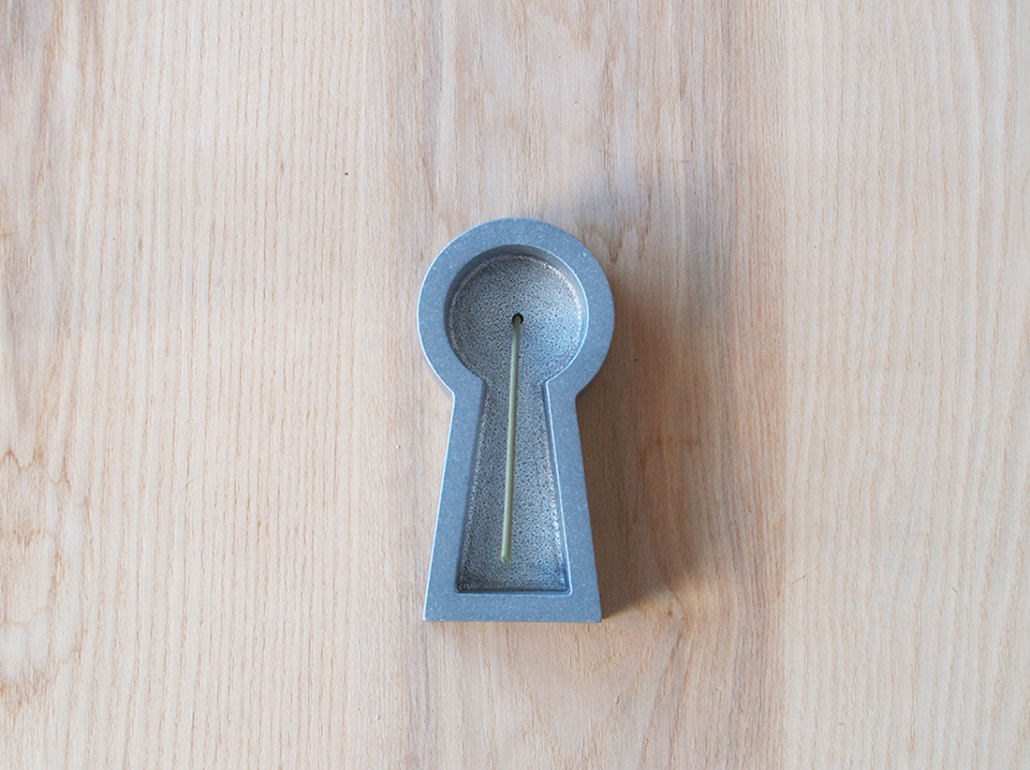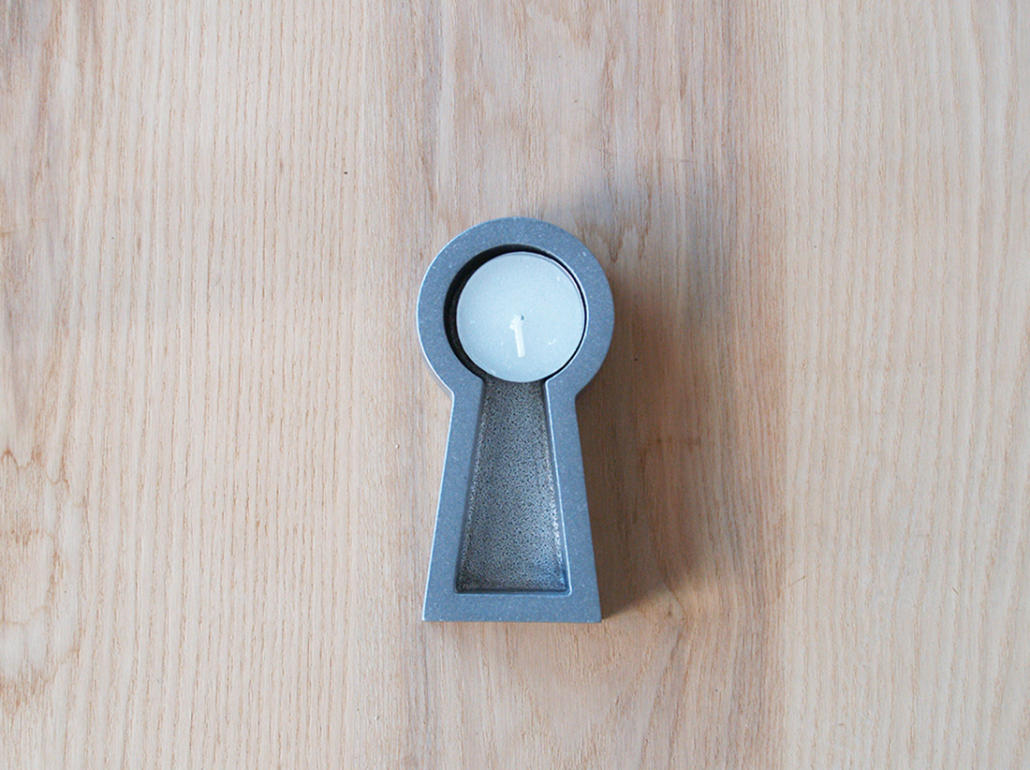 記憶の中にいつもあるカタチ
ある言葉を聞くと、ぱっとイメージしてしまうカタチがある。
例えば鍵穴。鍵穴のカタチは?と聞かれると、不思議とこのカタチを思い浮かべてしまうのはなぜだろう?現在の日常生活の中で、このような鍵穴のカタチはほとんど目にする事も少なくなった。
しかし、小さい頃から目にしてきた映像や絵本などから、この典型的なフォルムは心の中でいつのまにかアイコンとして記号化されていて、いつでも記憶の引き出しから取り出せるようになっている。
それはどこか心を癒してくれる懐かしさがあと同時に、鍵穴にはとても神秘的なものも感じる。自分とその向こうを隔てる一枚の扉。その扉の向こうにいざなう鍵穴・・・。
このキャンドル&インセンスホルダーは、その神秘的なものの象徴として「鍵穴」を、そして、まだ見ぬ世界への期待や不安、心の高ぶりをキャンドルの「灯り」とお香の「香り/煙」で表現した。
An image comes to my mind when I heard one word.
For example, a keyhole. Why do I automatically image this shape when I am questioned about the form of a keyhole? In a current daily life, this kind of keyhole is little seen.
However, I can pull it from my memory any time since this typical form has been symbolized as an icon without realizing by movies and picture books what I have seen form childhood.
I feel a nostalgia that heals me and a mysterious atmosphere as well. A door separates between me and a world behind it, and a keyhole to take me to there…
This candle and incense holder expresses the "keyhole" as an icon of something mysterious, and also hopes, fears and excitements to the world we never seen with a "light" and an "aroma/smoke".
Manufacturer /
F CAST Co.,Ltd.