Material / Beech
Dimensions / S:W300mm D180mm t16mm M:W375mm D225mm t19mm 
ビーチ材を使用したカッティングボード。
直線と曲線のバランスを考慮し、シャープになりすぎず、ソフトになりすぎずというラインを意識してデザイン。
また、包丁の刃の先端、包丁を持つ手、そして食材に添える手の3点を三角形として捉え、包丁を持つ側が視覚的に広く見えるよう強調すれば切り易く感じるので、意識的に台形にしている。
A cutting board used beech.
I designed it in view of the balance of line and curve, and with conscious not to be too sharp but too soft.
I considered three points that are the cutting edge of knife, one hand holding the knife and the other hand putting on ingredients as a triangle. Then I thought it may become easy to cut by emphasizing to show the side of holding a knife be seen visually wider. That is why this has a trapezoidal shape.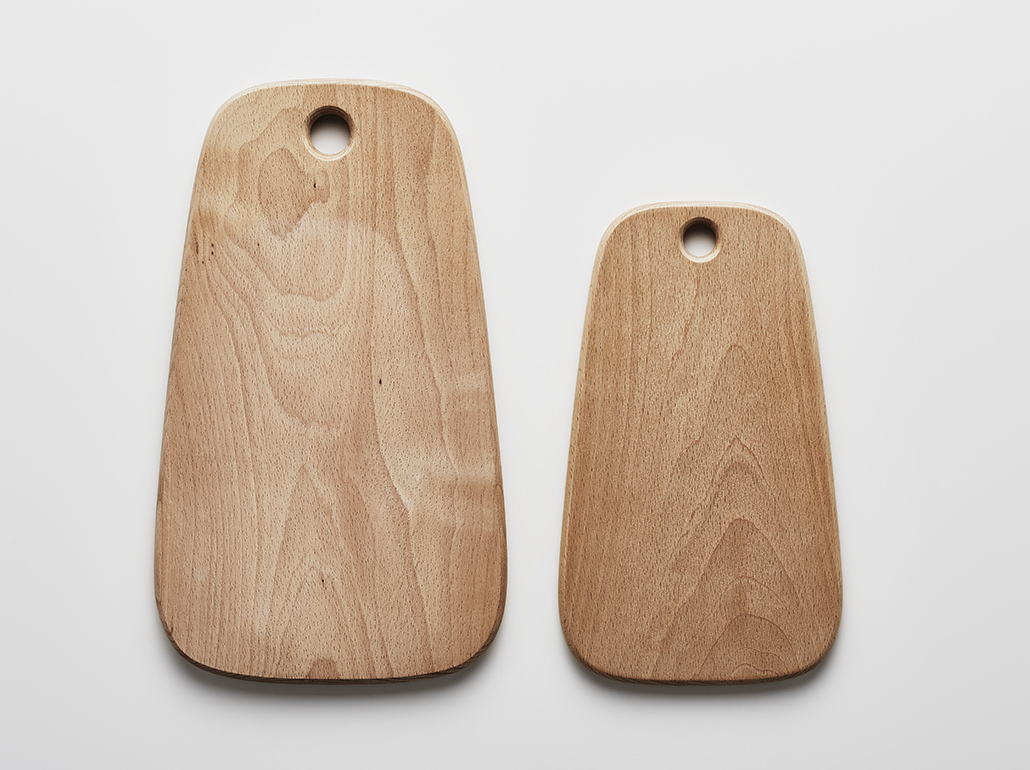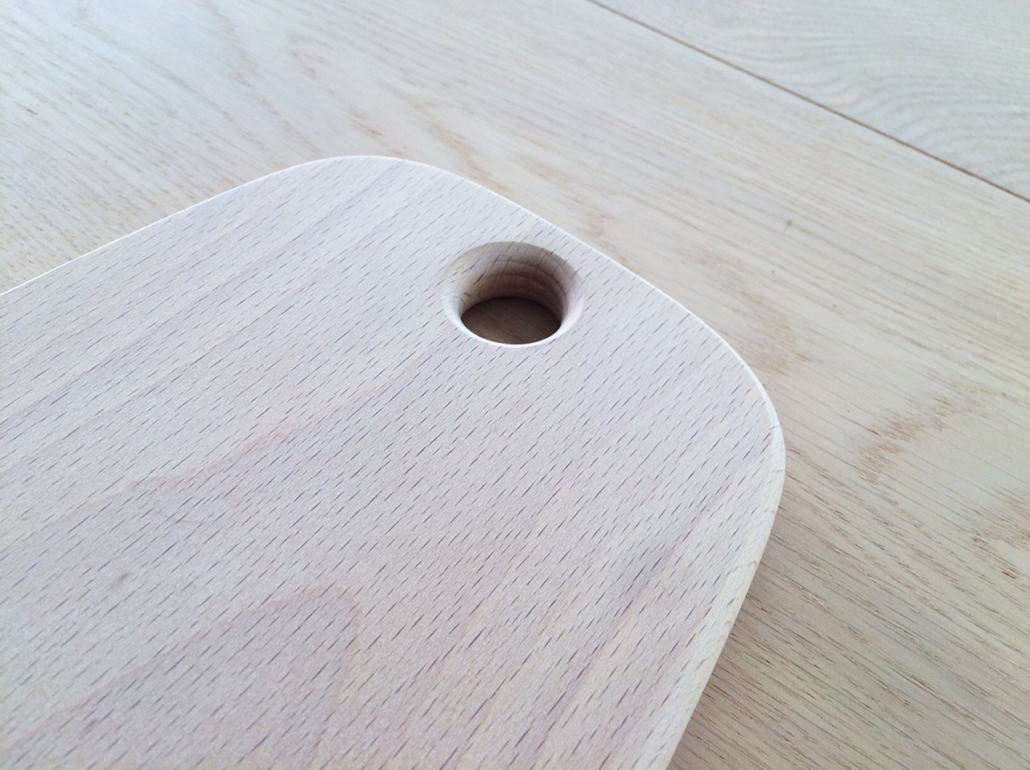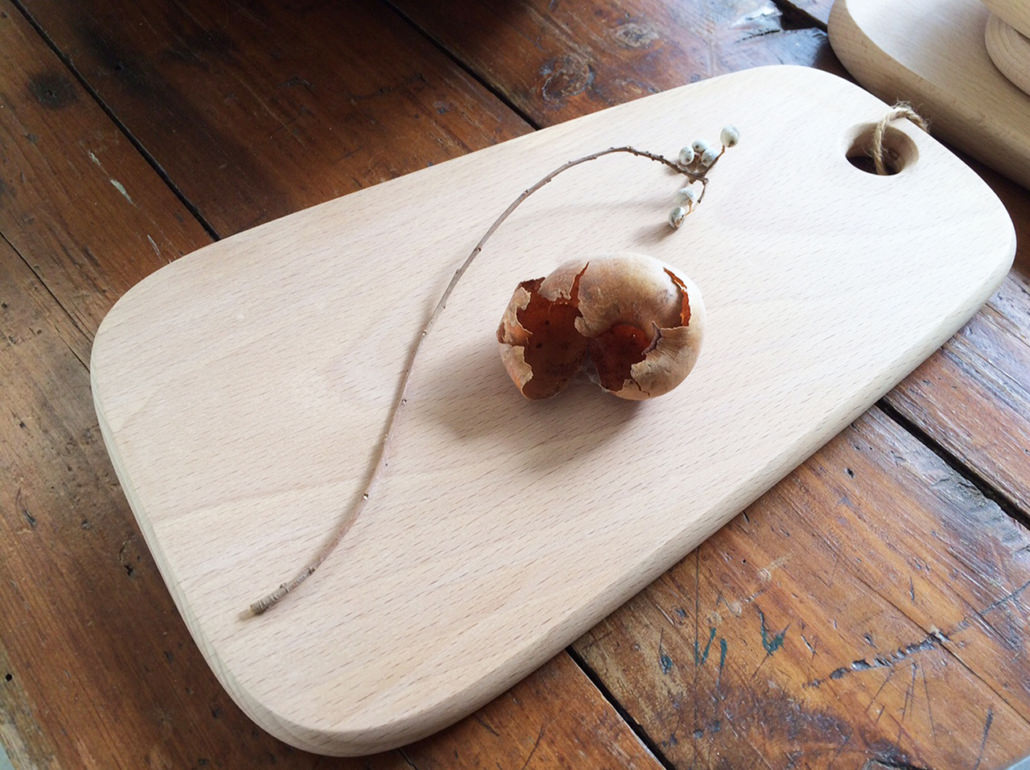 Manufacturer /
Ryosuke Kuratani (nomade*design)