Material / Cast Iron, Walnut
拡張性を特徴としたC3シリーズのデスク。デスク、キャビネットなど用途に応じて2種類の脚のデザインから選択できる。
創業95年の鋳鉄メーカーの新規ブランドの立ち上げにおけるブランディング。社内決定事項であった鋳鉄を使ったエグゼクティヴ層向けのオフィス家具のトータルデザイン。総合的なディレクションおよびプロダクトデザインを担当。
A branding as a new brand of a casting iron manufacturer in business for 95 years. It was a total design of office furniture used casting iron for executive class. I was responsible for overall direction and product design.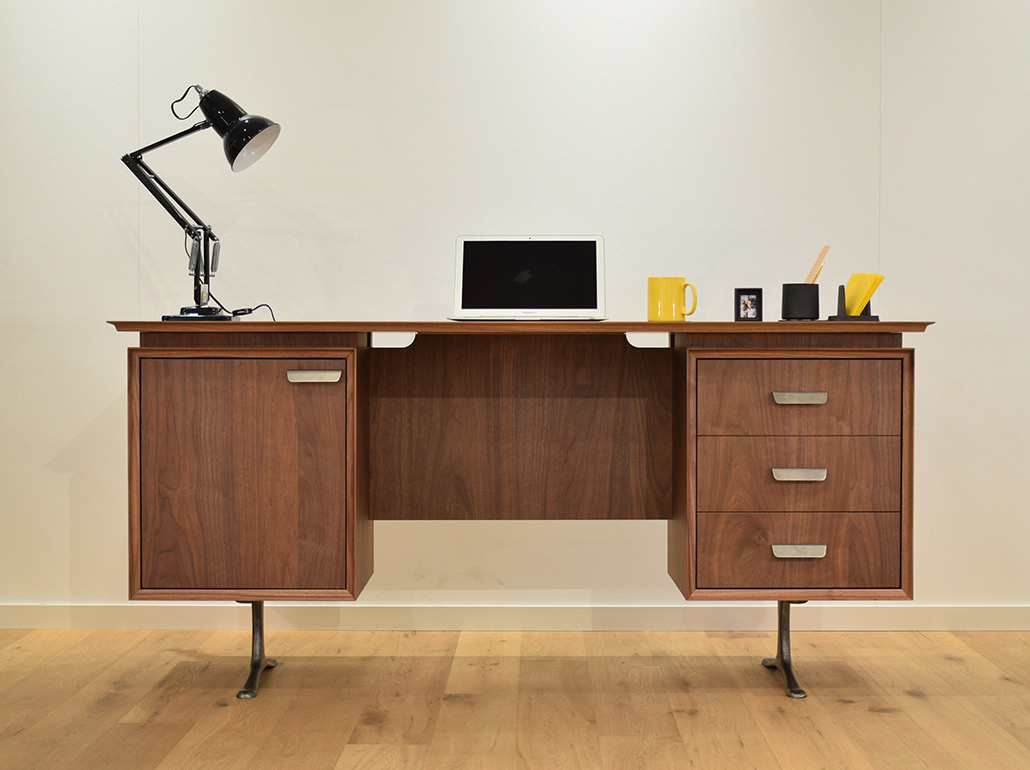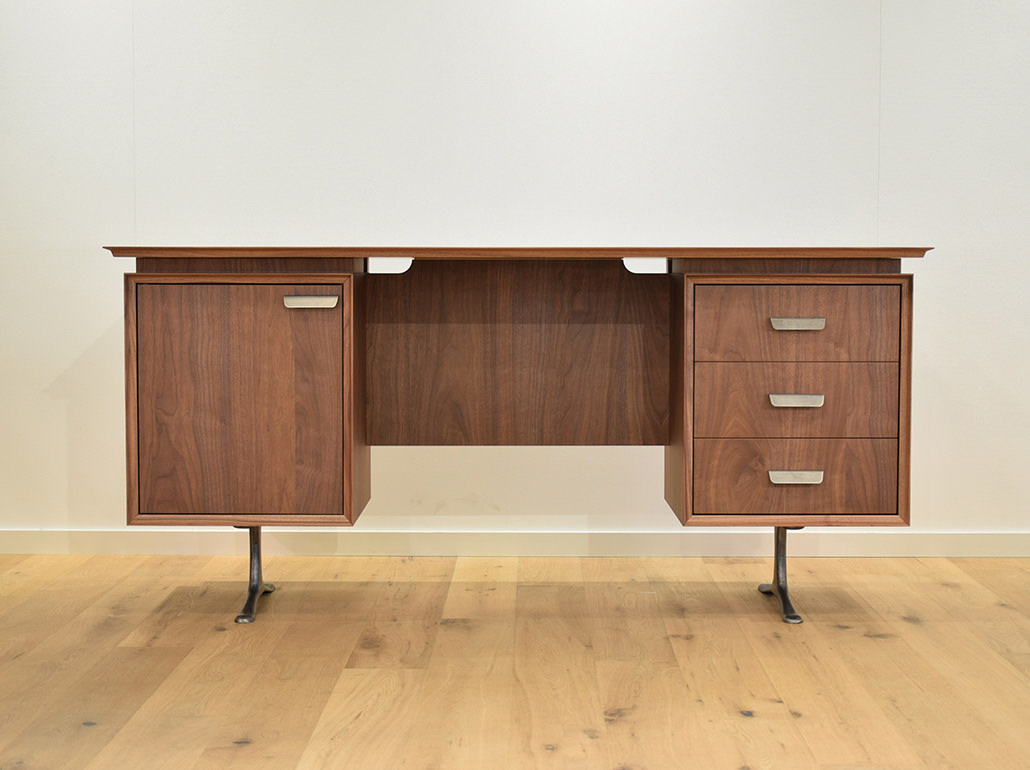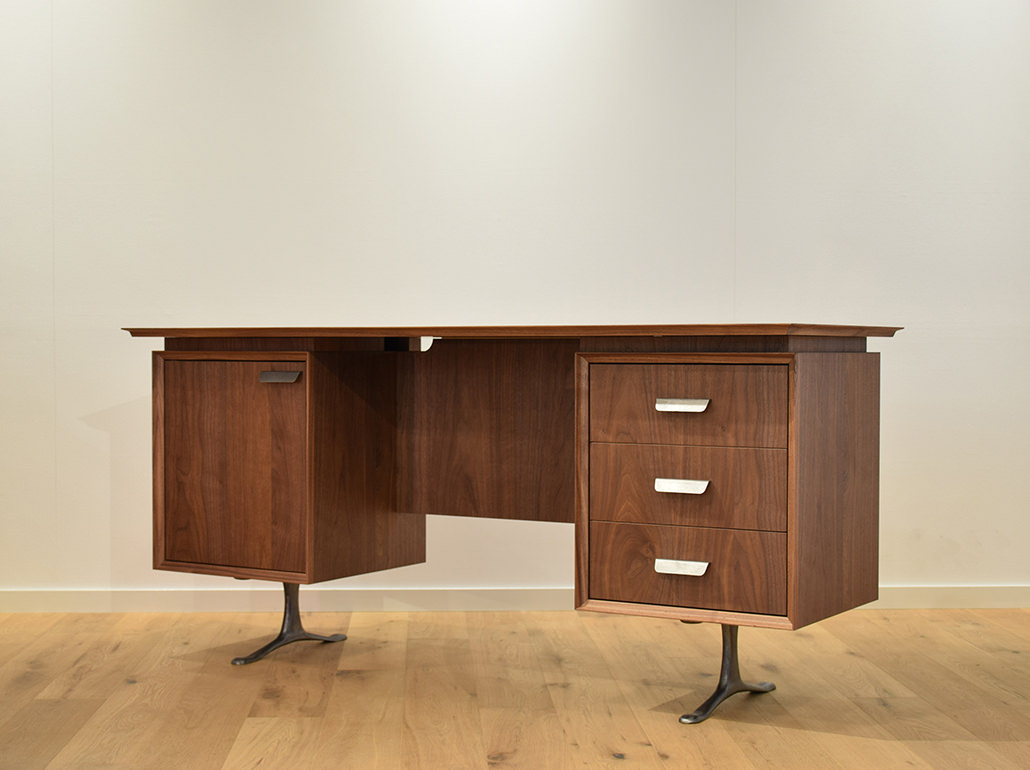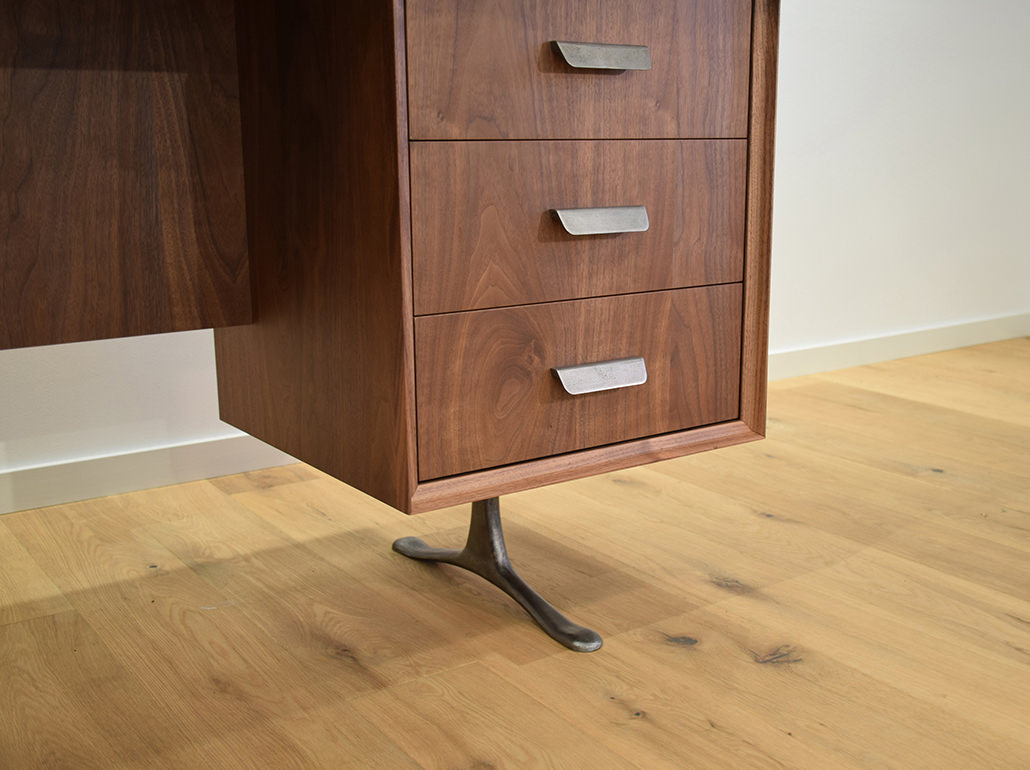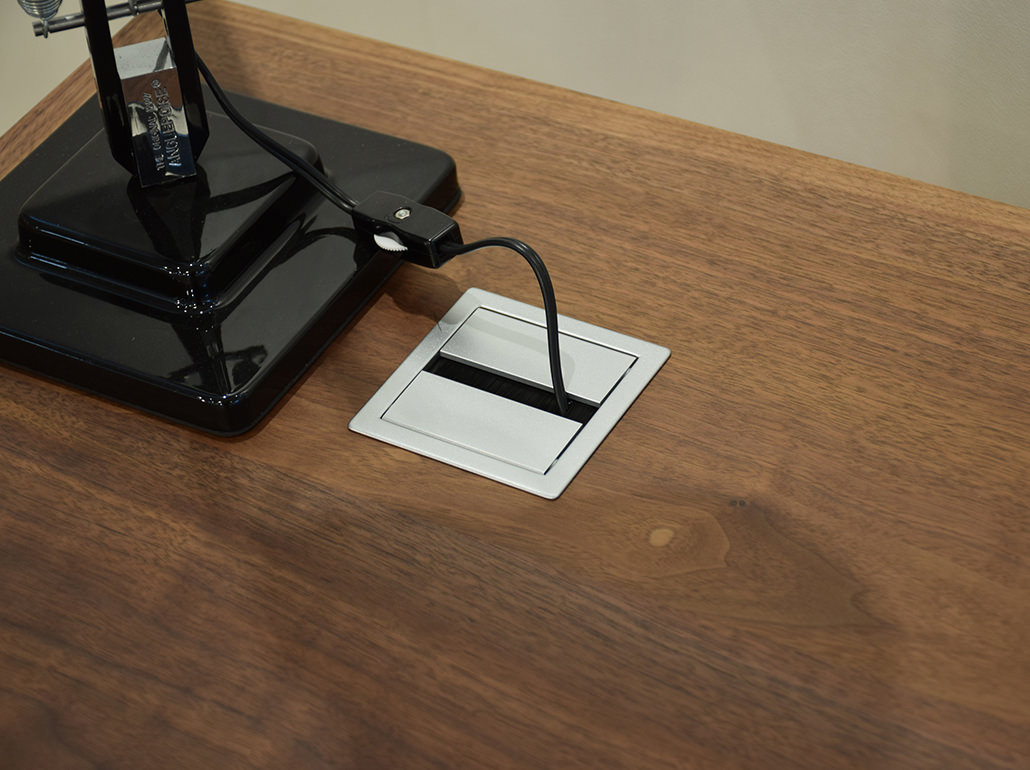 鋳鉄に内包された「 自然なモダン 」という " らしさ " の解釈
「自然なモダン」とは、無意識のうちに人に寄り添い生活の一部としてそこにずっとあったかの様に溶け込んだ普遍的価値に到達したものと考えています。
I think "natural modern" is that reflected universal values as if it unconsciously fits in a part of people's life.
Manufacturer /
Ciel Project
Photo /
Junji Kato (Saint-Loup-de-Varennes)