Material / Aluminium, Hakata-Ori
Dimensions / Shade_φ250mm×H290mm, Frame_W300mm D300mm H500mm
弓張型の提灯がモチーフの照明。シェードは博多織の献上柄を使用。
It is a lamp as a motif of arched lantern. Hakata-ori Kenjo textile is used for a shade.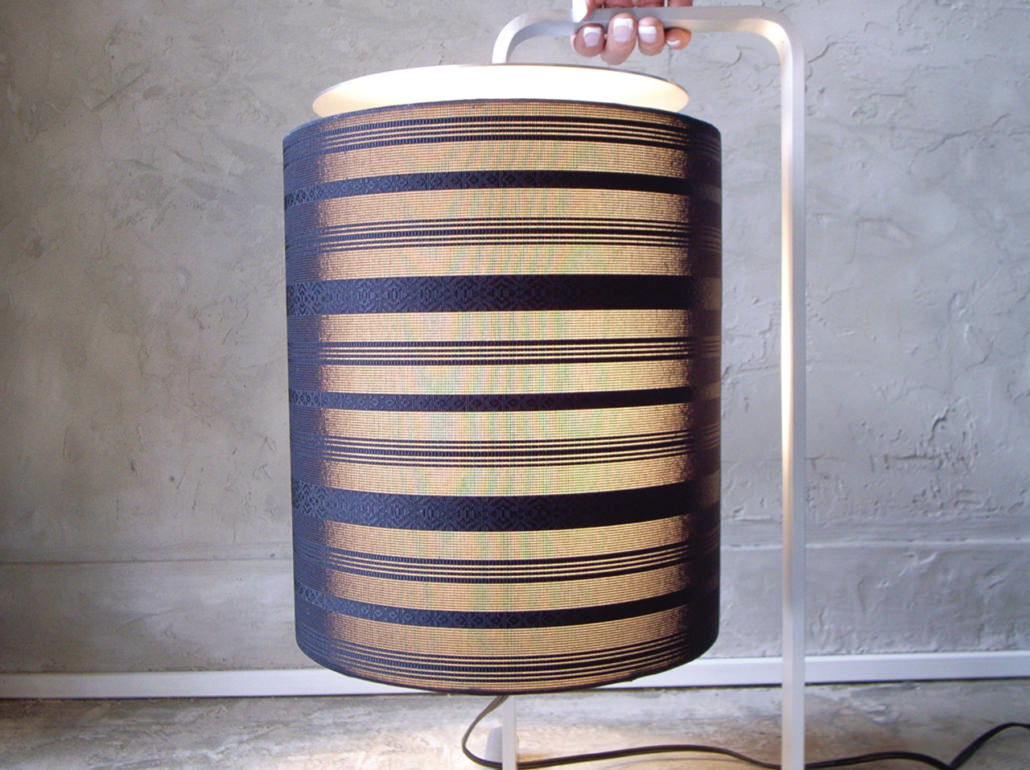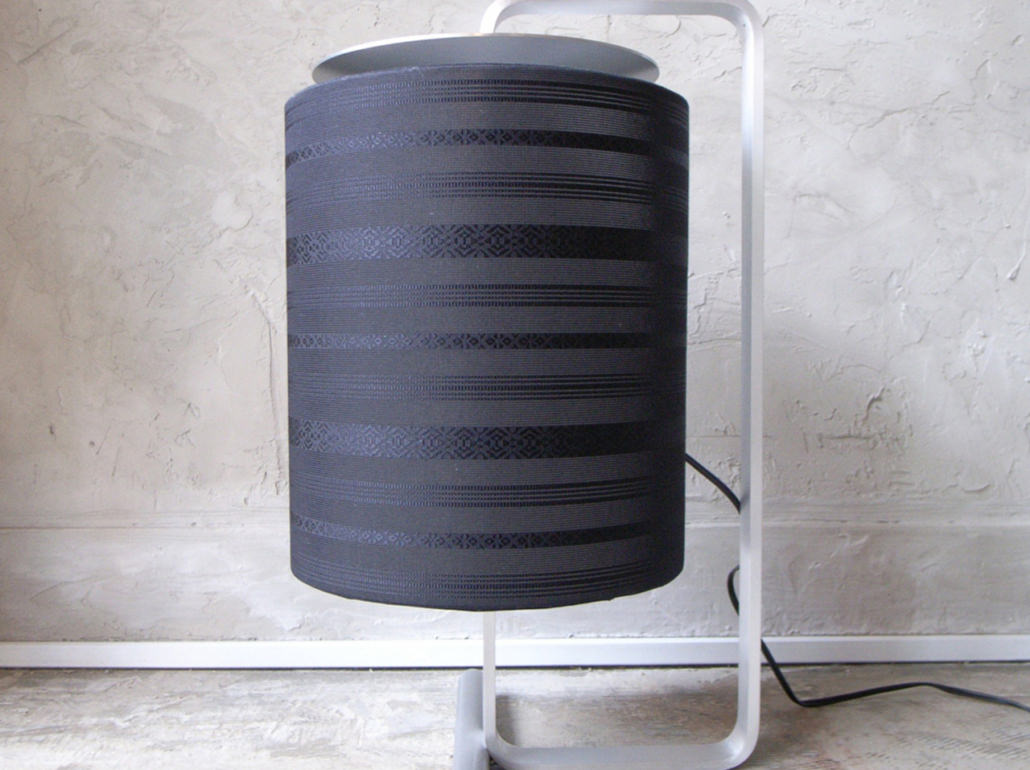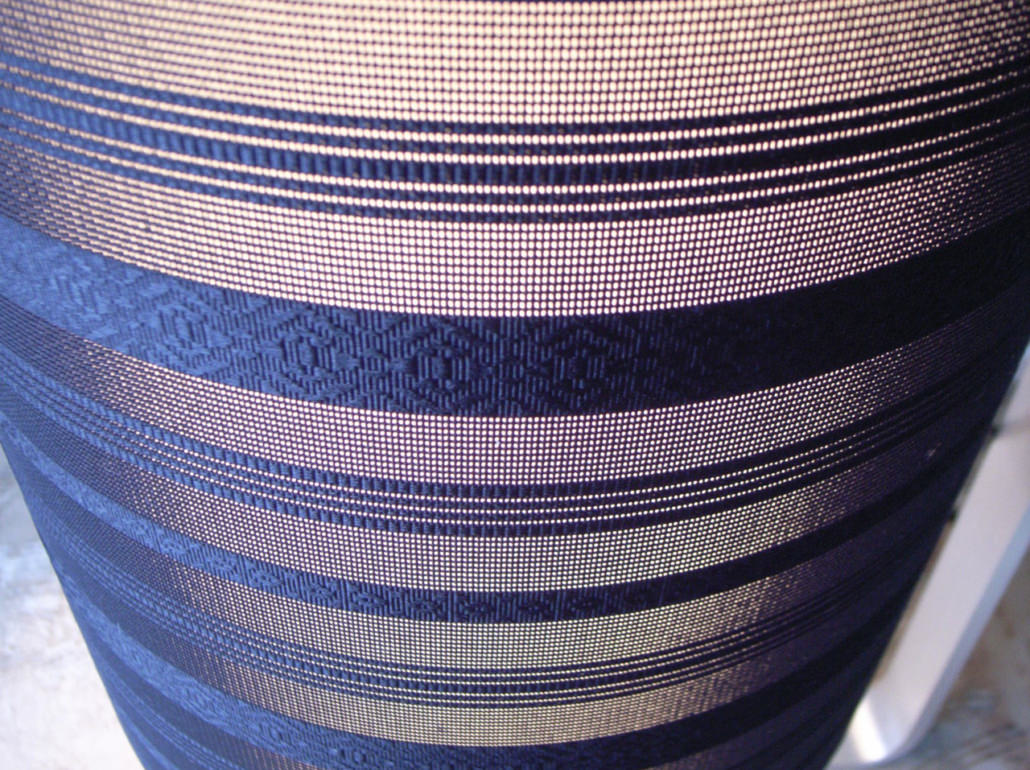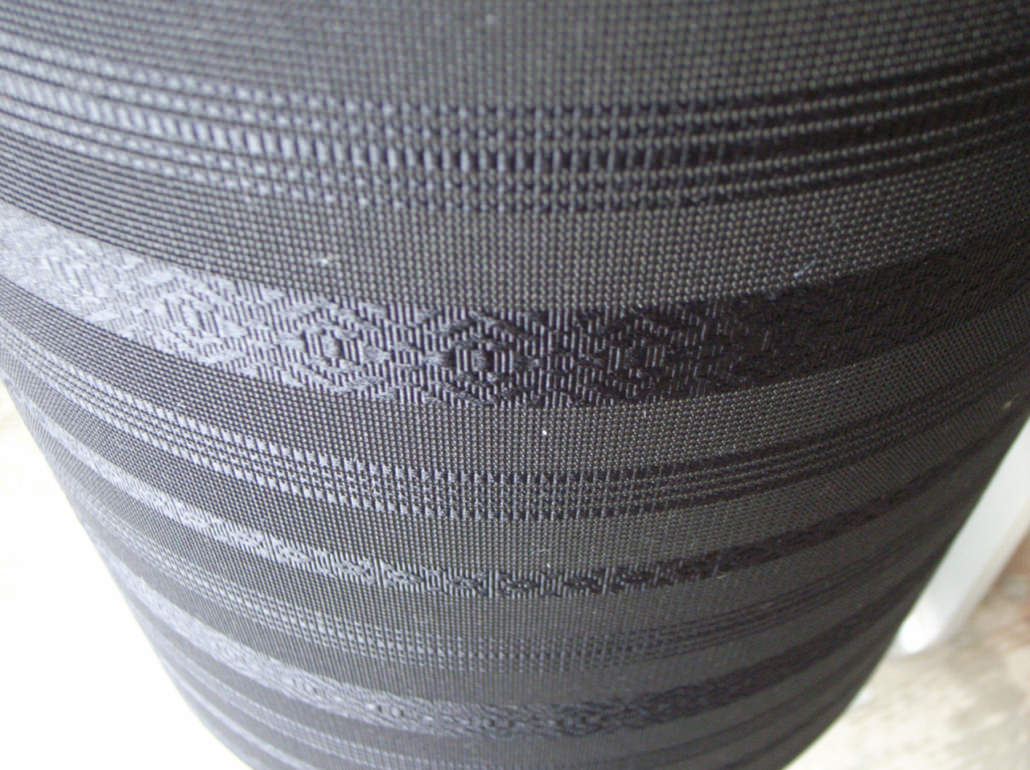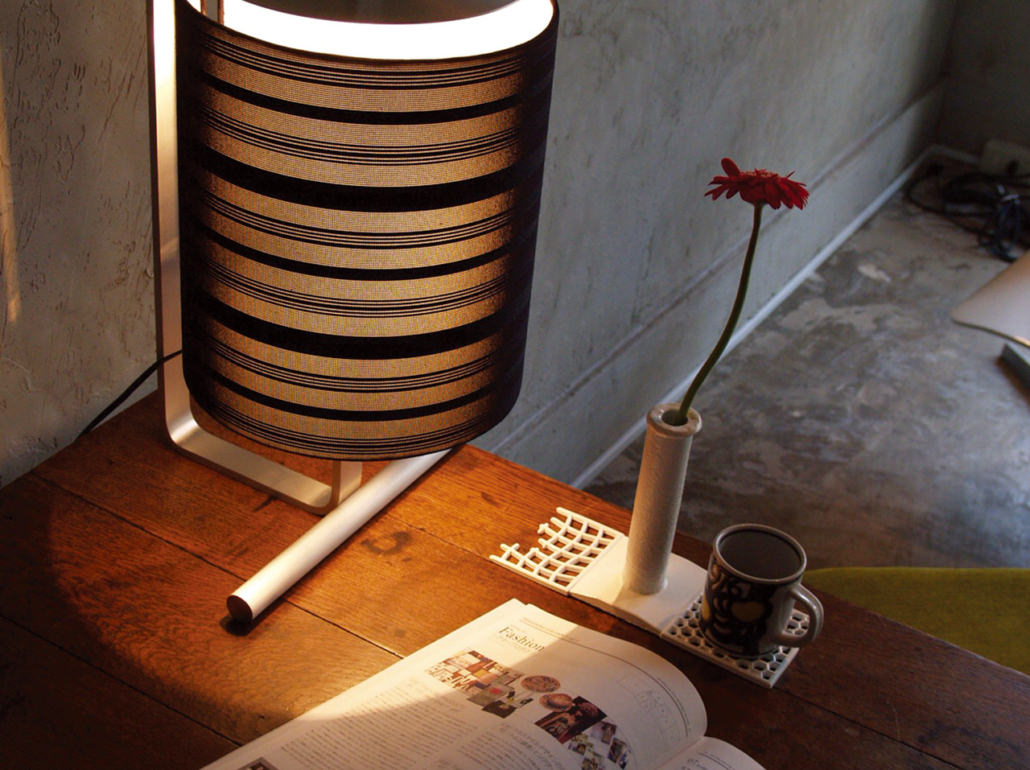 伝統に灯す
シェードに博多織の帯を使用した照明。アルミのフレームはフラットバーを曲げただけのシンプルな構造。博多織の帯が優しく光源を包み込み、そこから漏れるのはなんとも言えない美しいグラデーションがかった灯り。
A lamp used the sash of Hakata-ori for the shade. The aluminum frame is a simple structure that is just bent a flat bar. The sash of Hakata-ori enfolds the light source gently, and an indescribably beautiful gradational light is cracked from it.
Manufacturer /
Frame: F CAST Co.,Ltd.
Shade: HAKATA JAPAN