Material / Bronze/ Brass
Dimensions / W220mm D45mm H30mm 570g (brass)/ 630g (bronze)
料理の際に出し入れが面倒な折りたたみ式のブックスタンドに代わる何かを作ってほしいとの要望からデザイン。本を開いた姿は、鳥が翼を広げた姿のメタファーと捉え、鳥をモチーフにデザインした。使っている時はウェイトとして、使っていない時はオブジェとして。
I designed this for a request of something goes for a folding book stand that is a bother to take a cooking book in and out. This is in the motif of a bird as a metaphor that a bird spreads his/her wings. It can be a weight when using, and also an object when not in use.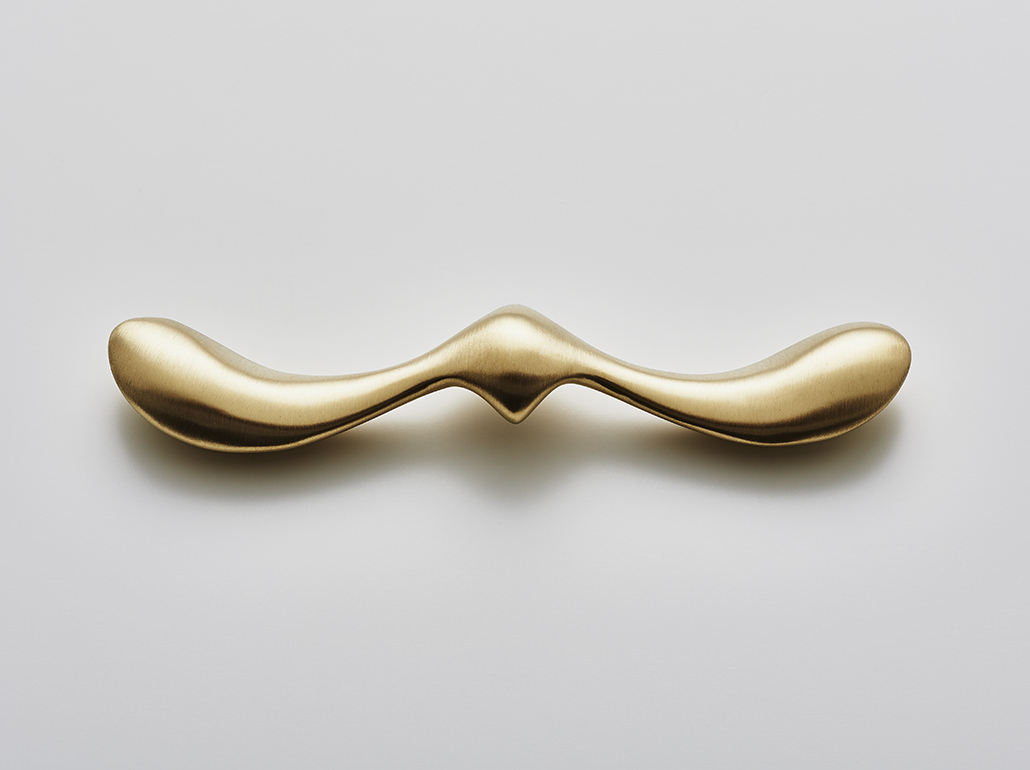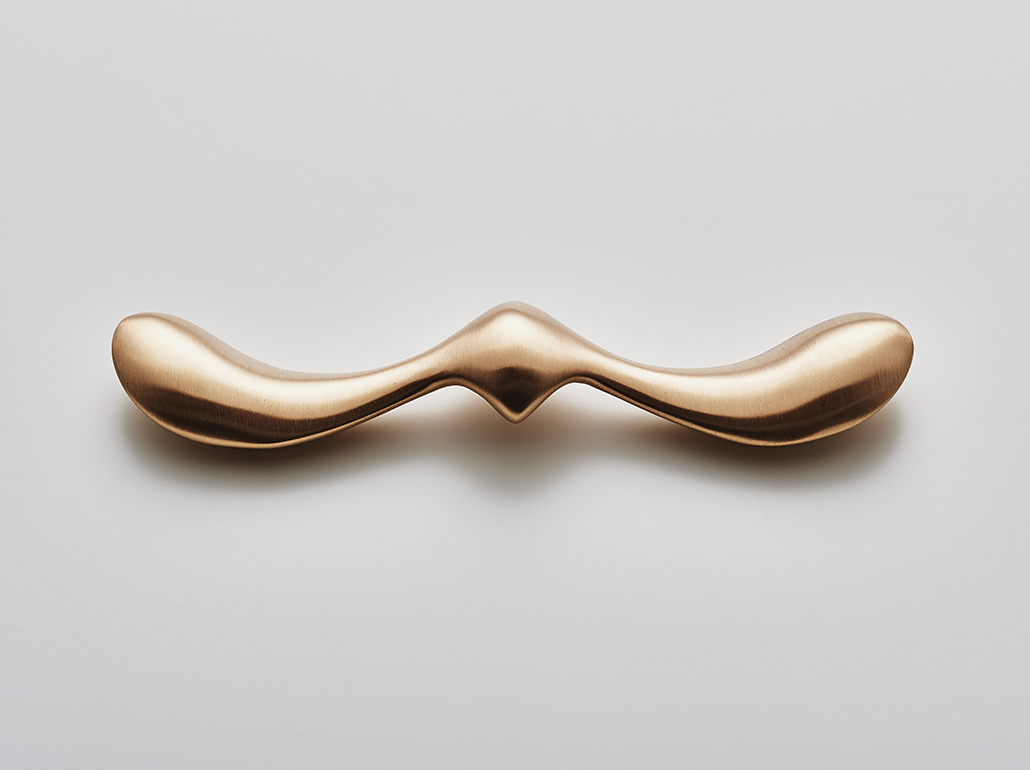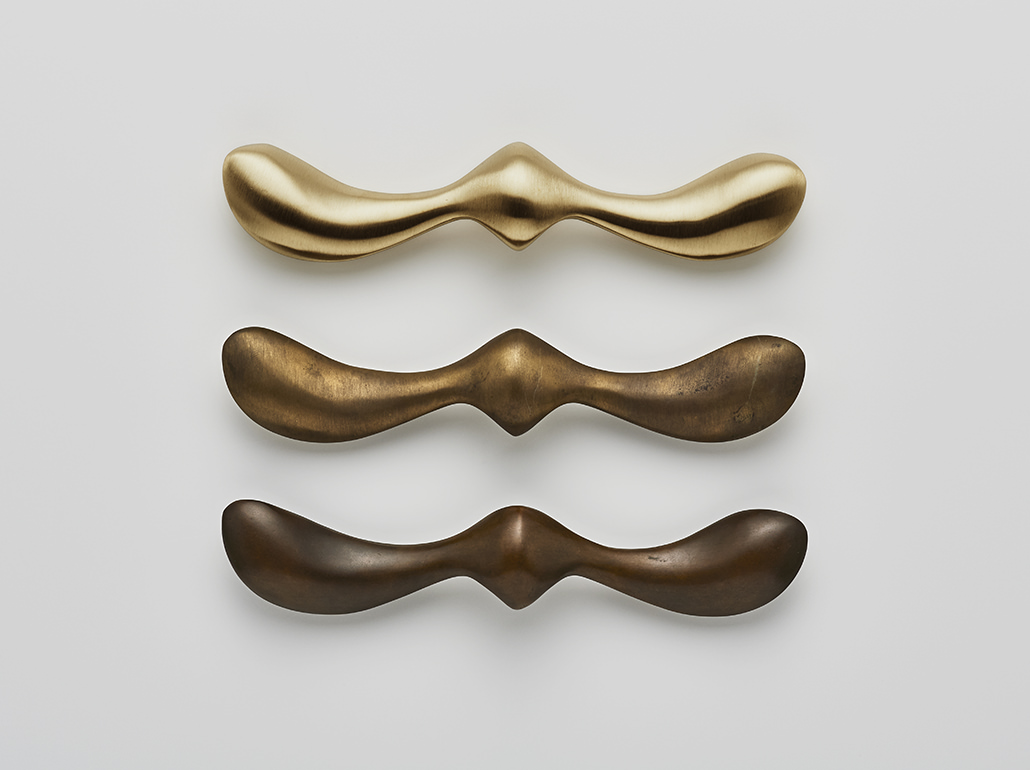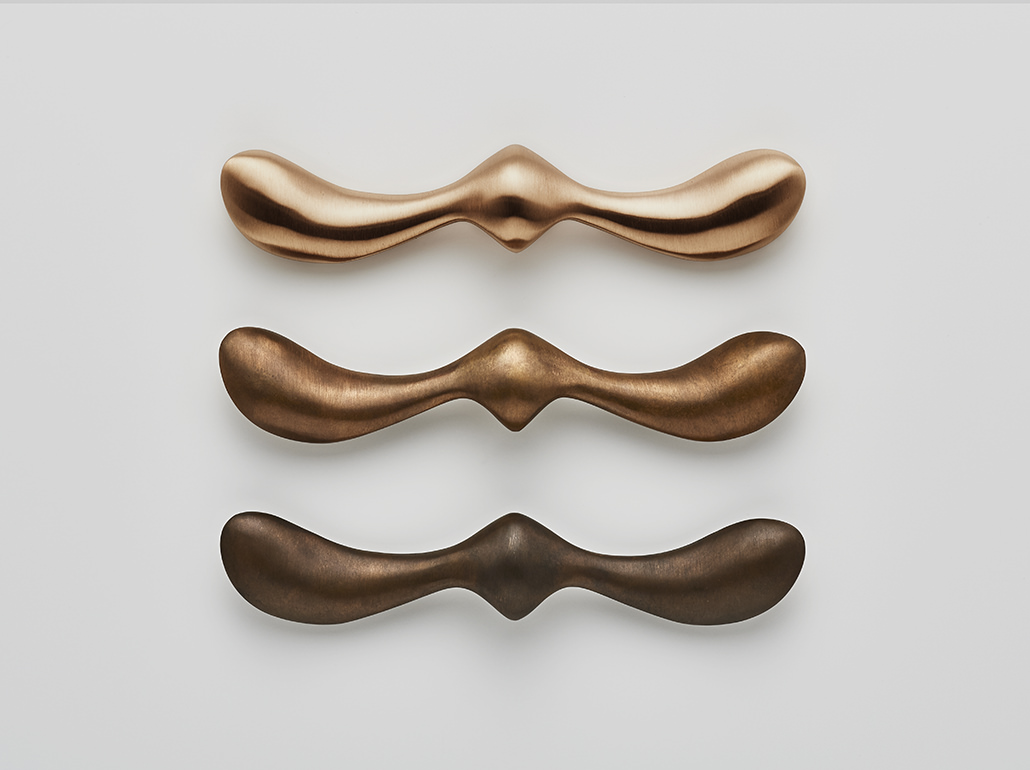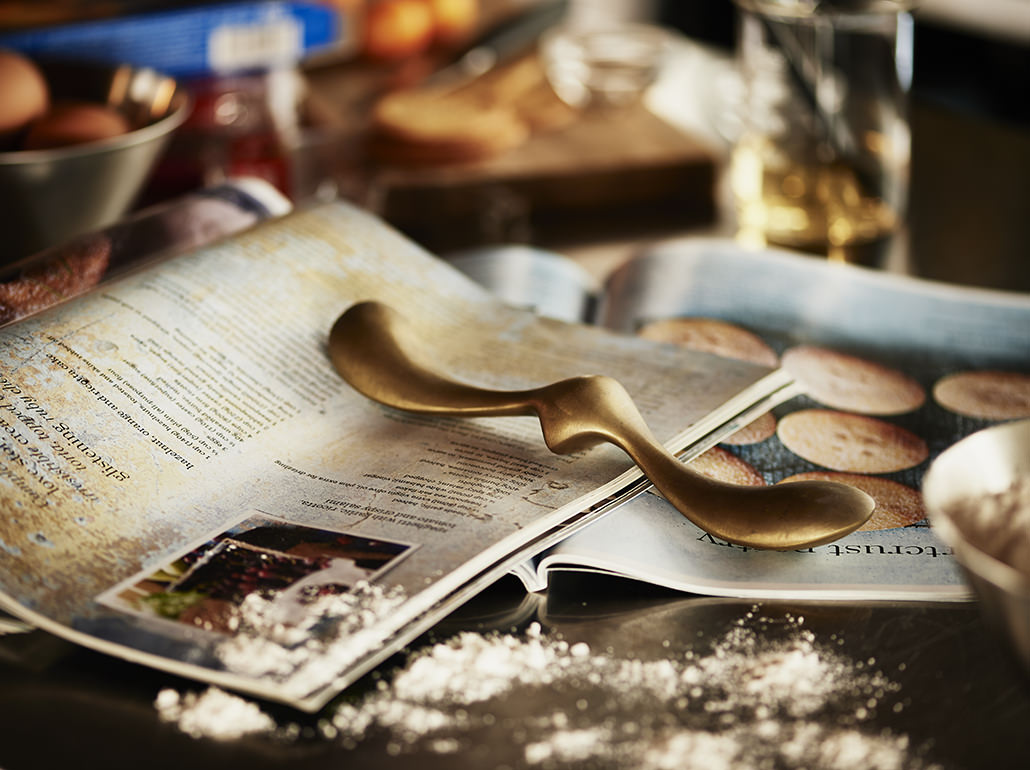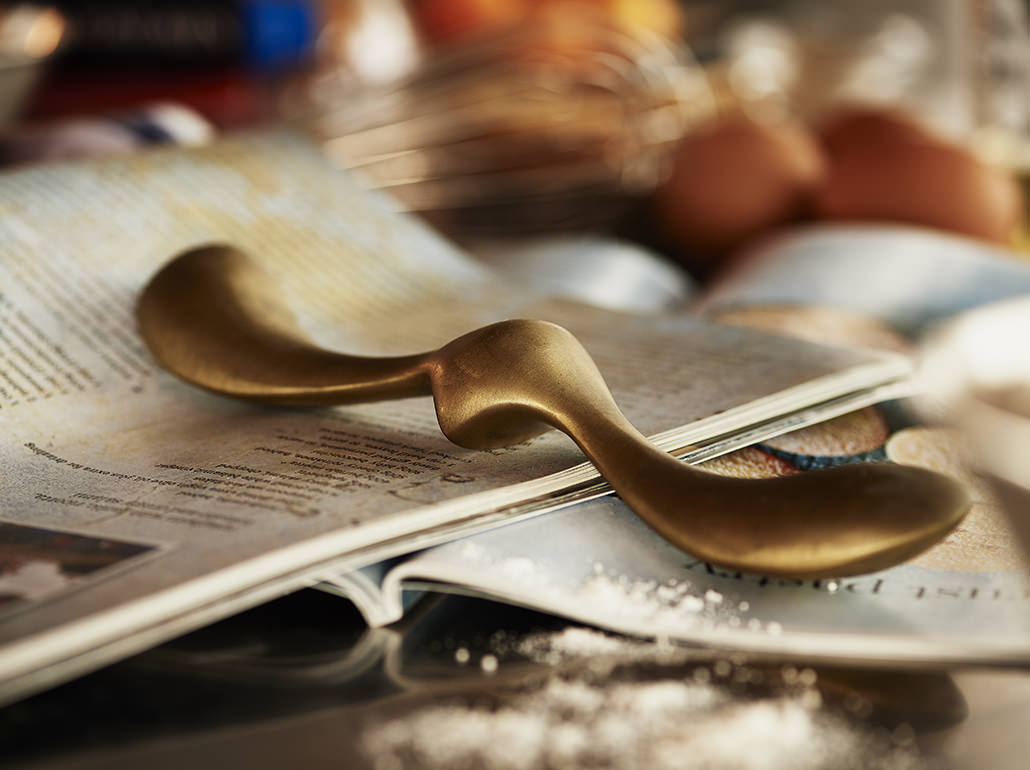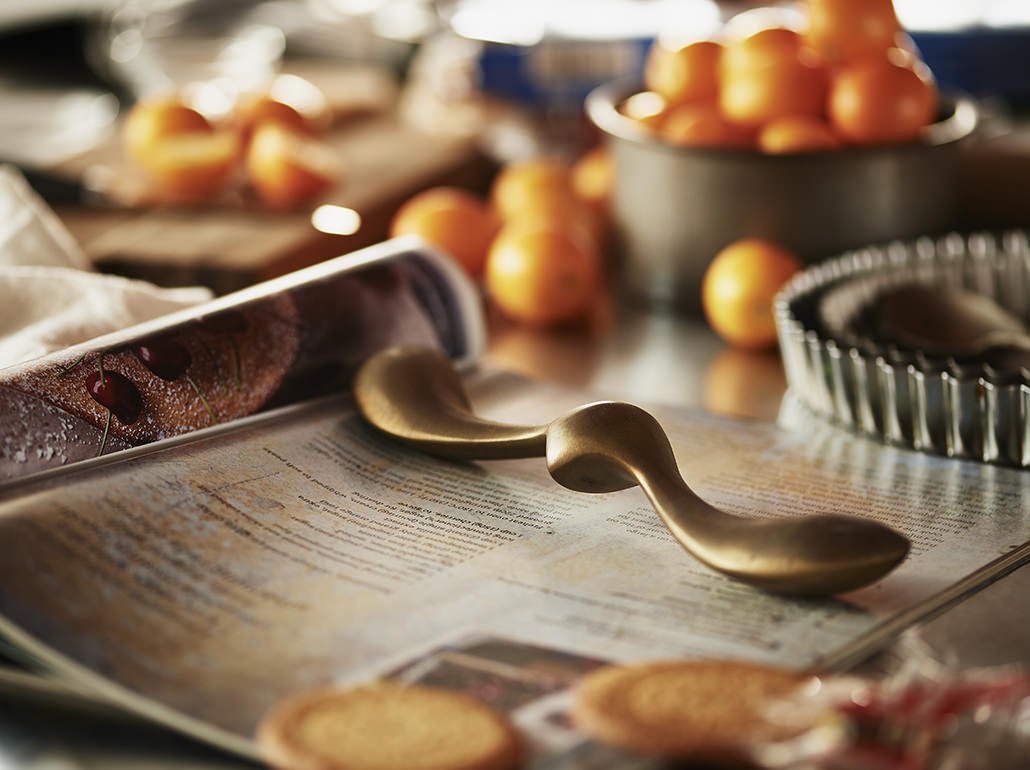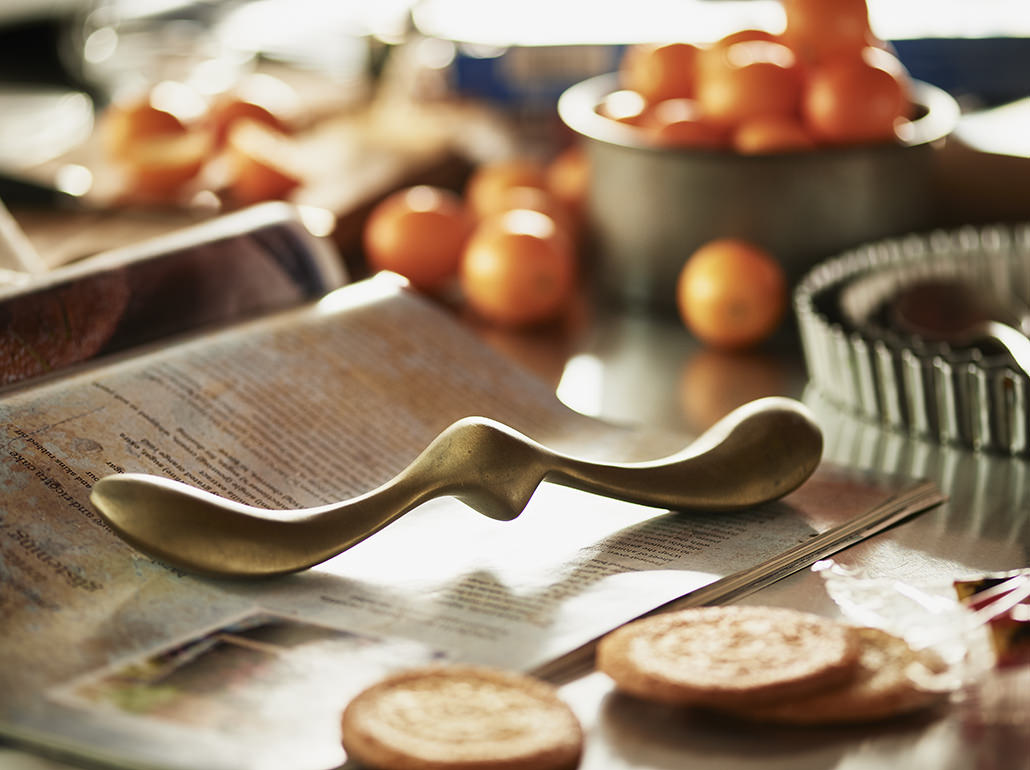 何をやってもサマになる鳥。
真鍮製のブック&ペーパーウェイト。レシピ本の上に置くだけで機能を果たし、使い終わったあとは、無造作に放っておいてもサマになるので、わざわざ仕舞う必要もない。使っていない時も、飾られているかのような雰囲気を醸し出す便利なオブジェクト。
鋳造によって成形され、簡単にヘアライン仕上げを施し無塗装のままフィニッシュしているので、使い込むほど表面が変化していき、表情が豊かになる経年変化を楽しめるプロダクトである。
こういうプロダクトの場合、実際に使っていない時間の方が圧倒的に長く、いかに無造作に放置されたままでも美しさを保てるかということを考えてデザインした。
A brass made book & pater weight. It performs the function just by putting on a recipe book. It does not need to bother to house it after use since it looks good even leave it with a carelessness. This is a useful object that creates an atmosphere as being displayed even when not in use.
The more you use it, the more the surface changes since it is formed by casting with only light hairline finished but without painting. It is a product that you can enjoy the expressive changes.
In the case of this kind of product, unused time is much longer than actual use. Then I designed this with the idea of keeping the beauty even it is left with carelessness.
Photo /
SACHI MONJI (NORS PHOTOGRAPHICA)