Material / Cow Leather
Dimensions / φ320mm SH440mm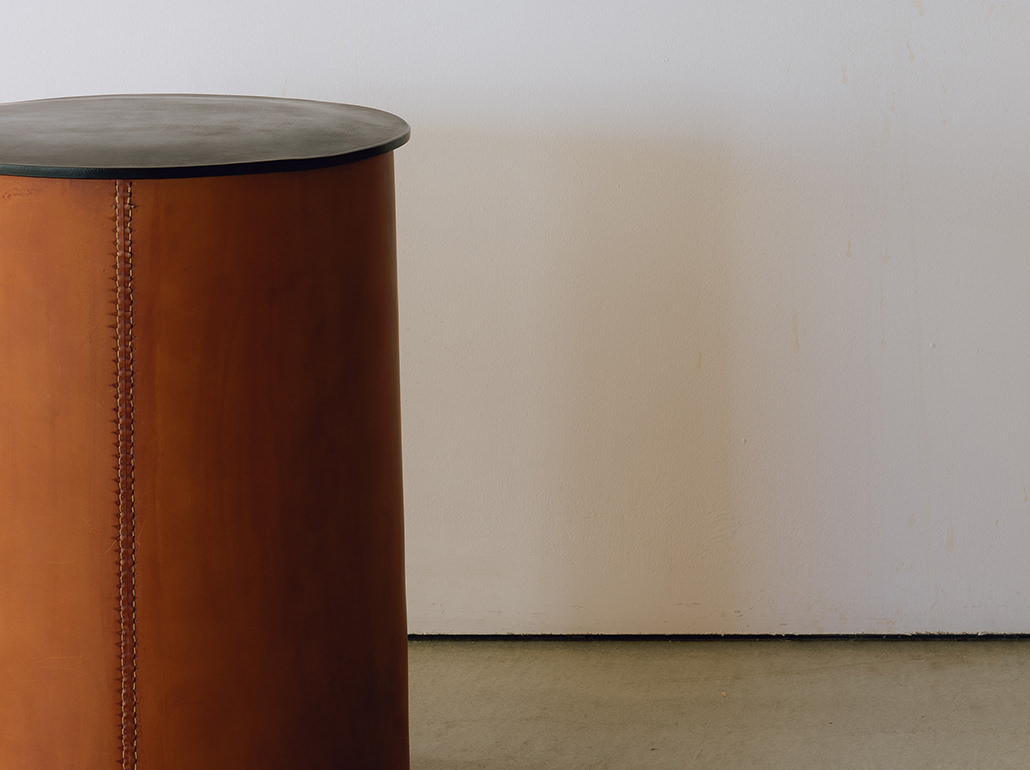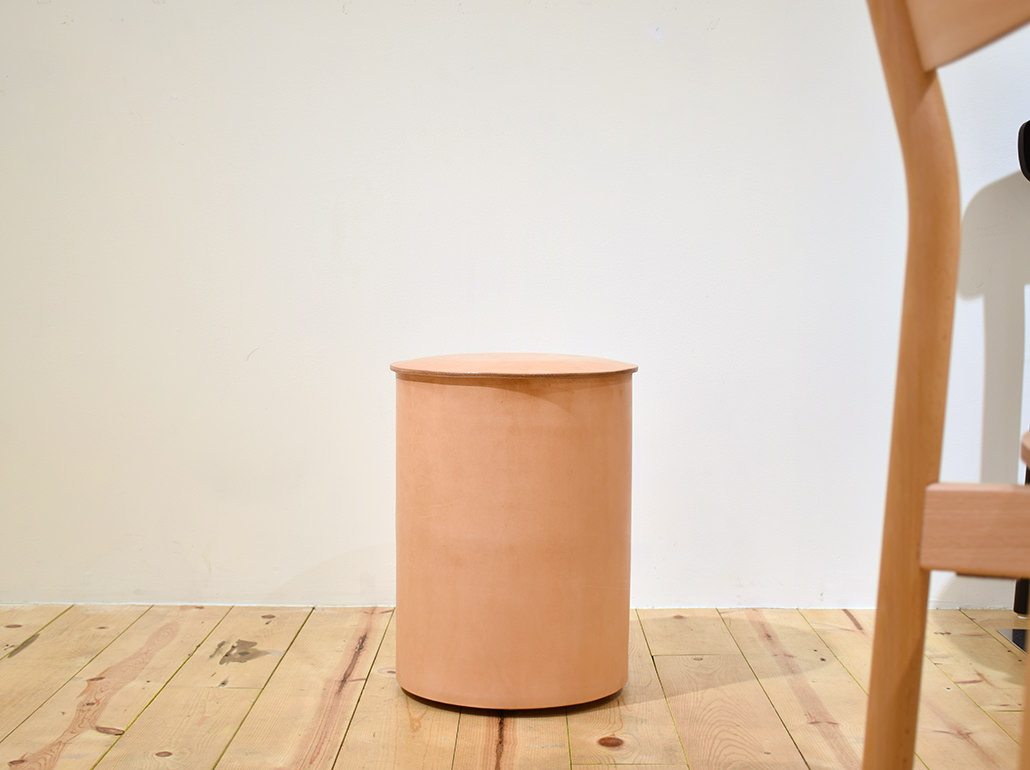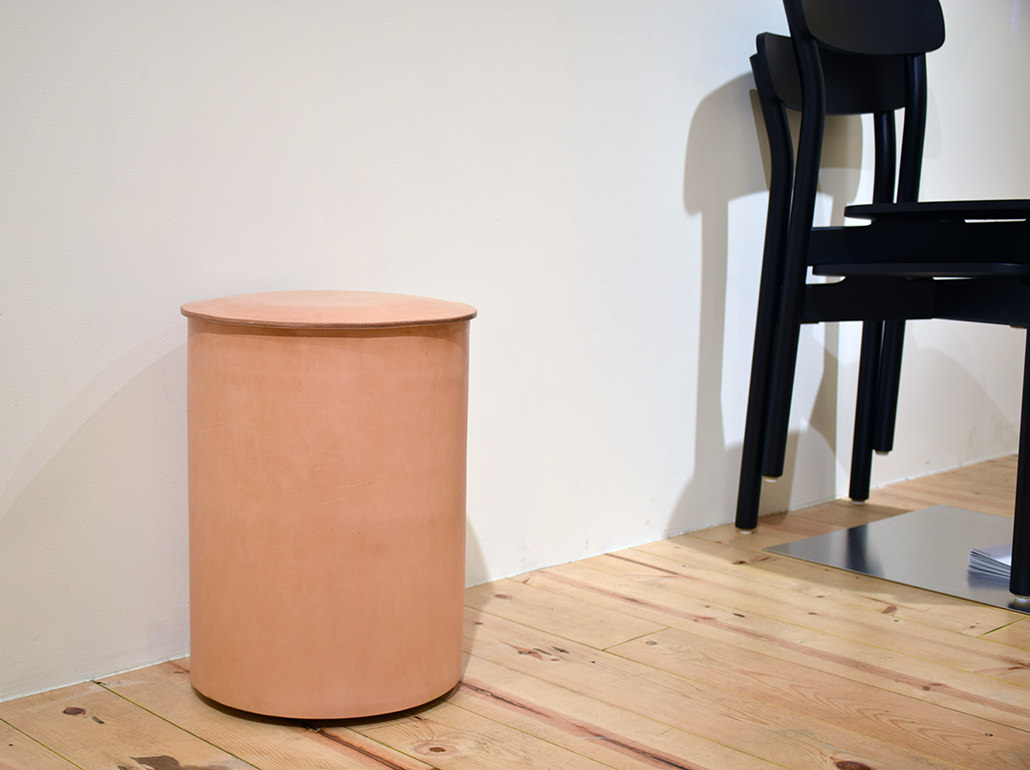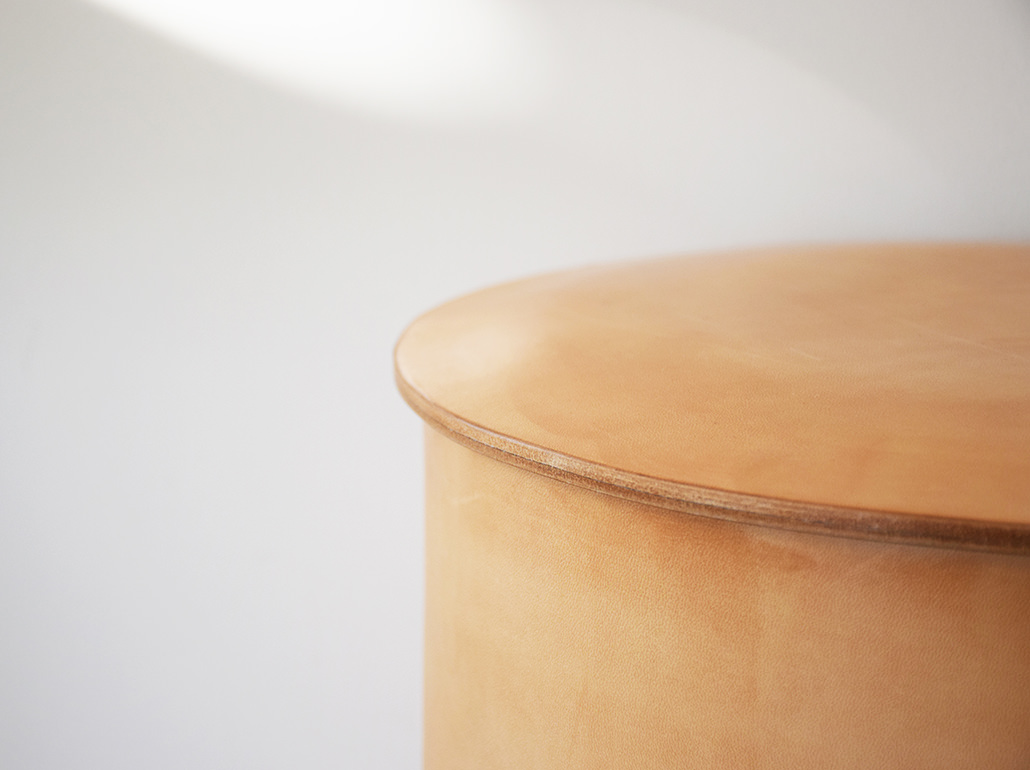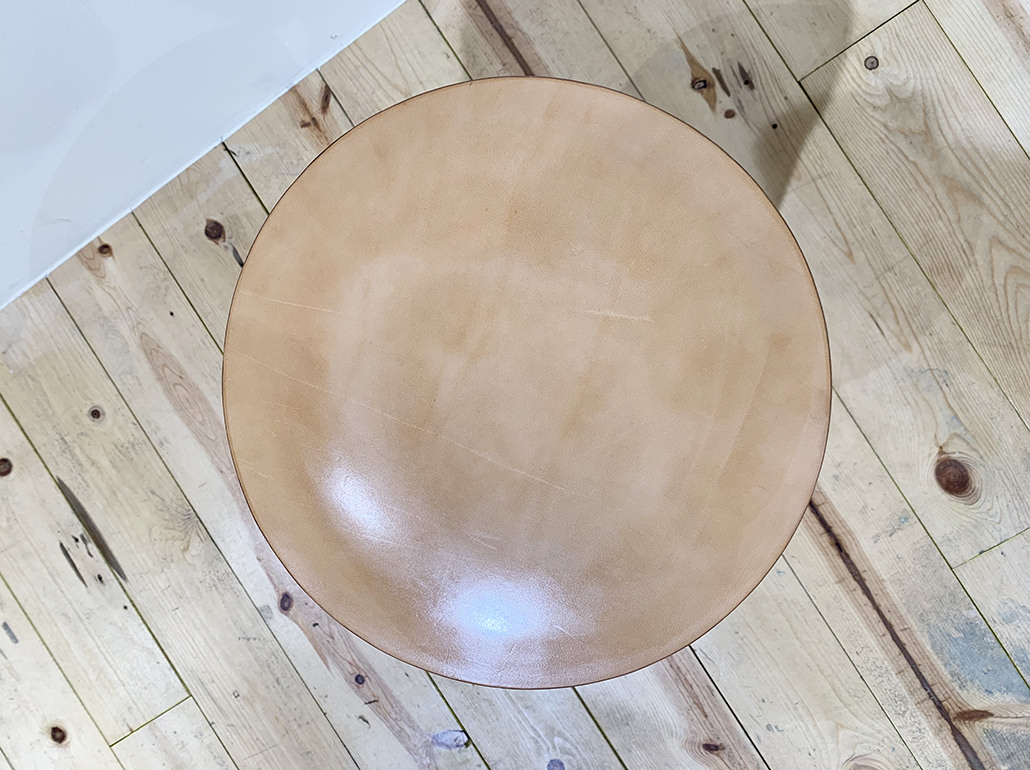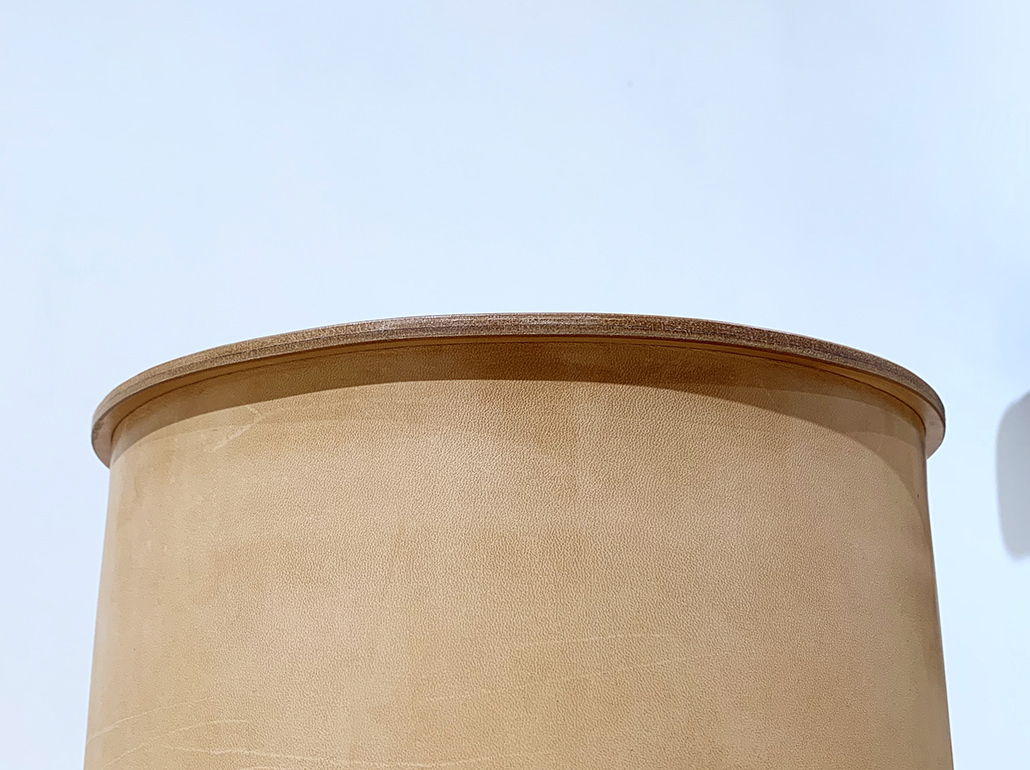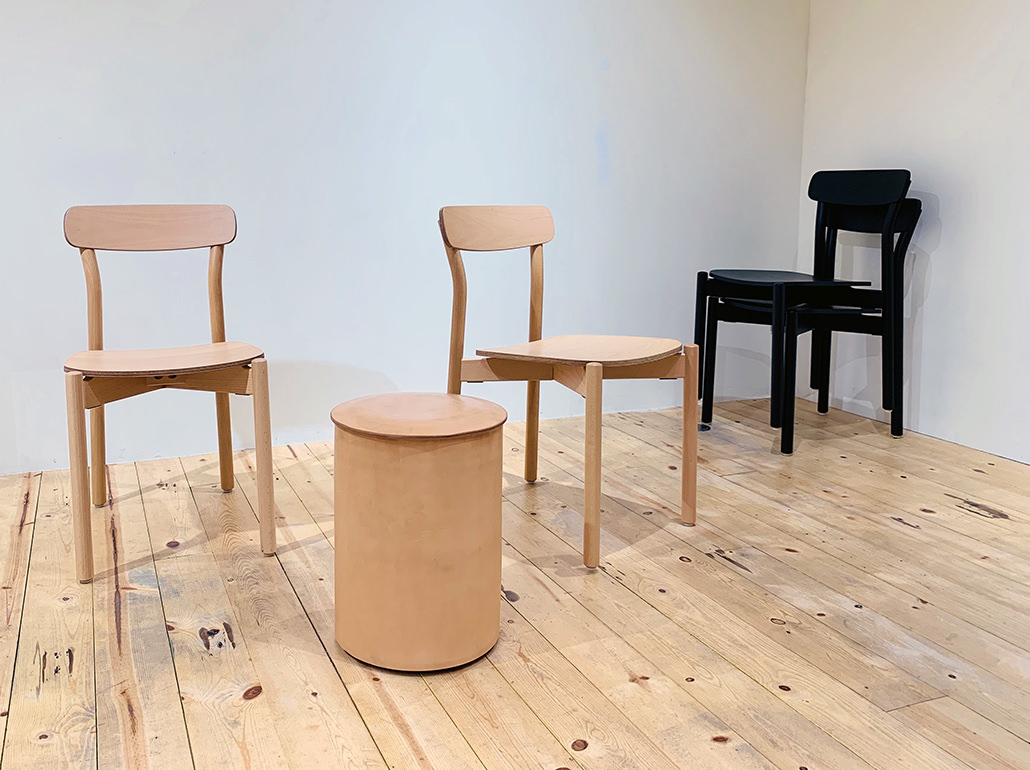 原風景をアップデートする
原風景をアップデートするというテーマでデザイン。母親が使っていた鏡台用スツールは座面を開けると収納になっていた。幼いながらに、その中を見たいけれど、見てはいけないような気持ちの葛藤があったことを記憶している。
その記憶をもとに、革靴の靴底(レザーソール)をモチーフにしたスツールとしてアップデートした。新品のレザーソールのアーチの美しさは、普段見えていない美しさ。「内側」や「中」そして「裏」の秘められた美しさを目に見える形で表現した。
The theme of this stool is to sublimate original landscape to products.
When I was a child, my mother used a stool which has a storage in it together with a vanity dresser. I remember that I wanted to see the inside, but there was a conflict of feelings that I shouldn't.
Based on that memory, I updated It as a stool with the sole of leather shoes as a motif.
The beauty of the arch of the new leather sole has the hidden beauty of the "inside", "reverse" and "back" that are normally invisible.
Manufacturer /
ANCHOR BRIDGE