Material / Aluminum Casting (Legs)
Dimensions / W900mm D900mm SH360mm (Corner) / W600mm D500mm SH360mm (Armless) W650mm D650mm H400mm (Center table/Option) W200mm D320mm H60mm (Arm tray/Option)
特徴的な後ろ姿にすることで、自分の部屋の、自分の居場所が壁際、窓際だという"現実"からの脱却を試みたデザイン。アームにトレイをセッティングすることでテーブルとして使用することができる。また、アームと背もたれの高さを570mmに設定しているので、ちょっと腰掛けながら、空間を共にする家族や友人とのリラックスした会話を楽しんでいるシーンをイメージしてデザインした。
This sofa was designed for attempting to break away from the "reality" that your place is always against the wall or window in your room by making the back characteristic. You can use it as a table by setting a tray on the arm.
Also, the height of the arms and back is set as 570 mm. I designed it with a scene image that you are enjoying relaxed talking with your family and friends.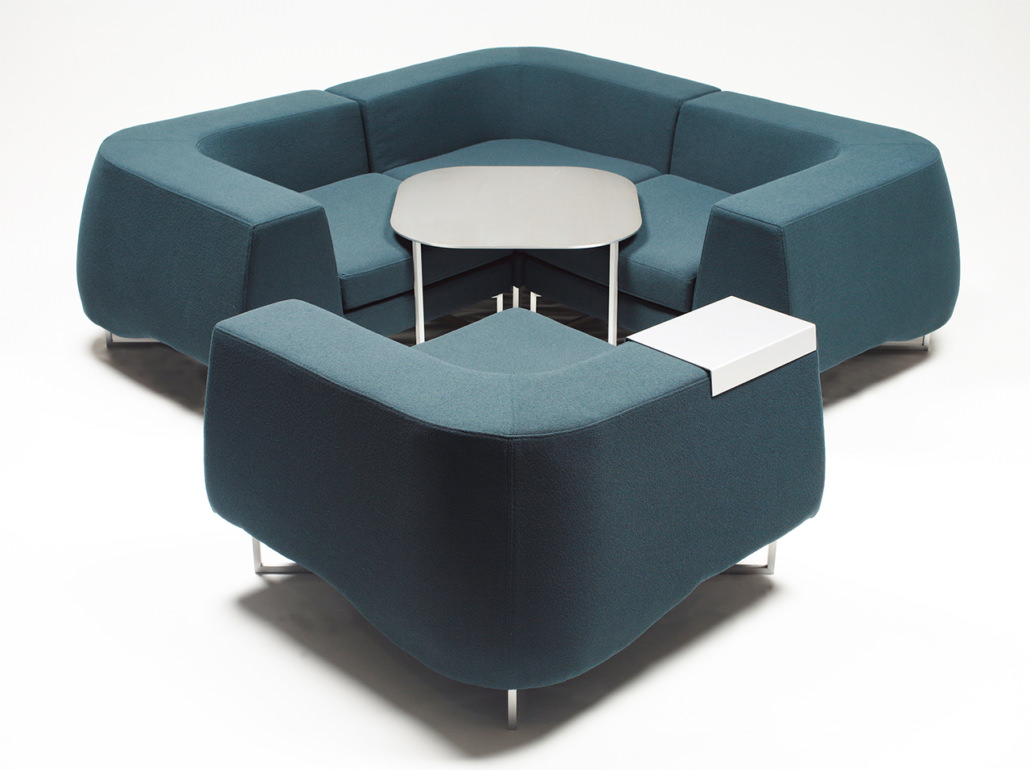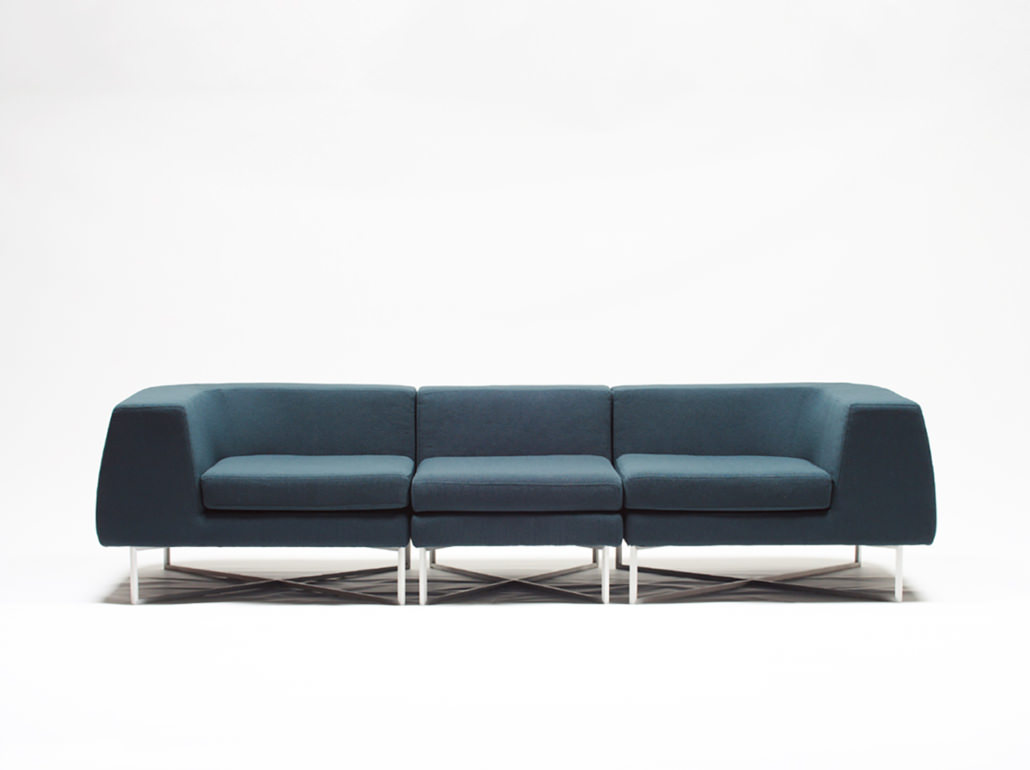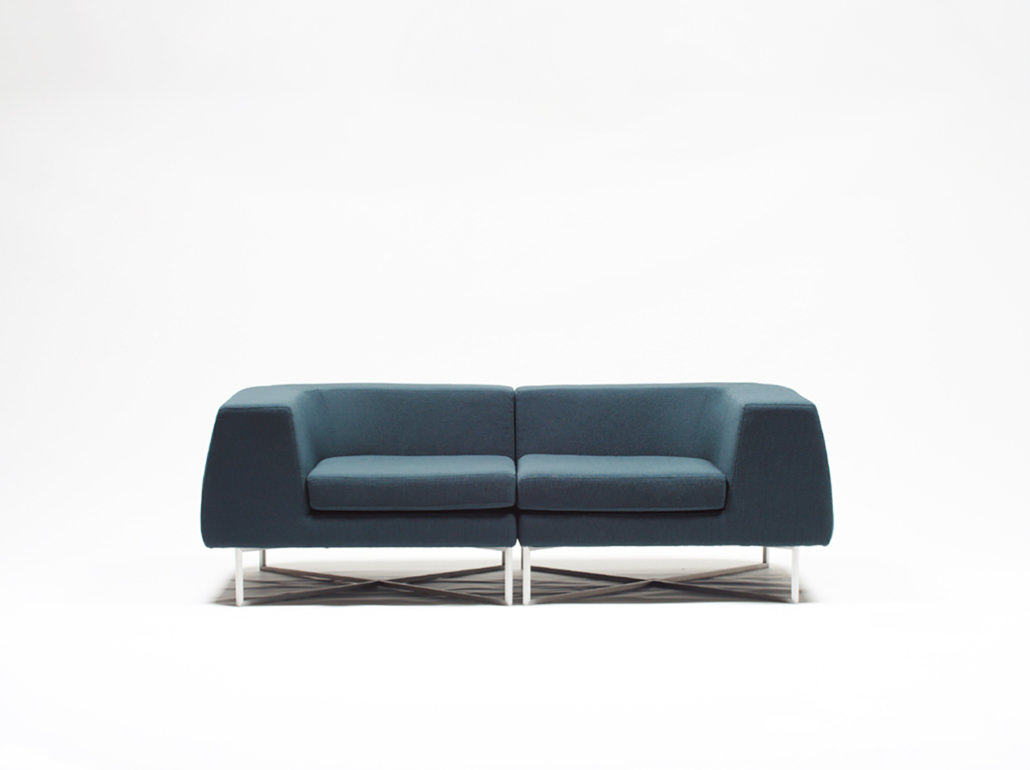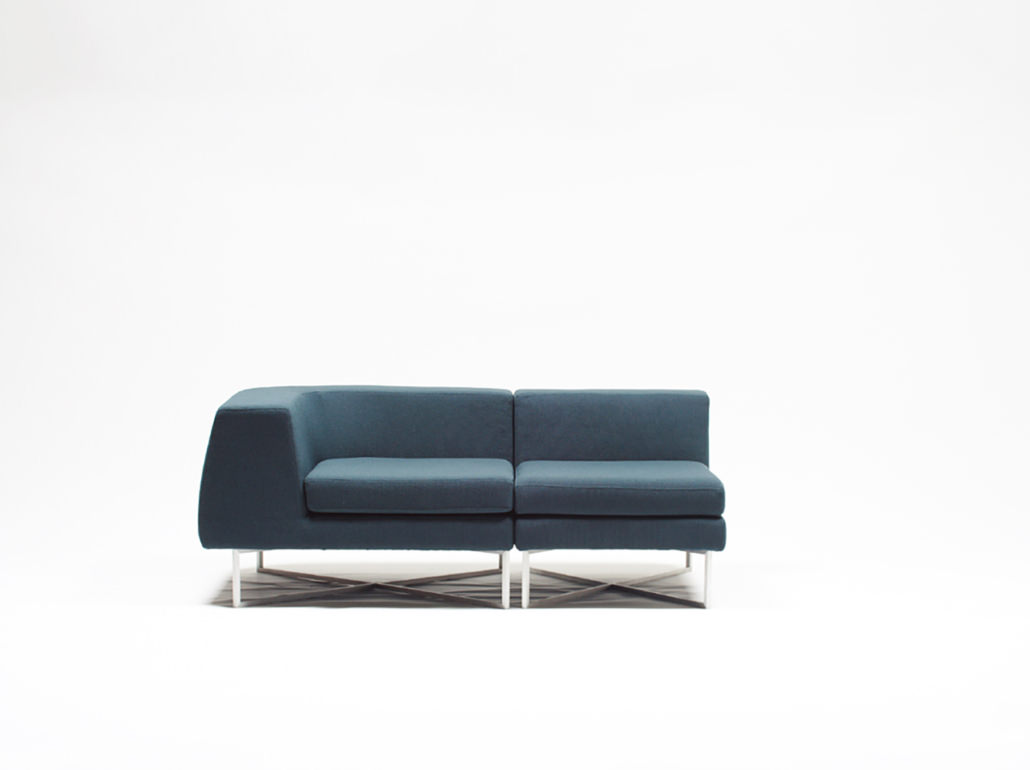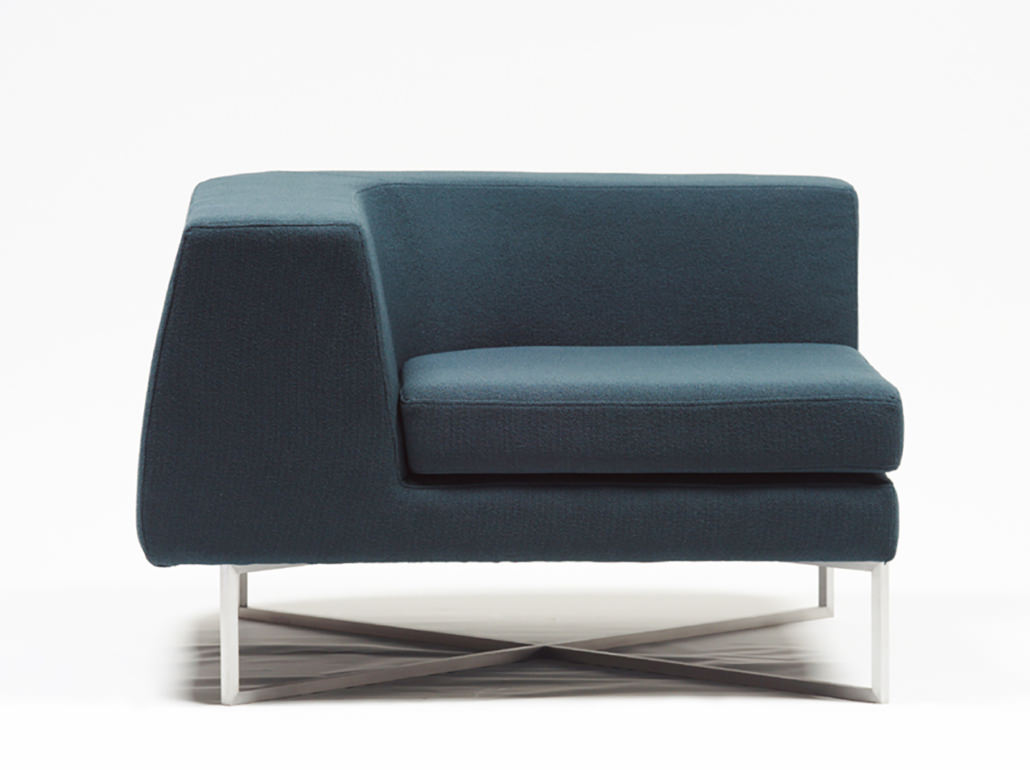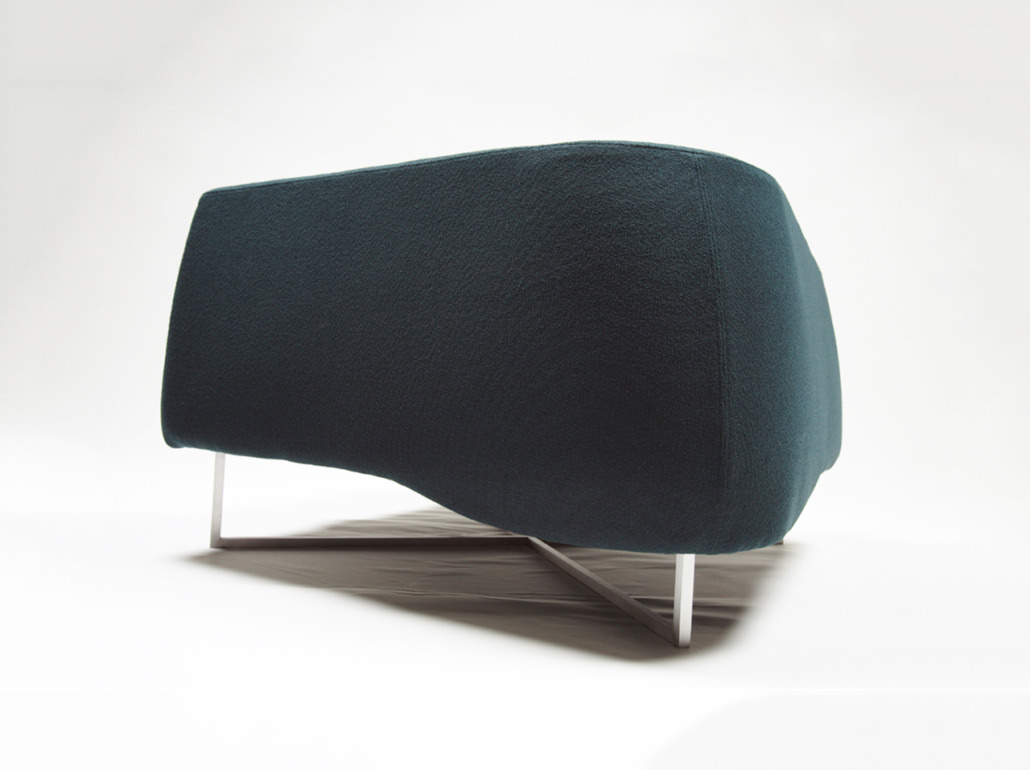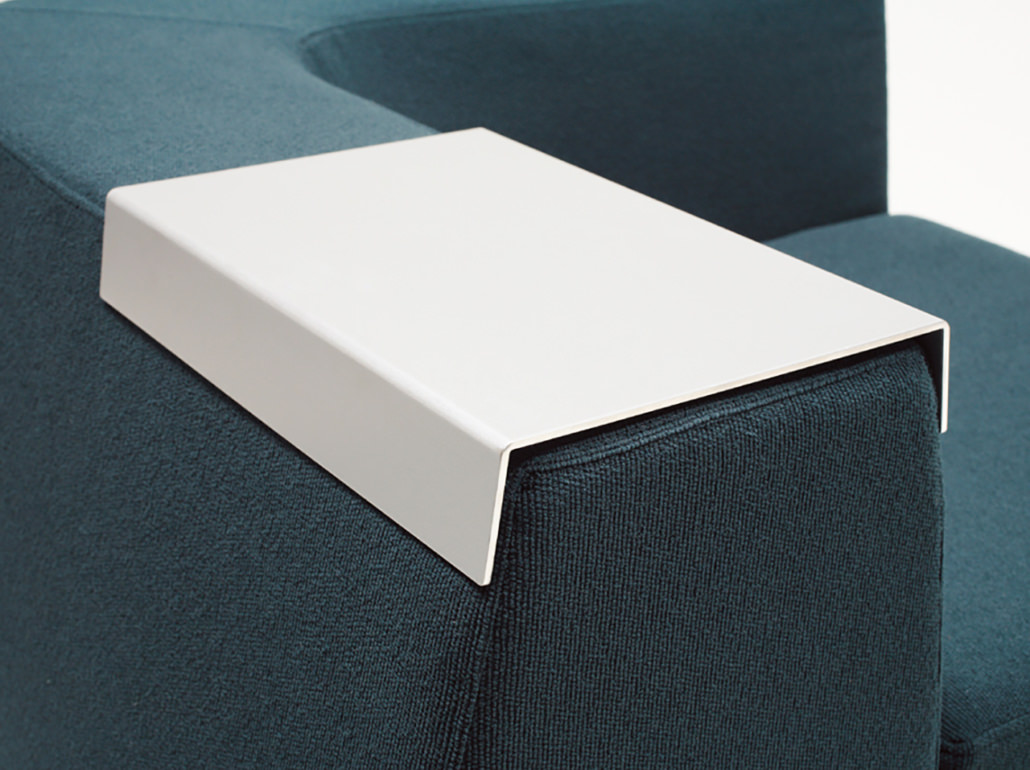 「現実」から背を向けるということ。
リビングの主役、ソファの定位置は壁際。
大半の場合、そうであることが多いでしょう。それは実際に座る人自身も壁際が居場所だということを意味します。
「現実」は壁に背を向けたソファばかり。
このソファは、デザインの特徴が後ろ姿の柔らかい曲線にあります。後ろ姿を見せることでソファがリビングの中心に近づくわけです。リビングの中心に ソファがあるということは、自分自身もリビングの中心に居るということですから、自分を取り巻く空間はとても広く感じるはずです。
背もたれの高さを低めに設定しているのでちょっと腰掛けながらの会話も楽しめます。このソファに座ってくつろげば、そこを基点として新しいライフスタイルがうまれるのです。
「現実」から背を向けるということ。
どうやらそれはリビングに新しい広がりをもたらしてくれそうです。
Turn your back from the "reality".
I would say that the fixed position of a sofa, the main furniture of living room, is usually against the wall.
That means, the home position of sitters is also against the wall.
Most of sofas turn their backs to the wall in reality.
The feature of this sofa is a soft curve of the back. By showing its back, the sofa gets inward to the center of a living room. Then you must feel the space surrounds you more spacious and comfortable.
Also, you can enjoy talking even sitting on the edge of it since the back height is set lower. Once you are relaxed sitting on this sofa, you can make your lifestyle new from there as a base point.
Turn your back from the "reality".
It may provide the living room with new breadth.